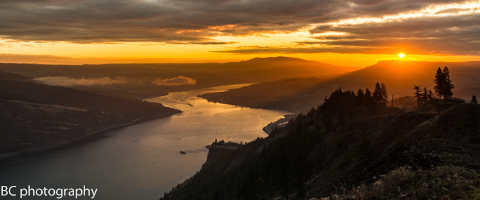 The sunny weather continues on Mt. Hood for another couple of days. That will be followed by a bit of r**n midweek. A day or two of warm, dry weather follows the rain, and then models are in disagreement about next weekend, so I'm just going to stay quiet for now and see how things shake out. Continued below the chart…
Mt. Hood Snow Forecast – 5000′

4a-8a
8a-12p
12p-4p
4p-8p
8p-4a
Today
10,000'
Tomorrow
10,000'
The day after
11,000'
Expect a sunny day today. The free air freezing level (FAF) will be 10,000 early and 11,000′ in the afternoon with 5000′ max temps around 50 degrees. Wind will be NNW 10 early and NW 15 in the afternoon. Tomorrow also looks sunny. The FAF will be 10,000′, max 5000′ temps will be around 50 degrees, and the wind will be W 20.
A bit of a change happens Tuesday afternoon. The day starts sunny, and then high clouds move in late in the afternoon. A few sprinkles may fall overnight. Wind will be SW 15 in the morning, slowly picking up to SSW 40 overnight. No measurable rainfall. The chance of sprinkles continues on Wednesday with the snow level around 6500′. At this point, it looks like total precip will be .3-.4" or so.

Click on my photo to donate and support this forecast.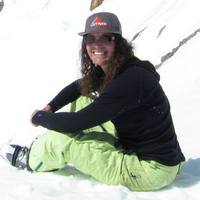 Thank you for using this forecast. Does it save you time, gas money, or help you find more wind, powder, or just plain fun stuff to do? Please make a donation to keep it going! Use it here for free or get on the mailing list for wind for the summer and Mt. Hood snow in the winter. Just click on my photo to donate. The email isn't $99/year. Not $50/year. No, just $12.34 or more gets you on the list for 12 months, and sometimes there are cool prizes. Donate via PayPal/CC by clicking on my happy photo below. Don't PayPal? You can send a check to Temira @ PO Box 841 in Hood River. Thank you for your support, and thank you for trusting my forecast. You guys mean the world to me.
---
Gorge Wind
We have a bit of east wind this morning, but it won't last all that long today. Expect E 25-30 early at Rooster, fading to E 5-10 in the afternoon. Tomorrow starts with light west wind and picks up to W 15-18 from Steven's Locks to Doug's in the afternoon. Tuesday looks light and variable, with E 10-15 early and W 5-10 in the afternoon. There's not much happening out at the coast for the next few days.

Random Morning Thoughts
I want to be excited that there's an extra hour of light in the evening. I want to help each and every one of you celebrate the possibility of after-work playtime. But the truth of the matter is that I'm just really tired this morning. I got up at 4am today, and that's the equivalent of 3am. And I have a super busy week coming up. I'm kinda struggling with that and with being sleep deprived.
And that's making me think of an article I read yesterday in the New York Times. The article was talking about how we can create the feeling of having more time. We all have lots of different goals and things to do, and sometimes it feels like they're in conflict. For example, I have to drive to Portland 5 days next week, and that feels in conflict with my work and my cycling.
According to this article, if we can figure out ways to see our goals as not in conflict, we'll feel like we have more time, and then we'll feel less stressed. I thought that was an interesting article and an interesting way to reframe the massive piles of things we all have to do in our busy lives.
That said, when I grow up, I want to be one of those people with the genetic variation that allows for 4-6 hours of sleep, rather than 8-10!
(don't forget that you're supposed to be writing down something you love about yourself each day this month and putting that nice thought in a mason jar for later…)

Gorge Weather Forecast
It's a clear start to the day today, and that means we'll have sunshine when the sun eventually crawls above the horizon like a sleepy Meadows employee crawing out of bed minus an hour of sleep. Expect a nearly-summer day today with morning temps in the mid 30's and afternoon temps in the mid 60's with light wind and no rainbows. Tomorrow looks sunny with temps in the low 40's early and the upper 60's in the afternoon. Expect sunshine Tuesday morning and high clouds Tuesday afternoon with a chance of sprinkles overnight. Temps will be in the low 40's early and the low 60's in the afternoon. We'll see a few sprinkles on Wednesday and Thursday, enough to bump rainbow chances into the "likely" category.

White Sprinter Van of the Day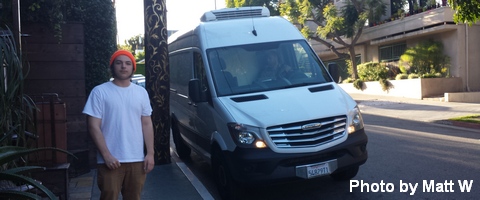 Road and Mountain Biking
I received reports yesterday that both Whoopdee and Post were in perfect shape. That means mountain biking has joined road biking as a no-guilt, no-damage activity for today. Have fun!


The Clymb: free membership. Cheap gear.
Temira approves. Click to join.
Upcoming Events
There's community yoga at 9am at Yoga Samadhi, there's ping pong at the armory at 3, there's pickup touch rugby at the Mosier School at 3pm, and there's community yoga at Root Down at 6pm.
Have an awesome day today!
Temira