Random Morning Thoughts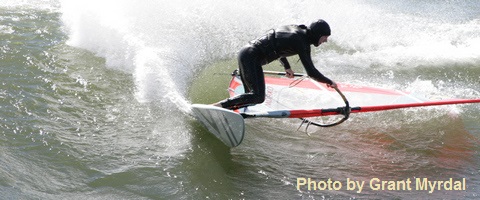 So, I went to this fundraiser for Jeff Merkley yesterday, first because it's rare that you get a chance to talk directly to a national representative, and that seemed like a cool opportunity, and second, because I have a specific project I'm working on where I need his office's help. But, as usual, that's not my point. My point is that I was the youngest person there, and I'm not exactly young.
I know we're all disillusioned by what's going on in Washington. But that's no excuse to not be involved, especially if you're young and have a long future ahead of you in the USA. I hear "nothing will change" over and over as an excuse for apathy. You are correct: If you sit around and do nothing and don't vote and don't write to your representatives about issues that concern you, nothing will change. No matter what political beliefs you hold. If you sit on your butt and do nothing, special interest groups with their millions of dollars will continue to dominate the airwaves, drown your voice, and set the agenda for our government.
And last I checked, we want the government to represent the interest of millions of citizens, human citizens, rather than the interests of the few who speak loudest. Raise your voice and be heard.
(Apologies to the Canadians who just suffered through that.)
Ok, I promise no more politics for a good long while.

Thank you for your donations during the Summer 2014 Pledge Drive!!!
Thanks to all of you for your support over the last month. You guys have shown me an incredible amount of support and love and appreciation, and I'm humbled and grateful, and my bikes will stay repaired for the rest of the year. And I'll stay caffeinated and able to forecast almost every day. You guys rock. New to this forecast? Use it here for free or make a donation and get on the mailing list for wind for the summer and Mt. Hood snow in the winter. It's not $99/year. Not $50/year. No, just $12.34 or more gets you on the list for 12 months. Do it via PayPal/CC by clicking on my photo. Don't PayPal? You can send a check to Temira @ PO Box 841 in Hood River. Thank you for your support, and thank you for trusting my forecast. You guys mean the world to me.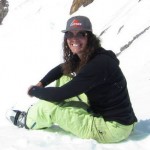 ---
Gorge Wind
Once again, we're starting off the morning with light wind that's masking a decent gradient: .08 (pdx-dls). I'm not sure if the lack of morning wind is due to instability in the atmosphere or what, but this seems to happen in this kind of setup. We'll see westerlies pick up to 10-13 or so from Swell to Hood River by mid-morning, rising to 15-18 from Swell to Mosier this afternoon with a chance of 17-20 early in the evening from the Sandbar to Doug's. The light wind this morning will give you a good opportunity to head to the swap meet happening at the Luhr Jensen parking lot on the Hood River waterfront.
Tomorrow starts with 15-18 from Swell to Mosier and holds at that level for much of the day. As a low pressure system slips from the south into the Oregon desert in the afternoon, a couple of things will happen. First, the wind will pick up to gusty 22-25. Next, we may see the atmosphere destabilize, creating very gusty conditions near Hood River and Lyle with stronger, steadier wind at Steven's Locks. If we're really lucky, we'll see a period of 23-27 just before sunset, but that's pretty unlikely.
Tuesday sees a better marine push. Combine that with the low in the desert for more wind than we've seen in a while (assuming the atmosphere is stable enough to keep the wind down on the river). Anyway, at this point, I'm thinking we'll see Dawn Patrol at 23-26 with the wind rising to 28-32 in the afternoon, strongest from Swell to Doug's. Wednesday looks like a repeat of Tuesday.
Coast wind (north/central/south): Today, 15-20/20-25/25-30, NW 6@7. Monday: 5-10/15-20/25-30, NW 5@7. Tuesday: 10-15/15-20/25-30, W 3@10.

Today's Gorge Wind – these are ranges for the average speed, not a predicted wind range. =)

Your favorite beach
Dawn
Patrol
9am-
11:30a
11:30a-
3pm
3pm-
dusk
Rooster's Rocks
what
a great
day for
tanning!
Steven's Locks
light
8-11
11-14
15-18
Hatchery/White Salmon Sandbar (minus a few for Hood River)
light
10-13
15-18
17-20
Doug's, etc.
10-15
5-10
13-15
17-20
Rufus, etc.
light
light
8-11
8-11/td>

Roosevelt, etc.
light
light
light
light
Temira's sail: 35-40: 2.9 / 30-35: 3.2 / 26-30: 3.5
23-26: 4.0 / 20-23: 4.5 less than 20: something bigger!
Tonia's kite: 35-40: 4m / 30-35: 4-6m / 26-30: 5-7m
23-26: 7-9m / 20-23: 8-10 / 15-20: 10-12 / 10-15: 13-15.
Advertising Worth Reading
Hood River U-Pick Organic Farm

Hood River U-Pick Organic is a certified organic family farm located at 4320 Royal Anne Drive. Wind not blowing? Trails too dusty? Maybe you just want to do something fun and relaxing for you (and the kids too!). Come on up and pick Dahlias, roses, raspberries, kale, heirloom tomatoes, basil and garlic. Other seasons have other fantastic organic crops. Self-Serve: cash and checks.
Gorge Weather
It's another sunny day in the Gorge, and it's going to be another warm and muggy afternoon, so get out and play early. Expect temps in the mid 60's this morning and upper 80's this afternoon with a few convective clouds in the sky later. Convective cloud chances improve tomorrow and Tuesday, but temps don't change much. Expect mid 60's Monday morning and upper 80's Monday afternoon. Expect low 60's Tuesday morning and low 80's in the afternoon.

White Sprinter Van of the Day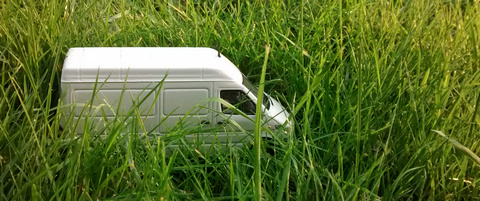 Road and Mountain Biking
I don't have much to say about the trails right now, other than the fact that they could use some rain. I do want to mention that there's a work party on the Kleeway (the new Seven Streams one-way downhill trail) on August 16th at 8:30am. More information to come soon.

The Clymb: free membership. Cheap gear.
Temira approves. Click to join.
River Levels / Cheezburger update
The White Salmon is at 2.2′. I forgot to mention yesterday that there is a new and quite dangerous river-wide log/tree about 150 yards downriver of Cave Wave. You can eddy out on the right above the log, or you can eddy out 50 yards above the log on a gravel bar on river right. The John Day dam is putting out 139-157kcfs and The Dalles dam is reading 127kcfs. Columbia river temp is 70 degrees at The Dalles Dam.
Events – email me if I've missed any outdoor-related events
The Trout Lake Fair continues today, and so does the Columbia Gorge One-Design Regatta in Cascade Locks. The Luhr Jensen parking lot on the Hood River waterfront hosts a swap meet this morning from 8 to 1 or so. There's just one more swap meet, so take the chance today to get rid of old gear or get some new gear.
There are a few events today: there's free Community Yoga at 9am at Yoga Samadhi in White Salmon. This afternoon, there's pickup touch rugby in Mosier at 3pm, there's ping pong at the Hood River Armory at 3pm, and there's the alternative bike ride from Mountain View Cycles in Hood River to Mosier and back at 5:30.
Next Sunday is the Bridge of the Gods run, already sold out, and other than that, it's all about downwind racing next weekend, with the Bridge of the Gods windsurfing and kiting blowout, the Double Damned sailboat race, and the Wildside Relay downwind race for Surfskis and outrigger canoes.
Have an awesome day today!
Temira