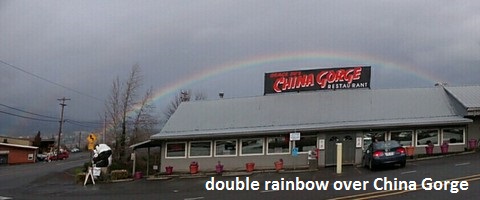 It was a partly cloudy start to the day, but then the fog and the mist rolled in. Expect that kind of morning. Steadier rain starts around 4pm. The snow level will be around 6000′ this morning, rising through the afternoon to 9000′ and falling back to 6000′ after midnight. We'll see a trace of rain before 4pm, followed by .5" rain, possibly mixed with snow after midnight, by 4am on Monday. Wind today will be SW 30 in the morning, swinging to S 40 after 4pm. Continued below the chart…
Mt. Hood Snow Forecast – 5000′

4a-8a
8a-12p
12p-4p
4p-8p
8p-4a
Today
6000-9000'
Tomorrow
6000'–>5500'
The day after
5000–>4500'
Monday is very, very tricky. Models are all over the place with temps and snow levels. Let's take this one piece at a time. We're looking at about 2" water value (WV) coming in. We'll have light precip until noon or so, and then heavy precip through Tuesday morning. Models currently show the temps as too warm for sticking snow at 5000′ until 10pm on Monday or so. I expect we'll see snow mixed with rain or wet snow until late in the day. After 10pm, we should see a transition to all snow at 5000′. So, here's my best guess, and there's a lot of guess in this because the temps and storm track are so borderline: By Tuesday morning, 3-6" of wet snow at 5000′. 8-14" of new snow at 6500′. Wind Monday will be SW 40 in the morning, WSW 50-60 in the afternoon and W 45-50 overnight.
It'll be snowing Tuesday morning, and then the sky will clear by Tuesday afternoon. The snow level will be 5000′ early and 4500′ after 7am. We'll see an additional 1-3" of snow before the precip ends. Wind Tuesday will be W 40 early, swinging to NW 30-35 mid morning and fading to light and variable after noon.
Wednesday through Friday look quite warm on the mountain – upper 40's to low 50's under partly cloudy sky.

Thank you for using this forecast!
Click on my photo to support it with a donation.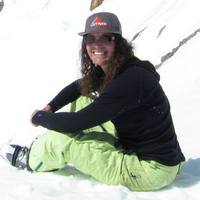 Thank you for using this forecast. Does it save you time, gas money, or help you find more wind, powder, or just plain fun stuff to do? Please make a donation to keep it going! Use it here for free or get on the mailing list for wind for the summer and Mt. Hood snow in the winter. Just click on my photo to donate. The email isn't $99/year. Not $50/year. No, just $12.34 or more gets you on the list for 12 months, and sometimes there are cool prizes. Donate via PayPal/CC by clicking on my happy photo below. Don't PayPal? You can send a check to Temira @ PO Box 841 in Hood River. Thank you for your support, and thank you for trusting my forecast. You guys mean the world to me.
---
Gorge Wind
The wind through the Gorge is light this morning. As an upper low moves up the coast, the easterlies will pick up to gusty, showery 30-35 at Rooster with quite a bit less at Steven's Locks. Monday starts with E 15-18 at Rooster and then switches to W in the afternoon. You'll find gusty westerlies at Steven's Locks, nothing from HR to TD (most likely), and gusty 25-29 from Arlington to Boardman in the afternoon. Expect W 10-13 through the whole Gorge on Tuesday morning, fading to light and variable in the afternoon. Easterlies return on Wednesday.

Random Morning Thoughts
I left work early yesterday because I couldn't handle being on an empty mountain watching the rain fall. When the bus dropped me off at China Gorge, there was a spectacular double rainbow over the panda. I took a photo. Later in the evening, I received a spectacular photo of a white Sprinter Van in China. I giggled as I put both photos in this morning's report.
Yesterday I sent a proof of my Gorge is my Gym sports bras to my therapist (you'll remember I stripped down to my sports bra in her office last week because it was 1000 degrees in there). I just put the phrase "equatorial cloud forest" on the Meadows website. And then I added some of the lyrics to a Milli Vanilli song. Just to make myself laugh.
It's important to do silly stuff (I first typed "willy stuff", but that's something altogether different) to make yourself laugh. Not mean stuff. That's different. Silly stuff that makes you giggle, even if it doesn't make other people. Giggles are good. As long as the silly stuff doesn't hurt anyone else, you're good. Actually, you're ahead, because laughter, whether it's the best medicine or not (chocolate obviously takes first place in the med department), is good for your soul. So do something that makes you giggle today.

Gorge Weather Forecast
I just have to say that yesterday's rainbows were spectacular. Super bright. Amazing. So worth leaving work 5 hours early. Today looks cloudy, with a few sprinkles possible (but unlikely) between 9am and 2pm. Steadier rain starts between 2pm and 4pm and continues overnight. Temps will be in the mid 40's early and the mid 50's this afternoon. Rainbow chances today are 23%.
Tomorrow looks cloudy in the morning with heavy rain after noon, continuing all night. Temps will be in the mid 40's early and the low 50's in the afternoon. Rainbow chances are 89%. Expect partly to mostly cloudy sky with sun breaks on Tuesday. Temps will be in the mid 40's early and the low 50's in the afternoon. The Nothing returns on Wednesday.

White Sprinter Van of the Day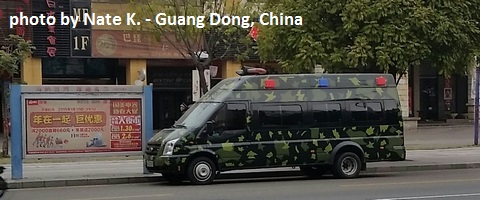 Road and Mountain Biking
It's still likely muddy everywhere but Syncline, but I'll take trail reports just in case. Mark and Clint are riding the Petersburg loop today, leaving Hood River around 10am, so there's an option – call it Petersburg at 10:30ish. We're going to see a lot of rain tonight and tomorrow and a pretty good chance of Nothing this week, so get your sunny dirt in today if you can find some. Or your sunny pavement.


The Clymb: free membership. Cheap gear.
Temira approves. Click to join.
Upcoming Events
There's community yoga at 9am at Yoga Samadhi. At 3pm, there's pickup touch rugby at the Mosier School and ping pong at the Hood River Armory. Don't forget that you can bring your friend/lover to the Power Station for free this week if you have a membership. The gym is your gym. The gym and the Gorge are my gym. There's Aikido at Trinity Natural Medicine in Hood River tomorrow night at 5:30, and there's community yoga at the Mt. Hood Town Hall at 6pm.
Have an awesome day today!
Temira