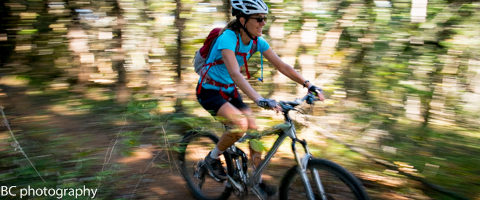 It's yet another light and variable morning in the Gorge with the gradient sitting at a minuscule W .01. As a warm front approaches us this afternoon, coming much closer than previously forecast, we'll see the gradients climb. Expect W 10-13 by noon, picking up to 13-16 from Stevenson to Maryhill by 2pm. After that, we'll see 20-23 at Stevenson and the Rowena Stretch with gusty 16-19 at the other beaches including Swell, Hood River, and Maryhill. The wind probably won't be strong enough for Arlington windsports, unless you have a foil board or a set of slalom windsurfing gear.
Today's Gorge Wind – these are ranges for the average speed, not a predicted wind range. =)

Your favorite beach
Dawn
Patrol
9am-
11:30a
11:30a-
3pm
3pm-
dusk
Rooster's Rocks
just a few
sprinkles
will wet
your wrinkles
Steven's Locks
LTV
LTV
W 13-16
W 20-23
Hatchery/White Salmon Sandbar (minus a few for Hood River)
LTV
5-10
13-16
16-19
Doug's, Lyle, Rowena
LTV
5-10
13-16
20-23
Rufus, etc.
LTV
5-10
13-16
16-19
Roosevelt, etc.
LTV
5-10
5-10
10-13
Temira's sail: 35-40: 2.9 / 30-35: 3.2 / 26-30: 3.5
23-26: 4.0 / 20-23: 4.5 less than 20: something bigger!
Tonia's kite: 35-40: 4m / 30-35: 4-6m / 26-30: 5-7m
23-26: 7-9m / 20-23: 8-10 / 15-20: 10-12 / 10-15: 13-15.
Gorge Wind forecast, continued…
Tomorrow will start off light and variable as today's westerlies switch to east wind. By mid-morning, expect east 15-18 at Stevenson and Rooster with E less-than-5 everywhere else, except up on the ridges, where we'll see E 10-15. Tuesday bring a cold front with gusty westerlies at 25-29, but it's probably going to be one of those days where Stevenson and Avery get the longest lasting wind and the other beaches get a 90 minutes of steady wind before the up-and-downsies set in.

Donate and keep the forecast going!
(contribute to Temira's grad school, bike repair and coffee fund)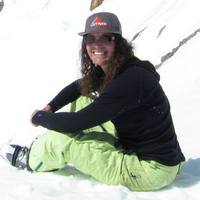 Thank you for using this forecast. Does it save you time, gas money, or help you have more fun in your life? Make a donation! Get your forecast here for free or donate and get on the mailing list for year-round wind forecasts and ski season snow forecasts. Just click on my photo to donate via PayPal or credit card. The email isn't $99/year. Not $50/year. No, just $12.34 or more gets you on the list for 12 months, and sometimes there are cool prizes. Don't PayPal? Send a check to Temira @ PO Box 841 in Hood River. Thank you for your support, and thank you for trusting my forecast.
---
Mt. Hood Snow Forecast
Timberline ended up getting 7" of snow in the last 24 hours (10" in this storm system). That's lovely. We needed that on the miserly snowpack. The snow flurries continue today with the snow level at 3000′. Expect 1-2" during the day. Wind will be W 20 early and NW 15 in the afternoon. Tomorrow looks cloudy with a few sprinkles possible. The snow level will be 4000′ early and 7000′ in the afternoon when the chance of precip happens. Wind will be W 10, becoming NW 20. Monday starts off cloudy and quickly clears with the free air freezing level at 10,000′ and light and variable wind.

Random Morning Thoughts
Just a heads up: I've got a big day tomorrow, and I might not have time to write a forecast. In other less random news, I want to talk about Anson's Bike Buddies. Anson's 9. Or 8. I can't remember. Either way, he's a big man – he wants every kid to have a bike, and his parents helped him start a non-profit to make that happen. If you donate your bike to Anson's Bike Buddies, you'll get a tax writeoff and the satisfaction of knowing you are changing someone's world for the better.
I have two things to say about this: One, Anson is a kind, generous, open-hearted and amazing kid. I wish more people had vision like Anson. Second, Anson's parents are amazing. Many people would have laughed at their kid and told him his dream was impossible. Instead, Anson's parents are 100% behind him, and have made his dream reality. Think of all the things Anson's learning from this: that his parents love him; that dreams are achievable; that it's right and good to want to help others; that we can change the world by our actions. The list goes on.
Here's what you can learn from Anson: follow your dreams, because you can make them reality. And support your kids in their "crazy" ideas, because they might just be onto something.

Gorge Weather Forecast
have the sky mostly overcast with just a few golden sunbeams coming in from the west. I notice that y'all have a cold start to the day. I totally missed that frost forecast – it's 29 in Mt. Hood and 30 in Parkdale. It'll warm up later with highs in the low 60's. Expect high clouds to move in during the day with a very, very slight chance of a few raindrops this afternoon. Increasing westerlies later, no rainbows.
Tomorrow may see a few lingering clouds in the morning, but it'll be 99.99% sunny before long. Temps will be in the low 40's early and the mid 70's in the afternoon. Light wind. No rainbows. Tuesday starts off partly cloudy with a showers possible in the afternoon from a cold front. Temps will be in the mid 40's early and the low 70's in the afternoon. Strong wind. 58% chance of rainbows.

White Sprinter Van of the Day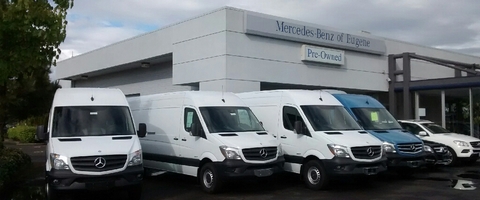 Road and Mountain Biking
No news is good news? All I know today is that I'm jazzed to go out and see what Plains of Abraham looks like this time of year. I'm bouncing on my couch with excitement, and I'm just not going to have the time this week. Hopefully soon. If you've never done that trail, you're in for a treat: 6 miles of climbing through old growth and then the world's largest Zen Rock Garden. Yay. In road biking news, tomorrow looks EPIC: sunshine and mid-70's and light east wind.
Oh, one other thing: please close the gates if you are on Hospital Hill. Someone left one open yesterday and the cows got out. I would guess the Kreps aren't that happy about that. If you want to recreate on private land, you have to respect the landowners or we'll lose our access.


The Clymb: free membership. Cheap gear.
Temira approves. Click to join.
Upcoming Events
If you'd like to check out the rally cars today, you can do it down on the Hood River Waterfront. The parc expose happens from 9am to 10:30 and the service stop from approximately 1 to 2. There's no spectating along the course today, unless you happen to live on the race roads.
Today's the Bear Springs Trap mountain bike race at McCubbins Gulch, the Cherry Festival 3k/5k/10k in The Dalles, there's free yoga at Yoga Samadhi at 9, pickup touch rugby in Mosier at 3, and free yoga at Root Down at 6.
In other news today, there's that swap meet happening, but if you just want good karma, drop off your old bike at the Anson's bike buddies bike drive at Cascade Eye Center from 10-2. Do that, and you'll help 9 year old Anson fulfill his dream of getting every kid a bike. I just think this is beautiful, and it sounds like they got a ton of bikes yesterday. Yay!
Have an awesome day today!
Temira