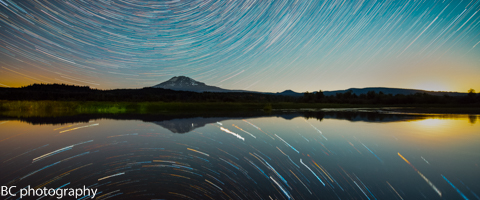 Random Morning Thoughts
I woke up this morning with a text message from a friend saying that it was 57 degrees at this house in Vancouver. I like fresh air, and when I hear of warm temps mid-winter, the first thing I think is, "Yes! I can open my doors and air out my house." So, I'm sitting here in my "office" with the doors open and a breeze blowing my papers off my desk. It's not quite as peaceful as my other office was during yesterday morning's downpour, but it's pretty darn nice. The fresh air is lovely. And it's warm. I'm going to have to go for another run today, which I'm sure will beat the heck out of the run I had yesterday in the 39 degree downpour in Post Canyon. Actually, that was pretty cool too, if only because it was impressive in how cold and wet it was. Enjoy the warm temps and the fresh air today. And… go Hawks! =)

Thank you for using this forecast!
Click on my photo to support it with a donation.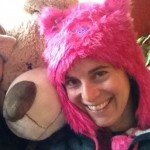 Thank you for using this forecast. Does it save you time, gas money, or help you find more wind, powder, or just plain fun stuff to do? Please make a donation to keep it going! Use it here for free or get on the mailing list for wind for the summer and Mt. Hood snow in the winter. Just click on my photo to donate. The email isn't $99/year. Not $50/year. No, just $12.34 or more gets you on the list for 12 months, and sometimes there are cool prizes. Donate via PayPal/CC by clicking on my happy photo below. Don't PayPal? You can send a check to Temira @ PO Box 841 in Hood River. Thank you for your support, and thank you for trusting my forecast. You guys mean the world to me.
---
Mt. Hood Snow Forecast – 5000′

4a-8a
8a-12p
12p-4p
4p-8p
8p-4a
Today
Tomorrow
The day after
Mt. Hood Snow
Yesterday was impressive on Mt. Hood. 3.5" of rain. Wow. I watched the temp climb 7 degrees between 8am and 9am. Sheesh. And now, finally, it's snowing. Started around 5:30am. Expect flurries and sunbreaks today with the snow level around 5000′ early and 3000′ in the afternoon. The intensity of the flurries will increase this afternoon and evening. Expect .1" water value (WV) during the day, for 1" of new, followed by .1-.3" WV tonight, for 1-3" of new snow. Wind today will be SW 55 early and SW 45 in the afternoon.
Tomorrow brings partly cloudy sky with a few flurries for no accumulation. There might be some fog too. The snow level will be 2000′ all day. Wind will be W 30 early and NW 15 in the afternoon.
Tuesday looks partly cloudy. The snow level will be 1500′, and the wind will be light and variable. Temps warm up on Wednesday under sunny sky, hitting the mid 30's at 5000′ with light and variable wind. Next precip is late in the week, but it doesn't look like much. Hey, at least the sun will be out!

Gorge Wind
It is NOT nuking in the Gorge this morning. However, it will be windy today, but not from the direction you've come to expect this winter. We'll see west wind today at gusty 25-29 east of Mosier after mid-morning, with gusty 15-18 in the western Gorge. Tomorrow sees westerlies at 13-16 through pretty much the whole Gorge, backing off in the afternoon. Expect easterlies at Rooster at 26-30 on Tuesday and 30-40 on Wednesday.

Uniquely Portland ReRack is a great resource for all your car rack needs. ReRack buy, sells and trades all Yakima and Thule parts. Free advice and basic installation is always part of the deal. Right now ReRack is having a truckload sale on new Yakima Rocketbox Pro models get a great deal on a new box while they last. All Rocketbox Pro models feature double sided opening, quick mounting hardware and a lifetime warranty. Rocketbox Pro 12 now just $199! Rocketbox Pro 11 now just $279 great for skis. Rocketbox Pro 14 just $299 great for snowboards
Gorge Weather
I haven't been outside to check the sky coverage yet today, but I do know that it's warm. I know this because I looked at Hood River Weather, saw that it was 51 degrees, and immediately opened all my doors (all two of them) to air out my house. Let me go check the sky coverage… okay, it's cloudy and sprinkling. The sprinkles will ease this morning and combine with a few sun breaks. Shower activity picks up again this afternoon. Temps will be in the low to mid 50's all day. Rainbow chances are 97%.
Tomorrow likely brings partly cloudy sky with just a few rain showers, with the chances of showers decreasing as the day goes on. Temps will be in the low 40's early and the upper 40's in the afternoon. Rainbow chances are 31%.
Tuesday will likely have inversion clouds in the morning and partly cloudy sky in the afternoon. Temps will be in the mid 30's early and the mid 40's in the afternoon. No rainbows. Wednesday looks a lot like Tuesday.

White Sprinter Van of the Day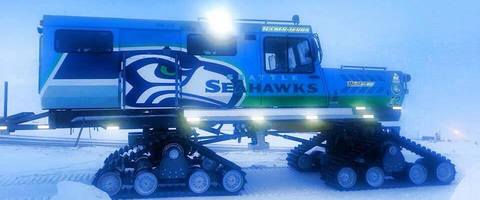 Road and Mountain Biking
It's definitely really, really muddy on the trails now. I know because I went running up by Family Man at noon yesterday, and there were rivers and lakes on the trails. Maybe you can ride your road or cross bike on the pavement today?


The Clymb: free membership. Cheap gear.
Temira approves. Click to join.
Upcoming Events
Today is Sunday. That means there's community yoga, free or by donation, at Yoga Samadhi in White Salmon at 9am. There's pickup touch rugby at 3pm at the Mosier School, and there's ping pong at the Hood River Armory at 3pm. At 4pm, there's a stretching and mobility class at Crossfit Hood River (that's free or by donation too).
Today is the free winter demo day at Mt. Hood Meadows. Tomorrow is Rotary Night, benefiting the Hood River Rotary Club's scholarship fund. Get a ticket, even if you're not going, because it benefits a great cause.
Have an awesome day today!
Temira