Random Morning Thoughts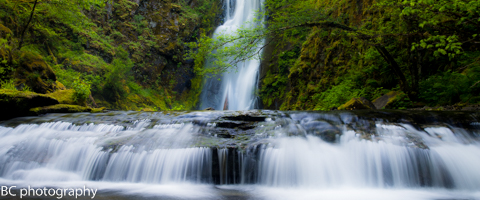 I went to The Dalles 7 times in the last week, and I'm happy to say that I don't have to go to The Dalles today. At least, I didn't think I was going to The Dalles. But in an ironic twist, the Tri Club folks invited me to come to… wait… The Dalles to go for a bike ride today. I think I'm going to have to pass. Maybe I'll go for a trail run on the Gorge 400 instead.

Thank you for using this forecast!
Please donate to support it!
Thank you to everyone for using this forecast. Does it save you time, gas money, or help you find more wind, powder, or just plain fun stuff to do? Please consider making a donation to keep it going! Use it here for free or make a donation and get on the mailing list for wind for the summer and Mt. Hood snow in the winter. It's not $99/year. Not $50/year. No, just $12.34 or more gets you on the list for 12 months. Do it via PayPal/CC by clicking on my happy photo below. Don't PayPal? You can send a check to Temira @ PO Box 841 in Hood River. Thank you for your support, and thank you for trusting my forecast. You guys mean the world to me.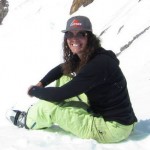 ---
Mt. Hood Snow Forecast – 5000′

4a-8a
8a-12p
12p-4p
4p-8p
8p-4a
Sunday
Monday
Tuesday
Mt. Hood Snow
Yesterday I said Mt. Hood would get 3-5" of snow at 5000′ out of this storm. According to Mt. Hood Meadows security email, there was 3" of new snow this morning in the parking lot. The snow level today will be 4000′ early, rising to 5500′ in the afternoon with W wind at 30-40 this morning and WNW wind at 35-40 in the afternoon as the weather system moves through. Looks like we'll get another .3-.5" water value (WV) today, for another 2-4" of new snow.
Tomorrow starts off clear on the mountain with the free air freezing level (FAF) at 5500′. The freezing level/snow level will rise to 6000′ in the afternoon and 10,000′ overnight. Rain will start sometime in the wee hours of Tuesday morning. Wind on Monday will be WNW 10mph early and SW 20 in the afternoon and evening.
Rain continues on Tuesday with the snow level at 10,000′ early. As the weather system moves through ( I think it's actually the remnants of Hurricane Ana), we'll see the snow level drop to 8000′. We'll get fairly heavy rain with this system, but I can't tell you how much until we get closer and have a better idea of the storm's path. Anyway, it's going to rain. Expect SW wind at 30-40 all day. Looking ahead into the future, it will be too warm for additional snow at 5000′ until Friday, at the earliest.
Gorge Wind
It was very windy last night. I took a look at the iWind/iKite, and there was a gust to 55 at Roosevelt in the evening. But that was last night, and gradients are way down: .05 (pdx-dls) and .04 (dls-psc). It looks like we'll see gusty westerlies this afternoon at 15-18 from Stevenson to The Dalles and 23-27 east of The Dalles. Tomorrow looks like a light east wind day, with the possibility of 10-13 at Rooster and Steven's Locks in the afternoon. Expect light wind on Tuesday morning, possibly picking up strong enough out of the west in the afternoon for a session. Hard to say at this point – when we get lots of weather systems moving through, timing is everything and the models just can't predict timing 48 hours out.
Gorge Weather
It's a wet start to the day today and there are some thunderstorms and very heavy rain headed this way on the radar image. Expect rain and showers for the daylight hours today, with the showers decreasing in the afternoon. Temps will be in the upper 40's early and mid 50's later today. Rainbow chances are 92%.
Tomorrow will probably start off with an inversion cloud. If we get lucky, the cloud will break up and give us sunshine before the next weather system brings high clouds in the afternoon. If not, you know where to go to find sun: up! Temps tomorrow will be in the mid 40's early and upper 50's in the afternoon. No rainbows.
Tuesday looks rainy. All day rainy. Temps will be in the mid 40's early and upper 50's in the afternoon. Rainbow chances are 74%.

White Sprinter Van of the Day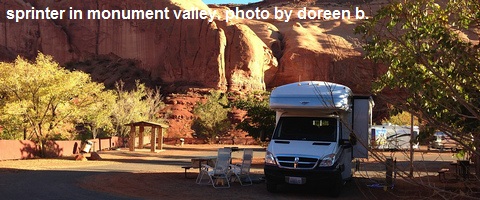 Road and Mountain Biking
I made an assumption yesterday, and apparently I need to stop making assumptions. I thought Post would be too wet to ride. Then my friend Megan called me, and she said it wasn't. I thought maybe she was crazy, but I went out there anyway. There were puddles, but the trails were not muddy. I have no idea what they'll be like after last night's downpour and the incoming wall of rain on the radar, but they were fine to ride from BMS down yesterday. I heard Syncline was perfect.
If you want to go road biking, the Tri Club folks are riding at Petersburg School in The Dalles today, but I'm not sure what time.


The Clymb: free membership. Cheap gear.
Temira approves. Click to join.
Events – email me if I've missed any outdoor-related events
It's Sunday. That means you can do community yoga, free or by donation, at Yoga Samadhi in White Salmon at 9am. There's pickup touch rugby at the Mosier School at 3pm, and there's ping pong at the Hood River armory at 3pm. Today is also the Columbia Gorge Marathon and Half-Marathon, which I somehow missed on my calendar until this morning.
Have an awesome day today!
Temira