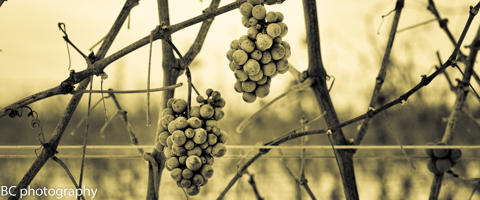 There are leftover snow flurries falling on the slopes of Mt. Hood this morning, and those leftover flurries will alternate with sunbreaks all day today. It's like Thanksgiving: the leftovers just keep on coming. The snow level will be 2500′ this morning and 5000′ this afternoon with less than 1" of new snow. Wind today will be W 20 early, SW 20 midday, and SW 30 in the afternoon and evening. Continued after the chart…
Mt. Hood Snow Forecast – 5000′

4a-8a
8a-12p
12p-4p
4p-8p
8p-4a
Today
2500'–>5000'
Tomorrow
7000'–>3000'
The day after
1500'–>2500'
Monday starts off clear. Clouds move in mid-morning and snow starts early afternoon. The snow level will be 7000′ early, 5500′ when the snow hits and 3000′ in the afternoon, falling to 1500′ or less overnight. We'll see .6-.7" water value (WV) out of this system for 4-6" of new snow. Wind will be SW 35 all day Monday.
Tuesday looks a lot like today: leftover snow flurries all day long. The snow level will be 1500′ or so early, rising to 2500′ in the afternoon. We'll see .2" WV during the day for 2" of new, followed by up to another inch of snow overnight. Wind on Tuesday will be WNW 30 early and NW 25 in the afternoon. Wednesday looks partly cloudy. Models disagree on what'll happen after that.

Donate and keep the forecast going!
(contribute to Temira's grad school, bike repair and coffee fund)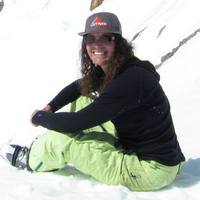 Thank you for using this forecast. Does it save you time, gas money, or help you have more fun in your life? Make a donation! Get your forecast here for free or donate and get on the mailing list for year-round wind forecasts and ski season snow forecasts. Just click on my photo to donate via PayPal or credit card. The email isn't $99/year. Not $50/year. No, just $12.34 or more gets you on the list for 12 months, and sometimes there are cool prizes. Don't PayPal? Send a check to Temira @ PO Box 841 in Hood River. Thank you for your support, and thank you for trusting my forecast.
---
Gorge Wind
Yesterday was plenty windy, and the wind's all tuckered out after blowing all day. It's going to take a break today: expect westerlies at 5-10 this morning, fading to calm conditions by this afternoon. Tomorrow starts off light and variable, but if you have light wind activities, you'll want to complete them early.
A weather system approaching Oregon tomorrow afternoon will kick the wind up into the gusty 24-28 range from Steven's Locks to, eventually, Arlington. The Hood River section will see a couple hours of these stronger winds before dropping back to the standard frontally-drive gusty 15-18. Best bets with this setup? Steven's Locks (until the rain starts), Avery and Arlington.
Tuesday should be a little more stable as the front goes away and high pressure builds off the coast. This looks like a decent setup for W 24-28 from Mosier to Maryhill for much of the day with gusty 13-16 or so from Steven's Locks to Hood River.

Random Morning Thoughts
I have a confession: I don't spend much time in Cascade Locks. Nope. I know, that's a shocking confession. Last night I met a friend from Portland at the Charburger in CL for a drink and a snack. Really, of course, we met to hang out 'cuz we've got lots to talk about. The view from Charburger is stunning, especially on a rainy, cloudy day. How the heck did I not know this until now? Oh, right, because like most of us, I get caught up in a routine and don't explore my neighborhood any more.
Most of us do this, I think. We fall into our patterns of places we go, things we do, and times we do them. And by doing that, we're missing out on a lot. This was a good reminder to me to get out and find new things and new places. I'm sharing that reminder with you. You can start by experiencing the view at the Charburger in Cascade Locks on the next rainy day. Keep your eyes peeled for rainbows!

Gorge Weather Forecast
It's mostly cloudy out there this morning. The clouds will slowly dissipate today, leaving us with a partly cloudy afternoon. Temps will be in the mid 40's early and the low 60's in the afternoon. Light wind. No rainbows. Tomorrow starts off sunny. Clouds move in midday and rain starts mid-afternoon. Temps will be in the upper 30's early and the low 60's in the afternoon. Light wind early, strong wind late, 79% chance of rainbows. Tuesday looks partly cloudy with a few sprinkles possible early. Temps will be in the upper 30's early and upper 50's in the afternoon. Strong wind. 14% chance of rainbows. FROST ALERT: Models currently suggest we will see frost Wednesday morning. That may change between now and then, but you may want to hold off on planting your peppers and tomatoes.

White Sprinter Van of the Day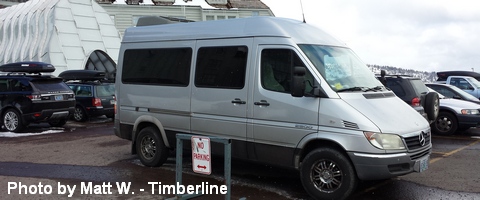 Road and Mountain Biking
It rained quite a bit yesterday, which is going to make Syncline quite nice and Post muddy. Today's best bet is road riding: light wind warming temps. Join the Tri Club at China Gorge at 9:40 or the Hood River Inn at 9:30 for the 44 mile loop to The Dalles.


The Clymb: free membership. Cheap gear.
Temira approves. Click to join.
Upcoming Events
If you need a task today choose from these: Community yoga at Yoga Samadhi at 9am. A 44 mile ride to The Dalles with the Tri Club leaving the Hood River Inn at 9:30 (or China Gorge at 9:40ish). Follow that up with a 4 mile run with the Tri Club. Ping pong at the armory at 3pm. Pickup touch rugby at the Mosier School at 3pm. Community yoga at Root Down at 6pm. Big Winds has a free standup paddle demo at the Waterfront Park from 1pm to 4pm, and there's a "Know your Soil" workshop at Grow Organic from 1pm to 3pm. Tonight at 6pm you can join monks for a lovingkindness meditation at Trinity at 6pm.
Have an awesome day today!
Temira