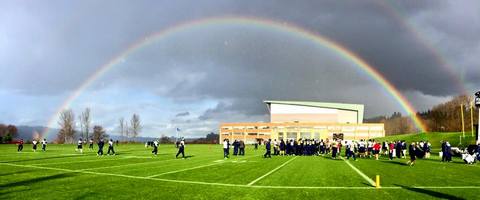 Random Morning Thoughts
After all that talk yesterday about how much I work without realizing it, I realized that I've worked 21 days in a row at 4am. That's not okay! Have a great day. Hopefully you woke up later than 4am.

Thank you for using this forecast!
Click on my photo to support it with a donation.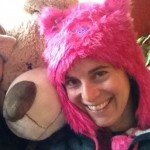 Thank you for using this forecast. Does it save you time, gas money, or help you find more wind, powder, or just plain fun stuff to do? Please make a donation to keep it going! Use it here for free or get on the mailing list for wind for the summer and Mt. Hood snow in the winter. Just click on my photo to donate. The email isn't $99/year. Not $50/year. No, just $12.34 or more gets you on the list for 12 months, and sometimes there are cool prizes. Donate via PayPal/CC by clicking on my happy photo below. Don't PayPal? You can send a check to Temira @ PO Box 841 in Hood River. Thank you for your support, and thank you for trusting my forecast. You guys mean the world to me.
---
Mt. Hood Snow Forecast – 5000′

4a-8a
8a-12p
12p-4p
4p-8p
8p-4a
Today
Tomorrow
The day after
Mt. Hood Snow
It's snowing on Mt. Hood this morning, which is a lot better than the sprinkles that happened yesterday evening. I'd much prefer it be dumping or puking snow, but hey, we'll take what we can get, right? Expect flurries with sun breaks for much of the day today, followed by steadier snowfall after 4pm. The snow level will be 2500′ or so this morning, dropping to 500′ tonight. We'll see a trace during the day and .1-.2" water value (WV) tonight, for an inch or two of new, likely the low end of that. Wind today will be W 10 all day.
Tomorrow starts off with a few flurries and more sunbeams than snowflakes. The sky will clear during the day. The snow level will be 500′ early and around 3000′ in the afternoon. Wind tomorrow will be NW 15 in the morning and NW 20 in the afternoon.
Tuesday brings sunshine to Mt. Hood. The free air freezing level will be 6500′ early, rising to 9000′ in the afternoon. Wind will be N 20 all day. Wednesday looks much like Tuesday.
In the long range forecast, there's a system coming in late Thursday. It will likely split, fall apart and weaken as it hits the ridge of high pressure over the PNW. Models show another system on Friday. We can only hope that this one splits, goes somewhere else, or disappears from the model runs, as it's currently looking like 2" of warm rain.

Gorge Wind
It is not nuking this morning, a miracle, considering we're having the Windiest Winter Ever. We'll see east wind in the teens at Rooster this morning and easterlies at 30-35 this afternoon. Tomorrow, Monday, brings east wind at 30-35. The nukingness returns on Tuesday, with easterlies at 35-40 early and 45-50 in the afternoon. Expect east wind at 45-50 on Wednesday.

2-4-1 Pasta Nights at Riverside / Cebu
Riverside is celebrating 7 years with Chef Mark DeResta! Many remember fondly Mark's old Abruzzo specialties. For Mark's 7-Year Itch at Riverside, he's running a Winter Special: Buy 1 Pasta, Get 2nd Pasta FREE! Valid Sunday – Thursday, 4 pm till closing with 18 of Mark's specialty pasta dishes (gluten-free options too). Available in Riverside and Cebu with Riverside's dinner menu. $5 Kids Menu offered in Riverside. (Not valid with any other offers or on to go orders.) 541-386-4410 for reservations.
Gorge Weather
It's raining in the Gorge this morning. We'll see on-and-off sprinkles today, followed by somewhat steadier rain after 4pm. Temps will be in the upper 30's early and the low 40's in the afternoon. Rainbow chances today are 72%. There is a chance of some snow tonight above 500′ – the upper valleys could see up to an inch. Coming up tomorrow, we'll have just a few sprinkles early, followed by (most likely) low clouds with some sun breaks in the afternoon. Temps will be in the mid 30's early and the mid 40's in the afternoon. Expect Nothing on Tuesday with temps in the mid 30's early and the low 40's in the afternoon.

White Sprinter Van of the Day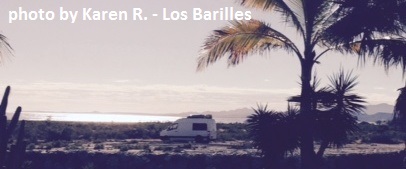 Road and Mountain Biking
Yesterday I took my own advice and went for a ride on the Whoopdee. That was bad advice. It was way too muddy to be riding there. Give it a couple of days to dry out.


The Clymb: free membership. Cheap gear.
Temira approves. Click to join.
Upcoming Events
It's Sunday. There's community yoga, free or by donation, at Yoga Samadhi in White Salmon at 9am. Coming up this afternoon at 3pm, there's pickup touch rugby in Mosier, ping pong at the Hood River Armory. At 4pm, there's a free/by donation mobility and stretching class at Crossfit Hood River.
Have an awesome day today!
Temira