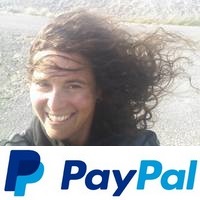 Thank you for using this forecast. I offer it freely so you can have more fun and plan your life. It does take significant time and energy to produce. If you find yourself using it often, or if you feel your life is more awesome because of my work, please make a donation. You can get this forecast via email by donation. The email subscription isn't $99/year. Not $50/year. Donating $12.34 or more gets you on the list for 12 months. Thank you for your support and thank you for trusting my forecast.
Click here to donate using a credit card.
Click here to donate via PayPal.
Venmo: @theGorgeismyGym
Snail Mail: PO Box 841, Hood River, Oregon 97031
Get the email version free through the end of June – try it out! Click here.

Today's Gorge Wind – these are ranges for the average speed, not a predicted wind range. =)

Your favorite beach
Dawn
Patrol
9am-
11:30a
11:30a-
3pm
3pm-
dusk
Rooster Rock
E10-15
E10-15
E5-10
LTE
Steven's Locks
E10-15
E10-15
E5-10
LTE
Swell-Hood River
LTV
LTV
LTV
LTV
Doug's, Lyle, Rowena
LTV
LTV
LTV
LTV
Rufus, etc.
LTV
LTV
LTV
LTV
Roosevelt & Arlington
LTV
LTV
LTV
LTV
Gorge Wind Forecast

There's not much to talk about in the wind for the next few days, which allows this wind forecaster to take the day off on Monday. Yay! For Sunday, we'll have east wind at 10-15 from Rooster Rock to Viento for a few hours in the morning. Easterlies fade in the afternoon. Calm conditions replace the whitecaps, allowing you and your beginner friends to standup paddle all over the place.
Monday's wind starts out as "no-wind". It appears the placement of the heat low and the high pressure will allow for some light westerlies in the afternoon: 7-11mph from Cascade Locks to Mosier after 1pm or so. Tuesday starts with E 10-15 from Rooster to Viento. The wind builds to 15-20 midday in the those locations and picks up to E 5 from Hood River eastward. Afternoon easterlies fade to 5-10 from Rooster to Viento. Wednesday looks like a repeat of Tuesday. Thrusday and Friday bring very strong westerlies from Swell to Doug's, possibly farther east and west too.
COAST, SAUVIE'S, JONES: Coast (north/central/south, wind N unless otherwise specified). Sunday: 20-25/25-30/30-35+, W swell 2′ at 9 seconds. Monday: 25-30/30-35/35-40, W 4′ @ 10. Tuesday: 25-30/20-25/nope, W 4′ @ 11. Sauvie's Sunday: 10-13 late. Monday: 21-24! Tuesday: 12-15. Jones Sunday: 5-8. Monday: nope. Tuesday: nothin'.

Mt. Hood Snow Forecast: on vacation unless needed!
Got a schedule that makes it hard to link up with scheduled classes? No worries, we got you. Our virtual spin program gives you access to our all new Spin Studio built for our Cycling program. Connect up with Virtual Classes led by a live coach, or with voiceover some fresh beats and paired with Scenic Rides all over the world. You can even hit one button and play your favorites from NetFlix and a variety of other media services. Or jam out to tunes and catch up with your friends for an all-time great experience in a private studio. Bike Max is 10 people. Meet up with your friends on your schedule and keep your cycling fitness strong all winter long!Get signed up now by clicking here!

Hood River Weather Forecast
Clear sky this morning stays that way all day. Temps will be in the mid 40's early and near 80 later. Light east wind. No rainbows. Monday looks sunny. Tesmp will be in the mid 50's early and mid 80's later. Calm wind early. Light west wind later. No rainbows. Tuesday looks sunny and hot. Temps will be in the upper 50's early and low 90's in the afternoon. Light east wind. No rainbows. Thunderstorms are possible Wednesday evening.

Looking for a complete Columbia Gorge forecast? Looking for more humor in your weather? Obscenities? You're looking for my TATAS: Temira's Awesome Travel Advisory Service on Facebook.

Road and Mountain Biking
Post was the mostest yesterday with epic brown pow. Knebal, 8-Mile, Bottle Prairie and Surveyor's are open. Logging has begun on Whoopdee, so the main loop is closed. Ronnoc trail will remain open, and so will the climb out. Other open trails: Post, Nestor, Columbia Hills, Hospital Hill, Dog River, Sandy Ridge, Syncline, and Falls Creek from the top. Lower Lewis River is open. Despite advice to the contrary, Red Hill Road was open to bikes on Saturday, 6/1. Proof is on The Strava. Red Hill Road is supposedly closed for logging. Ride at your own risk.
If you're riding Underwood, please do not park at the trailhead any more as per request by SDS. Continue past the trailhead 0.5 miles or so to the new designated parking area. The cows are out on Hospital Hill, which happens to be private land owned by the Kreps family. Do not take your dog or you 1) endanger the life of your dog and 2) endanger access to the land for everyone.

Upcoming Events
There's by-donation yoga at 9am at Samadhi in White Salmon, Ping Pong at 10:30 at the Skamania County Fairgrounds, All-ages rugby at the Hodo River Marina at 11, and free kids art classes at Columbia Center for the Arts at 1. At 3pm today, the Hood River Zen group meditates at the Foundation for Vibrant Living, and there's an ice cream social at Rockford Grange at 4:30. Today is the Gorgeous Hood to Hood Race from Timberline to Hood River. There's a work party on the Sandy Ridge trail system today. The Black Dog Dualsport Ride is based in Odell, utilizing trails and roads across Hood River County all weekend.

Click here for the full events calendar.
Have an awesome day today!
Temira