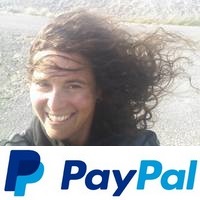 Thank you for using this forecast. I offer it freely so you can have more fun and plan your life. It does take significant time and energy to produce. If you find yourself using it often, or if you feel your life is more awesome because of my work, please make a donation. You can get this forecast via email by donation. The email subscription isn't $99/year. Not $50/year. Donating $12.34 or more gets you on the list for 12 months. Thank you for your support and thank you for trusting my forecast.
Click here to donate using a credit card.
Click here to donate via PayPal.
Venmo: @theGorgeismyGym
Snail Mail: PO Box 841, Hood River, Oregon 97031
Get the email version free through the end of September – try it out! Click here.

Today's Gorge Wind – these are ranges for the average speed, not a predicted wind range. =)

Your favorite beach
Dawn
Patrol
9am-
11:30a
11:30a-
3pm
3pm-
dusk
Rooster Rock
rain
falls
on buns
and balls
Steven's Locks
5-10
11-14
11-14
LTW
Swell-Hood River
11-14
11-14
11-14
11-14
Doug's, Lyle, Rowena
11-14
11-14
11-14
11-14
Rufus, etc.
24-28
24-28
24-28
24-28
Roosevelt & Arlington
24-28
24-28
24-28
24-28
Gorge Wind Forecast


Yesterday panned out in the Corridor, with "+" conditions for a short period in the afternoon before clouds moved in. It's worth mentioning that the Corridor, prior to the removal of Condit Dam, did not have late-season swell. Something changed. Flow yesterday was only 88k, and the swell was spectacular. Something to keep in mind, for sure! Anyway, wind for the next few days will be negatively impacted by a series of low pressure systems and plentiful clouds in the western Gorge.
For Sunday, you'll be driving east for wind. Early gradients were .08 and .07, normally a sign for widespread wind, but clouds in the west change that prediction. You'll want to head east of The Dalles for gusty 24-28 from mid-morning on through late afternoon. From Stevenson to Doug's, max wind will be 11-14 in the morning, perhaps fading a bit in the afternoon. One exception is Viento, which seems to be windy during cloudy periods. Try there for gusty 20's.
Low pressure settles over the region on Monday and brings another round of rain to the west. Early wind will be in the "light" zone, making for good fishing. Afternoon wind picks up to 11-14 from Mosier to Arlington and stays light west of Moiser. Another round of showers moves in on Tuesday and keeps Mosier westward light. East of there, light and variable is the morning story with gusty 17-20 in the afternoon.
COAST, JONES, SAUVIE'S: Coast (north/central/south, wind N unless otherwise specified – swell forecast courtesy of National Weather Service). Sunday: S10-15/SW10-15/S10-15, W swell 4′ at 9 seconds. Monday: SW10-15/SW10-15/S10-15, W 6′ @ 8. Tuesday: LTW/LTW/LTW, W 6′ @ 9. Jones Sunday-Tuesday: nope. Sauvie's Sunday-Tuesday: nope.

Hood River Weather Forecast
Partly Cloudy sky this morning might break up a little midday, but we'll end with cloudy sky. Sprinkles are possible on and off, and steadier rain moves in after 2pm. Temps will be near 60 early (open windows) and 70 later (open windows). Light westerlies. 16% chance of rainbows. Monday looks cloudy with on and off showers. Temps will be in the upper 50's early and upper 60's later. Light westerlies. 56% chance of rainbows. Tuesday looks cloudy and showery. Temps will be in the mid 50's early and upper 60's in the afternoon. Light west wind. 54% chance of rainbows.

Looking for a complete Columbia Gorge forecast? Looking for more humor in your weather? Obscenities? You're looking for my TATAS: Temira's Awesome Travel Advisory Service on Facebook.

Road and Mountain Biking
Hood River received 0.3" rain Saturday night. That should be enough for brown pow anywhere under the thunderstorms: Post, 44 Road, Kreps land, Whoopdee, Falls Creek. Upper 8 Track in Post Canyon is now closed due to logging. Chipseal is good to go between Mosier and Rowena crest. Riorden Hill Road will remain closed from the end of the pavement to Family Man weekdays through September 13th. That means associated trails are also closed weekdays for that time period (Family Man, Middle School, Float On). As for Kreps/SDS lands… they haven't issued a closure yet!
All other trails are open. Apparently Boulder Lakes is quite overgrown. Whoopdee is closed for logging, but Ronnoc trail and the climb out are open. Red Hill Road is supposedly closed for logging. Ride at your own risk. If you're riding Underwood, please do not park at the trailhead as per request by SDS. Continue past the trailhead 0.5 miles or so to the new parking area. The cows are off Hospital Hill, which means your dog can come along.

Upcoming Events
If you need something to do today, there are three all-day events: the Huckleberry festival continues in Bingen, where you can get your annual huckleberry milkshake and pie. Odell has the Toyo Tires Trailpass overland vehicle expo at the Fairgrounds. You've probably noticed all the small planes overhead – WAAAM has their fly-in this weekend, and you can go there and check out all these small planes.
Other events today include a $5yoga class at 8 at Yoga Samadhi in White Salmon. The Hood River Zen group has meditation from 3 to 5 at the Center For Vibrant living, and Rockford Grange has an ice cream social.

White Sprinter Van of the Week!


Click here for the White Sprinter Van map of the world!!!

Random Morning Thoughts: on vacation.
Click here for the full events calendar.
Have an awesome day today!
Temira