Random Morning Thoughts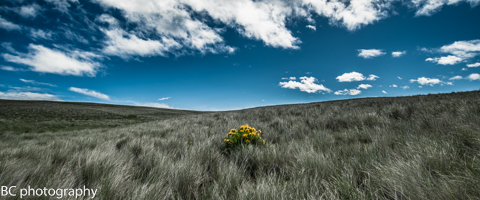 Just want to give you guys a second heads up that I'll be taking a class in The Dalles Monday through Friday, 9am-5pm next week. I'm going to do my best to get you a forecast each day, but it might not be possible. It might be every other day next week. Thanks for understanding!
And honestly, I'm repeating this announcement because I don't have anything deep to say. I could talk about how the inversion cloud filled me with awe this morning as it glowed purple in the sunrise, or I could talk about how happy I am to have a pile of white and yellow chanterelles on my kitchen island, or I could talk about my sense of family from being a 12th man. I could talk about how amazed I am each time I wake up in the middle of the night to find my mind has reached a brilliant insight while I slept. I could talk about how amazing it is to be alive and curious and appreciative and constantly learning. But I'm not gonna. I'm just gonna tell you I might not be able to forecast every day next week. Have a lovely day.

Thank you for using this forecast!
Please donate to support it!
Thank you to everyone for using this forecast. Does it save you time, gas money, or help you find more wind, powder, or just plain fun stuff to do? Please consider making a donation to keep it going! Use it here for free or make a donation and get on the mailing list for wind for the summer and Mt. Hood snow in the winter. It's not $99/year. Not $50/year. No, just $12.34 or more gets you on the list for 12 months. Do it via PayPal/CC by clicking on my happy photo below. Don't PayPal? You can send a check to Temira @ PO Box 841 in Hood River. Thank you for your support, and thank you for trusting my forecast. You guys mean the world to me.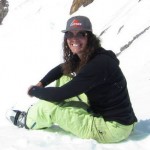 ---
Gorge Wind
We have light east gradients this morning, .06 to be exact, and that'll be enough for some light easterlies this morning, maxing out mid-morning at 15-18 at both Rooster and Steven's Locks. By afternoon, we'll have light and variable to glassy conditions.
Tomorrow, Monday, starts with light and variable wind. It will pick up out of the west late in the day, hitting 10-13 from Steven's Locks to The Dalles. Expect westerlies at 8-11 on Tuesday through pretty much the whole Gorge. There's a better chance of stronger westerlies on Wednesday as a strong weather system moves through. It'll be gusty and up-and-down, but it'll probably be windy.
Out on the coast, expect south wind. Today: 30-40, W 12@11. Tomorrow: 15-20 going to 25-30, W 12-14@14. Tuesday: 15-20 going to 30-35, W 10-13@14.

Today's Gorge Wind – these are ranges for the average speed, not a predicted wind range. =)

Your favorite beach
Dawn
Patrol
9am-
11:30a
11:30a-
3pm
3pm-
dusk
Rooster's Rocks
E 5-10
E 15-18
E 5-10
LTV
Steven's Locks
E 5-10
E 13-16
E 5-10
LTV
Hatchery/White Salmon Sandbar (minus a few for Hood River)
LTV
LTV
LTV
LTV
Doug's, Lyle, Rowena
LTV
LTV
LTV
LTV
Rufus, etc.
LTV
LTV
LTV
LTV
Roosevelt, etc.
LTV
LTV
LTV
LTV
Temira's sail: 35-40: 2.9 / 30-35: 3.2 / 26-30: 3.5
23-26: 4.0 / 20-23: 4.5 less than 20: something bigger!
Tonia's kite: 35-40: 4m / 30-35: 4-6m / 26-30: 5-7m
23-26: 7-9m / 20-23: 8-10 / 15-20: 10-12 / 10-15: 13-15.
Gorge Weather
I'm not all that much of a worrier, but when I saw it was pitch black outside my window at 7am, I started wondering if maybe the sun had turned off while I slept last night. And then I remembered that the ground is wet, we have a bit of an east gradient, and that it's fall. Hello, Inversion. If any of you can come up with something nice about the inversion, I'd like to hear it. I could use a positive reframe on this one. Anyway, we'll see low clouds this morning (and there may be some high clouds above), giving us a dark start to the day. Temps will be in the low 50's early and are forecast to be in the low 70's this afternoon, but I suspect you'll have to get up above the inversion layer to find temps that warm. The snow level today will be above 10,000′, and rainbow chances are pretty much nil.
A weather system moves in late tonight or early tomorrow for a rainy start to the week We should see sunbreaks in the afternoon. Expect temps in the low 50's early and low 60's in the afternoon. The snow level will be 10,000′ Monday morning and 8,000′ Monday afternoon. Rainbow chances to start the week are 97%.
Expect a few showers on Tuesday morning and then a partly to mostly cloudy day as the next weather system takes aim at the PNW. Temps will be in the upper 40's early and low 60's in the afternoon. The snow level will be 6000′-6500′. Rainbow chances are near nil, but we'll have a better shot at rainbows on Wednesday and Thursday as a very wet weather system moves in (with snow levels well above ski resort base elevations).

White Sprinter Van of the Day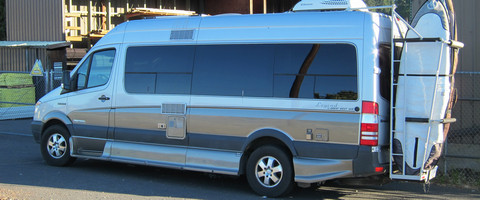 Road and Mountain Biking
I went running (well, jogging, actually) in Post Canyon yesterday morning, and it was a little bit wet, wet enough to be slippery, but not wet enough to destroy the trails. I suspect, given the Strava feed, that the dirt was better at Syncline. Remember that there's a fundraiser for HRATS at the Whoopdee Trail today, so it would be great if you could go up there and kick down.


The Clymb: free membership. Cheap gear.
Temira approves. Click to join.
River Levels / Fish Counts/Cheezburger Update
The John Day Dam is reading 68kcfs. The Dalles Dam is putting out 75kcfs. There are two river-wide logs on the White Salmon: one just below Cave Rapid on the Middle and one below Cave Wave on the Lower. The White Salmon is around 1.7′. Yesterday's fish counts were 1150 Chinook, 4032 Coho and 824 Steelhead. I went to get fish yesterday, but the fish guys weren't there. Columbia River temp is 64 degrees.

Events – email me if I've missed any outdoor-related events
Today's Harvest Fest (again). And holy moly, I drove over the 2nd Street overpass yesterday and could not believe how many cars were down there. Hopefully there will be that many cars at Mountain View's HRATS fundraiser at the Whoopdee Trail today. 10am-5pm. Free Trek Demos. Costumes encouraged. Music. Food. Raising money to make your trail system better. Please stop by if you have a chance.
Also today, there's community yoga, free or by donation, at Yoga Samadhi in White Salmon at 9am. There's pickup touch rugby at the Mosier School at 3pm, and there's ping pong at the Hood River Armory at 5pm. Also today, the Seahawks play at 10am.
Coming up next week, it's Acupuncture and Oriental Medicine Day one day (not sure which), and Cascade Acupuncture has free mini acupuncture sessions all week long to celebrate. You do have to make an appointment. Next Tuesday is the HRATS BOD meeting at the Hood River Fire Station at 5:30. On Wednesday, it's the Travel Advisory Process meeting at the Parkdale Ranger Station (5:30-7:30) to give input on keeping Vista Ridge paved. Also Wednesday, Columbia Center for the Arts hosts world-renowned mushroom photographer Taylor Lockwood (7:30, $5).
Have an awesome day today!
Temira