The best snow forecast for Mt. Hood. The best wind forecast for the Gorge.
Support it with a contribution!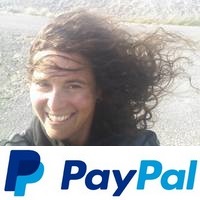 Thank you for using this forecast. Writing it takes 60-120 minutes a day; I can only keep it going with your generous financial support. Make a contribution or subscribe and get it in your inbox with bonus material. What's that cost? Not $99 a year. Nope. Not $49. Contribute $19.99 or more, and you're on the list for a year. People are added to this list on Thursday and Sunday. Thanks for your patience! Click below to contribute and keep the forecast going for everyone, nearly every day.
Credit card payments use this button
Click here to use your PayPal
Venmo: @theGorgeismyGym
Snail Mail: Temira Lital, PO Box 841, Hood River, Oregon 97031
(note: I am not a non-profit entity. The only way to accept credit cards with a user-defined amount is to use the 'donate' button. Thanks for understanding!)

Auto-renewing subscription. New! Awesome!
The Forecast
Today's Gorge Wind – these are ranges for the average speed, not a predicted wind range. =)

Your favorite beach
Dawn
Patrol
9am-
11:30a
11:30a-
3pm
3pm-
dusk
Rooster Rock
sun
for
the
buns
Steven's Locks
5-10
13-16?
8-11?
12-15?
Swell-Hood River
10-13
13-16?
8-11?
12-15?
Lyle to Doug's
5-10
5-10
LTV
LTV
Rufus, etc.
LTV
LTV
LTV
LTV
Roosevelt & Arlington
LTV
LTV
LTV
LTV
Gorge Wind Forecast
"Heat" is the main takeaway from the forecast for the next two days, but that won't really stop the westerlies. In a delightful twist, they'll continue through next Thursday. Today's Sunday, and it's a tricky forecast. Our friendly GFS model suggests easterlies today, but the 5am reality suggests otherwise, as do the afternoon temp gradients. The day starts with W 0.07 from PDX to DLS, and the forecast is for 5F difference between Hood River and Portland today.
Let's call it morning westerlies from Viento to Hood River, perhaps Mosier, at 13-16. Lyle to Doug's starts the day at 5-10 and dies off. East of The Dalles, the wind will be light and variable or calm all day. Afternoon in the western Gorge is an even trickier call. Midday heating will likely knock the wind down to 7-10, and it might rebound to 12-15 in the afternoon. To be honest, this is totally gut instinct and could be completely off – models do insist on easterlies at 10-15 midday near Stevenson with calm wind everywhere else. River flow is 145kcfs. River temp is 62F. High temp forecast is 94F. Hot! Great for swimming no matter what the wind chooses to do!
Monday looks hot, but that does not stop the wind. Happy, happy! Westerlies start out at 5-10mph all through the Gorge. By mid morning, they pick up to 11-14 from Stevenson to Hood River with 7-10 at Mosier and light/variable wind east of there. From then on, it's a slow build to 19-23 from Stevenson to Avery in the evening. The eastern Gorge continues with the light/variable pattern and triple-digits temps. High temp Hood River: 99F.
Stronger onshore flow returns on Tuesday. Marine clouds are likely to push into the metro area in the morning, and that gives the desert a significant head start on heating. Combine the heat low out east with offshore high pressure at 1022 for a solid day of westerlies. Dawn Patrol wind will be 20-23 from Stevenson to Hood River with 10-13 east of there. By the time you've downed your first cup of coffee (or green tea, or whatever), westerlies pick up to 26-29 from Viento to Mosier with 19-23 at Stevenson. The 19-23 extends to Rufus as well with 10-13 east of there. That's the picture through early afternoon. If you are hoping for the eastern Gorge, don't despair! Westerlies level out at 24-27 from Stevenson to Threemile from mid afternoon on. High temp Hood River: 87F. Enjoy the westerlies on Wednesday and Thursday. Another heat wave, a brutal one, is forecast for next weekend. Have a great week!
Coast, Jones, Sauvie's
Coast (north/central/south, waves. Wind direction north unless otherwise noted. Swell forecast from NWS.) Sunday: 15-20+/20-25/30-35, W swell 5′ at 9 seconds. Monday: NW15/NW15/LTV, W 5′ @ 10. Tuesday: N15/N15-20/N15-20+, W 6′ @ 10. Jones Sunday: 15-18. Monday: 23-26. Tuesday: 21-24. Sauvie's Sunday: 14-17. Monday: 11-14. Tuesday: 15-18.
Mt. Hood Weather forecast
On vacation unless some wintry weather happens.
Hood River Weather Forecast
Clear sky and hot today. Temps will be in the low 60's early and mid 90's later. Light westerlies. No rainbows. Monday will be clear all day with high clouds late. Watch for a colorful sunset. Temps will be in the mid 60's early (open windows) and near 100 later (closed windows). Light to moderate westerlies. No rainbows. Tuesday starts with high clouds and a colorful sunrise. Temps will be in the mid to upper 60's early (ugh) and upper 80's later. Muggy. Strong westerlies. No rainbows.
Looking for a complete Columbia Gorge forecast? Looking for more humor in your weather? Obscenities? You're looking for my TATAS: Temira's Awesome Travel Advisory Service on Facebook.
Cycling
Trail guesses: Whoopdee, dry; Post,, mixed; 44 Road, good. Falls Creek: good. From the 44trails.org website… Open trails: Eightmile, Fifteenmile, Bottle Prairie, Dog River, Superconnector, Cedar, Knebal, Cooks (to 1.5 miles above the 4410 road), 450 to the junction with 15 mile, Underhill. Upper 450: patches of snow and 10 trees down.
Maple Road in Post Canyon is closed. DO NOT drive past the closed signs. If you do so, you will jeopardize TRAIL access for the entire summer. This is the road that runs to the west, just north of the Binns/Riorden intersection. Also, the trail from the bottom of Post Canyon to Seven Streams Staging Area is now closed. It's on private land. Respect the closure. Surveyor's Ridge: clear of snow and trees. Other 44 Road Trails: clearing in progress. Cows are out on Hospital Hill. No parking at the corral. No dogs on the trails. No exceptions. Please respect the wishes of the landowners – they let us use their land, and in return, we respect their rules! New Whoopdee: open.
Local Events
Mountain View Cycles women's ride is every Thursday, bottom of Post at 5:30pm. Dirty Fingers has the Post n' Pint on Thursday evenings at 5:30pm from the shop. They also have the women's Post n' Pinot Wednesday evening at 5:30pm from the shop. The Small Boat Group does paddles every Thursday evening at 6pm. Hatch laps are the latest thing they do. Coming up next weekend, we have 12 Hours of Post at Family Man on Saturday and the third race in the Epic Paddle series, location TBD, on Sunday.
Sprinter Van of the Week!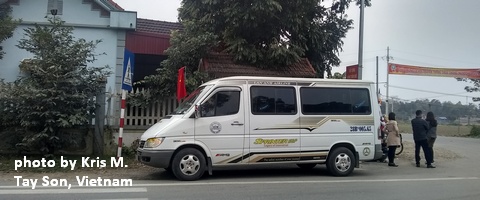 Click here for the Sprinter Van map of the world!!! Have an awesome day!