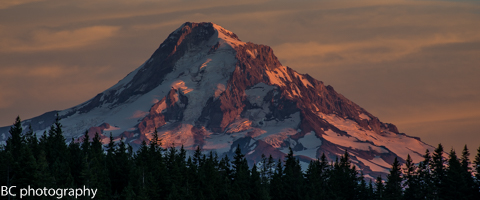 Random Morning Thoughts
I think I've mentioned before that I'm an introvert. And that limits the social activities I find enjoyable. Coffee with a friend? Yes. Dinner party with a few close friends? Yes. Drinking and small talk party with strangers or acquaintances? No. Huge DJ show where I can disappear on the dance floor? Yes. I was thinking about this in relation to a couple invites I've received recently, and also to what I was saying yesterday about pushing our boundaries and trying new things. It's hard to distinguish when we're contemplating doing something whether we're avoiding it due to fear or judgment, or whether we're avoiding it because we're being true to our needs.
I don't want to operate on fear, so I'm trying to pick apart my thought process here. What I'm seeing is that I'm asking a couple of questions. 1) "Does this situation have the potential to become something miserable for me?" 2) "If so, do I have the potential to escape, and do I feel comfortable telling the other people that I need to go?"
It seems like the escape route is really important for me, probably because I get overstimulated and/or feel threatened with less noise/light/people/confinement than most people do. But this ain't about me. It's about all of us. How do you make your decisions to try or not try something or to accept or decline something? 'Cuz if you can understand the process and participate in it more mindfully, you might just end up happier and more fulfilled.

Thank you for using this forecast!
Click on my photo to support it with a donation.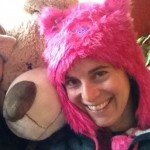 Thank you for using this forecast. Does it save you time, gas money, or help you find more wind, powder, or just plain fun stuff to do? Please make a donation to keep it going! Use it here for free or get on the mailing list for wind for the summer and Mt. Hood snow in the winter. Just click on my photo to donate. The email isn't $99/year. Not $50/year. No, just $12.34 or more gets you on the list for 12 months, and sometimes there are cool prizes. Donate via PayPal/CC by clicking on my happy photo below. Don't PayPal? You can send a check to Temira @ PO Box 841 in Hood River. Thank you for your support, and thank you for trusting my forecast. You guys mean the world to me.
---
Mt. Hood Snow Forecast – 5000′

4a-8a
8a-12p
12p-4p
4p-8p
8p-4a
Today
Tomorrow
The day after
Mt. Hood Snow – snow at 5000', wind at treeline
It's a frustrating morning in my world with the computer models at the University of Washington, actually the entire Atmospheric Science department website down. I suspect they are upgrading, but I wish I'd known ahead of time, because I could have worked off last night's model runs. Instead, I'm scrambling to work off other, less detailed models. What I'm saying is that I can give you a general forecast today, but not a detailed one. Frustrating. I hope they fix the computers soon.
There will be sunshine on Mt. Hood today, and then clouds will move in late this afternoon. Expect the free air freezing level to be around 6000′ this morning and 9000′ this afternoon with light S wind. Some sprinkles move in after midnight for no real accumulation.
Tomorrow, Monday, looks warm and cloudy on Mt. Hood, with the snow level around 7500′ early and 9000'+ in the afternoon. Expect showers in the morning, a mostly dry afternoon, and rain after midnight. We'll see .3" rain during the day, followed by an unspecified, but not drenching, amount overnight. Wind will be light and out of the S in the morning, picking up out of the SW in the afternoon and overnight. Be glad we are not the North Washington Cascades – they're going to get inches of rain.
Our turn for heavier rain arrives on Tuesday, with showers in the morning and heavy rain in the afternoon. The snow level will fluctuate a bit from 9000′ early to 7000′ midday and 10,000′ or so overnight. We'll probably get 1-3" of rain during the day on Tuesday. Wind will be S 20ish early and SW 35ish in the afternoon.
Heavy rain continues through Wednesday, after which the heaviest rain will shift to California and temps will start to cool. Looks like the snow level Thursday will be 6000-6500′, and then the snow level will drop to 4000-5000′ on Friday, with significant snowfall possible.

Gorge Wind
The weather models at the UW are down, and they are the models I use for forecasting Gorge wind. The best I can tell you at this point is that with a series of increasingly strong low pressure systems set to move in off the coast, we are likely to remain in easterly flow for a while, with the exception of short periods, like possibly Tuesday afternoon, when a front moves across the PNW. It's blowing 37 at Rooster this morning and 27 at Steven's Locks according to iWind/iKite. Maybe that will help?

Gorge Weather
It's a cloudy morning in the Gorge, with the inversion blocking the sun that will shine on Mt. Hood today. If today is like yesterday, we'll see the inversion break up a bit for some partly cloudy weather midday, followed by high clouds in the evening. Temps will be in the upper 30's all day. We'll see a few sprinkles overnight, but it will be too dark for rainbows at that time.
Tomorrow looks showery and partly to mostly cloudy. We won't see a lot of rain, but we'll see sprinkles. Temps will be in the upper 30's early and low 40's in the afternoon. Rainbow chances are 64%.
Tuesday looks showery early with heavy rain moving in by noon. Temps will be in the low 40's early and the upper 40's in the afternoon. Rainbow chances are 87%. Expect heavy rain for much of the day Wednesday and Thursday.

White Sprinter Van of the Day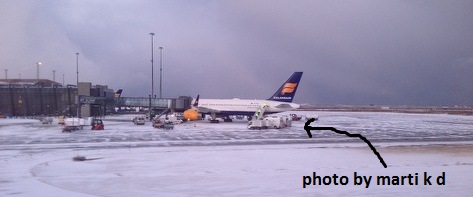 Road and Mountain Biking
I went for a ride yesterday on Syncline after seeing two not-muddy girls who'd ridden Syncline. The doubletrack was a river, but Moab was PR-quality and Maui was in good shape. I heard the last ¼ mile to the Brown House was muddy and that Hidden was good. It should be good today too. I have no clue what Whoopdee is like. Post is either going to be icy or muddy, so perhaps that's not a great place. Given the amount of freezing rain in Parkdale over the last few days, Kitchen Sink is likely icy.


The Clymb: free membership. Cheap gear.
Temira approves. Click to join.
Upcoming Events
It is Sunday. There's ping pong at 3 at the armory in Hood River and there's pickup touch rugby at 3 at the Mosier School. Speaking of the Mosier School, if you'd like to support their art program by buying a t-shirt (in memory of Ellen), you can do so here, or you can buy a kids T here.
Have an awesome day today!
Temira