Random Morning Thoughts
A friend of mine who runs a people-based business recently pointed out to me the importance of getting out and talking to people more. I find that difficult, because I'm pretty shy and introverted. But he has a good point. So in the spirit of my (very extroverted) friend, I'll see you at the swap meet today. Push your boundaries and join me? =)

Today's Gorge Wind – these are ranges for the average speed, not a predicted wind range. =)

Your favorite beach
Dawn
Patrol
9am-
11:30a
11:30a-
3pm
3pm-
dusk
Rooster's Rocks
you'd
look
awesome
naked
with
a rainbow
umbrella.
Steven's Locks
light
10-13
10-13
13-16
Hatchery (minus a few for Hood River)
5-10
10-13
gusty
17-21
gusty
17-21
Doug's, etc.
10-15
15-18
17-21
21-24
Rufus, etc.
10-15
15-18
17-21
21-24
Roosevelt, etc.
10-15
10-15
15-18
15-18
Gorge Wind
If you were out shredding at the Sandbar yesterday, Dylan got photos of you – he was standing by the blue flag. You can find the photos on Grant Myrdal's website – it might take a day or two for him to get them up. And Grant was out shooting photos at Rufus and Rowena yesterday afternoon. And, he put up some albums from Huckfest, so check out the huge air photos.
We got a little more wind yesterday than I thought we would. That was nice to see. Today should be a pretty similar day. Gradients to start the day are .04 (pdx-dls) and .06 (dls-psc). We'll see gusty, rainy, up-and-down 10-15 this morning in the western Gorge with 13-16 east of Lyle. As things dry out and high pressure starts building off the coast mid-afternoon, we'll see gusty 17-21 from Stevenson to Hood River and 21-24 from Lyle to Maryhill, with 15-18ish further east.
Monday looks like an all-around light wind day, with E 10-15 possible at Steven's Locks and Rooster's Rocks. It should be glassy near Hood River, a great day for tanning, waterskiing, SUPing, rowing, fishing, and all those other things people keep asking me about!
Tuesday sees the high pressure move east and a heat low in the Willamette Valley. That'll give us hot east wind at 26-30 at Steven's Locks and Rooster's Rocks. Wednesday starts off light, but a midday marine push cranks up the wind in the corridor, and Thursday looks like a very windy day, with dawn patrol likely.
Did you find that forecast useful?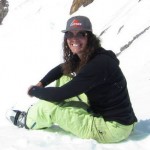 Click on Temira to donate.
Thank you!
Thank you for using this forecast. Please tell your friends. Think this service is awesome/useful/saves you gas money/makes your life more fun? make a donation by clicking on my photo. Is more fun worth $50/year? $20/year? More? Less? Donate what it's worth to you. A $12 minimum gets you on the email list (with occasional swag) for a year. Don't use Paypal? You can mail a check to Temira at PO Box 841 in Hood River, 97031. Thank you!
Advertising Worth Reading
Not today. No ad. I know. You're sad.
Gorge Weather
It's sprinkling at my house this morning, and there are sunbreaks. I've walked outside twice in hopes of seeing a rainbow, but I haven't had any luck yet. Soon, though. It's bound to happen today. I bet there are rainbows in Bingen and Mosier right now! We'll see temps in the upper 50's this morning and low 70's this afternoon with a 95% chance of rainbows this morning. Rain and rainbow chances will fade as the day goes on. The wind will pick up.
Tomorrow looks warm and sunny with light east wind. Temps will be in the mid-50's early and low 80's in the afternoon. No wind.
Tuesday looks sunny and hot, with temps in the upper 50's early and low 90's in the afternoon with light east wind in the central Gorge.
Please send your "rainbow of the day" photos to twomirrors@gmail.com.
Road and Mountain Biking
I have a couple dirt reports from yesterday: The 44 Road trails were perfect after all the rain. Post was perfect top to bottom. I suspect Post is a touch slick right now, as it rained last night and it's raining now, but I think it'll be pretty good again today after the sprinkles stop. Not sure where everyone was yesterday, but there were only 6 cars in the parking lot when I got there and 6 cars in the lot when I left 4 hours later. Maybe they were on the Whoopdee or at 44 Road?

The Clymb: free membership. Cheap gear.
Temira approves. Click to join.
River Levels
The White Salmon is at approximately 2.9′. The Klickitat is at 1390cfs. The John Day dam is putting out 245-262kcfs and The Dalles dam is reading 251kcfs. Columbia river temp is 62 degrees at The Dalles Dam.
Events – email me if I've missed any outdoor-related events
Windfest continues today, with demos, clinics, and lessons. And there's a swap meet at Luhr Jensen today from 7-1. I suspect you'll see rainbows if you go to the swap meet.
For events today, the Maryhill Festival of Speed continues, with the juniors' luge and streetluge and the open and women's class downhill skateboarding. If you'd rather particpate in sports than spectate, there's ping pong for $5 at the Hood River Armory from 3-6 today, there's pickup rugby at the Mosier School at 3pm today, and there's Mountain View's Alternative ride, leaving the shop in Hood River, heading to the Cider house in Mosier, and returning around dark. No spandex. No fancy shoes. No competition. Bring a helmet and lights.
Looking ahead to next weekend, Skibowl hosts the kids' Adventure Games on both Saturday and Sunday, and on Sunday, our local mountain bike race teams head to Bend for the next race in the Oregon Enduro series.
Finally, don't forget that you can watch all the world cup games at Skylight Theatre on the big screen, so if football is your thing, that's the place.
Have an awesome day today!
Temira