Random Morning Thoughts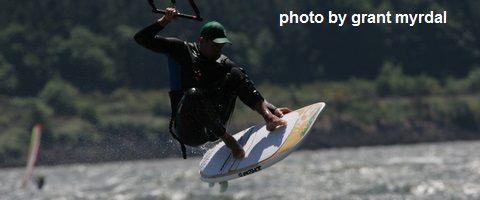 There are are so many things I wanted to talk about this morning, but the most appropriate has to be the incredible turnout at the Kleeway work party yesterday. We counted 131 signed waivers, and not everyone had to sign one, so we must have had close to 150 people. I don't know if folks were there because they loved Matt Klee, because they wanted to support Jen Klee, because they believe we need to separate uphill and downhill traffic on Seven Streams, or because they just like to give back to the trails they love. The reasons don't matter. What matters is that we live in an amazing community where people are so generous with their time that they're willing to give up half a weekend day to do hot, dirty, sweaty work.
The trail corridor is completely prepped for building from the bottom of Middle School (Family Man) to the intersection with Mobius (first horse bridge on Seven Streams). Not only that, but there's a new trail that will route you around the 26% grade corner at the top of Cardiac Hill, letting you rest, and giving your kids a safer way to go downhill. It took 450 man-hours to do this project. Imagine how long it would have taken the trail adopters without the help of the community…
I am so proud of our community. I am so touched by folks' generosity with their time. I so sad that Matt Klee is gone, but with the help of all of you, we'll build the Kleeway and remember him forever!

Thank you for using this forecast! Please donate to support it!
Thank you to everyone for using this forecast. Does it save you time, gas money, or help you find more wind, powder, or just plain fun stuff to do? Please consider making a donation to keep it going! Use it here for free or make a donation and get on the mailing list for wind for the summer and Mt. Hood snow in the winter. It's not $99/year. Not $50/year. No, just $12.34 or more gets you on the list for 12 months. Do it via PayPal/CC by clicking on my happy photo below. Don't PayPal? You can send a check to Temira @ PO Box 841 in Hood River. Thank you for your support, and thank you for trusting my forecast. You guys mean the world to me.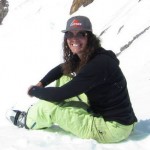 ---
Gorge Wind
Since I totally spaced on mentioning the closure of the Waterfront Park last week due to a high e. Coli reading, I'll now mention that the water has retested as "OK". All the other beaches are also testing OK. If you ever feel like looking at the results yourself, you can do so at Riverkeepers' swim guide.
Today's wind will start off light with a .05 gradient hiding behind the glassiness. Expect the wind to pick up to 13-16 by midday from Stevenson to Mosier, picking up to 15-18 from Stevenson to Doug's this afternoon. If you happen to be in the Seattle area today, Northwest Youth Kiteboarding has a kids
kiteboarding event at Jetty Island near Everett from 2pm to 8pm.
Monday starts off light and glassy, perfect for fishing and wakeboarding and SUPing (unless you're into downwind SUPing, in which case the weather will suck). Expect light wind for much of the day, picking up to 12-15 from Stevenson to Mosier late in the afternoon. The wind will pick up overnight, so don't leave your garbage cans out.
We move into NW flow in the passage of a Monday night weather system, meaning Tuesday is still looking like a ripping windy day. Expect Dawn Patrol Tuesday morning at 23-27+, with 26-30+ midday, strongest at Swell, then Doug's, then Rufus, and finally at Roosevelt late in the day. Wednesday and Thursday are also looking quite windy.
If you want photos from yesterday, Grant was shooting at the east Hatch, Hood River Sandbar, and at the King of the Hook Event.
Today's coast forecast (north/central/south): 10-15/20-25/25-30, W 6@11. Tomorrow: 10-15/15-20/20-25, W 5@9. Tuesday: light/15-20/30-40, NW 8@9.

Today's Gorge Wind – these are ranges for the average speed, not a predicted wind range. =)

Your favorite beach
Dawn
Patrol
9am-
11:30a
11:30a-
3pm
3pm-
dusk
Rooster's Rocks
It's at
the east
end of
the park.
Steven's Locks
light
light
13-16
15-18
Hatchery/White Salmon Sandbar (minus a few for Hood River)
light
light
13-16
15-18
Doug's, etc.
light
light
10-13
15-18
Rufus, etc.
light
light
10-13
or less
10-13
or less
Roosevelt, etc.
light
light
light
light
Temira's sail: 35-40: 2.9 / 30-35: 3.2 / 26-30: 3.5
23-26: 4.0 / 20-23: 4.5 less than 20: something bigger!
Tonia's kite: 35-40: 4m / 30-35: 4-6m / 26-30: 5-7m
23-26: 7-9m / 20-23: 8-10 / 15-20: 10-12 / 10-15: 13-15.
Advertising Worth Reading
Camp 1805 Distillery on the Hood River Waterfront

Here's a sad story: In 1805, Lewis and Clark were camping in Gorge. Unfortunately they'd run out of whiskey upriver, and hadn't had a drop in months. Well, that won't happen again. The Gorge has a distillery now: Camp 1805, on the waterfront. Camp 1805 makes Whiskey, Rum and Vodka on site in a handmade copper still. Enjoy handcrafted cocktails in a laid back setting (no minors please) and watch the whiskey and rum flow from the still. Bottle sales on site too. Food coming soon. Let no flask go unfilled, let no life go timidly by. Camp 1805.
Gorge Weather
It's a lovely morning here in the Gorge: cool temps and not a cloud in the sky. We may see a few convective clouds later on as an offshore low fires off a bit of convection over the Cascades. That gives us a 90% chance of a colorful sunset. Temps will be in the mid-60's this morning and the mid 80's this afternoon.
We'll likely start with a colorful sunrise tomorrow and end with a colorful sunset. Temps will be in the low 60's early and low 90's in the afternoon. Tuesday looks cooler, with marine clouds pushing into the western Gorge. Temps will be in the low 60's early and upper 70's to low 80's in the afternoon.

Steve D's White Sprinter Van at the Kleeway Work Party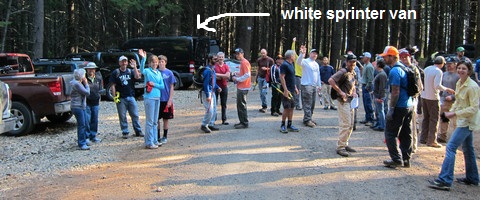 Road and Mountain Biking
I got a note yesterday from Kosmo saying that there's no tack alert for the 44 Road right now (it's still dry up there), but the dirt is great on both Falls Creek and Lewis River. If you like road biking, this morning will have light wind and nice cool weather. And tomorrow looks like a nice light wind day for a long ride. Get out early to avoid the heat.


The Clymb: free membership. Cheap gear.
Temira approves. Click to join.
River Levels / Cheezburger update
The John Day Dam is reading 106-113kcfs. The Dalles Dam is putting out 111kcfs. The White Salmon is around 2′. If you plan on running the White Salmon yourself, remember that there is a riverwide log about 150 yards below Cave Wave. The Columbia River is 72 degrees.
Events – email me if I've missed any outdoor-related events
In events today, Yoga Samadhi in White Salmon has free community yoga every Sunday morning at 9am. There's usually ping pong at the Hood River armory on Sunday afternoon too, but it's canceled this week. There's pickup touch rugby in Mosier at 3pm today, and there's a mellow bike ride that leaves Mountain View Cycles for Mosier at 5:30 today.
Have an awesome day today!
Temira