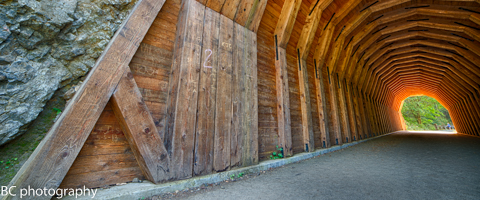 The next three days look sunny and clear on Mt. Hood, with various temps and various winds and various humidities. But there's no snow in the long range forecast, and there's just a slight chance of a few sprinkles in the medium range forecast. Whatever evil spirits have stopped the snow from coming to the PNW this winter continue to exert their dominance over our ski season. Continued below the chart…
Mt. Hood Snow Forecast – 5000′

4a-8a
8a-12p
12p-4p
4p-8p
8p-4a
Today
8000–>7500'
Tomorrow
8000—>10,000'
The day after
11,000'
Expect a sunny day on Mt. Hood today. The free air freezing level (FAF) will be 9000′. 5000′ temps will max out around 40 degrees. Wind will be N 15-20 early becoming NW 15 in the afternoon.
Tomorrow sees the FAF around 10,000-11,000′ all day. 5000′ temps will max out in the upper 30's. Wind will be N 15-20. Tuesday sees the FAF around 12,000′. 5000′ temps will max out in the upper 40's, and the relative humidity will be super low. Wind will be N 15 early becoming light and variable in the afternoon. There's a chance of a few sprinkles late Tuesday night or early Wednesday morning. After that, high pressure rebuilds.

Thank you for using this forecast!
Click on my photo to support it with a donation.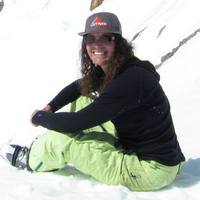 Thank you for using this forecast. Does it save you time, gas money, or help you find more wind, powder, or just plain fun stuff to do? Please make a donation to keep it going! Use it here for free or get on the mailing list for wind for the summer and Mt. Hood snow in the winter. Just click on my photo to donate. The email isn't $99/year. Not $50/year. No, just $12.34 or more gets you on the list for 12 months, and sometimes there are cool prizes. Donate via PayPal/CC by clicking on my happy photo below. Don't PayPal? You can send a check to Temira @ PO Box 841 in Hood River. Thank you for your support, and thank you for trusting my forecast. You guys mean the world to me.
---
Gorge Wind
There's not much going on in easterly land yet this morning, but the Windiest Winter Ever will continue today. Expect easterlies at 25-30 at Rooster by midday and 15-20 at Steven's Locks. Easterlies pick up to 40-50 at Rooster tomorrow morning and fade to 30-40 in the afternoon. Another round of E 40-50 strikes Rooster on Tuesday. Wednesday looks interesting. If the forecast holds, we'll see west wind at 25-29 from Swell out to Maryhill. Let's all keep an eye on that, because yesterday's W 13-16 seemed quite popular with the kite crowd. Maybe Wednesday will also be good for both the kiters and windsurfers…

Random Morning Thoughts
I worked 12 hours each of the last couple of days, and I was up at 4am today working again. I finish around 8am today, and then I'm headed to Vancouver to do an all-day psychodrama workshop. I'm kinda irritated that I made this plan – it's going to be a beautiful, sunny day, and there's nothing I'd like more than to spend the entire day on my bike. But I'm curious, and curiosity is a strong emotion.
Thinking about that got me thinking about what motivates me and what motivates all of you. I used to be motivated by the pursuit of fun. And joy. And pain avoidance. And company. And lots of other things. But my number one driving force now is curiosity. What about you? Why do you do the things you do? For security? For recognition? For fun? Out of compassion? Curiosity.
I'm kinda hoping that understanding my motivation and realizing that I'm fulfilling a deep need to satisfy my curiosity will help me be less frustrated about being locked inside on a sunny, warm day. My larger point is that if we're aware of our motivations, we can be more at ease with our choices and responsibilities. That said, I'm bringing my bike for lunch. Enjoy the beautiful, sunny day, people!

Gorge Weather Forecast
It's clear out there this morning, meaning we're going to see a beautiful, sunny day. Temps will be in the upper 30's early and the upper 50's in the afternoon. Ditto for Monday. Ditto for Tuesday, but it'll probably be 3-5 degrees cooler. Wednesday looks partly cloudy, and then we go back to sunshine. No rain in the forecast. No snow. No freezing rain. No sleet, no hail, and no rainbows.

White Sprinter Van of the Day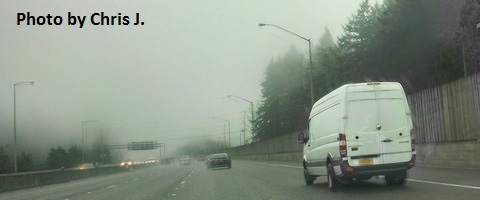 Road and Mountain Biking
The dirt right now is nothing short of epic. If you like to mountain bike, you should be riding. Anywhere. Including Post, which is epic too. The road biking is also epic right now. In the latest "WTF is wrong with winter" report, Lake Branch Road (the back way to Lost Lake) is open with one large tree down and quite a bit of debris on the road. It is, in other words, rideable. That means that today, February 15th, you could potentially go ride 3 Summits. The Forest Loop above Trout Lake (23-88-90) is not open due to icy areas on the 88 road.


The Clymb: free membership. Cheap gear.
Temira approves. Click to join.
Upcoming Events
It is Sunday today, and it is yet another day of sunshine, perfect dirt, dry pavement, and runnable rivers here in the Gorge. Coming up this afternoon, there's ping pong at 3pm at the Hood River armory, there's pickup touch rugby at the Mosier School at 3pm, and there a community yoga class (free or by donation) at Root Down in Hood River at 6pm.
Tomorrow is Monday. There's Aikido at Trinity in Hood River at 5:30pm. There's community yoga at 6pm at the Mt. Hood Town Hall, and there's community yoga at 6:30pm at Yoga Samadhi in White Salmon.
Coming up next Friday, it's the annual bacon festival, the Aporkopalypse, a fundraiser for Helping Hands, our local women's shelter and domestic violence support services. Come eat bacon. Lots of bacon. It'll be a fun night. $20 gets you in. Next Friday is also the Lumberyard (Portland) fundraiser for the HRATS.
Have an awesome day today!
Temira