Random Morning Thoughts
A big shoutout today to everyone participating in Kiteboarding for Cancer. And a big shoutout to everyone volunteering at KB4C. I saw so many familiar faces down there in volunteer positions. You people are awesome! And for those of you who didn't stop by yesterday, do stop by today. This is no little event – there's a lot of stuff going on down there, and there's great energy. If that's not enough incentive, the Ben & Jerry's not-Sprinter Van was down there yesterday giving away free cups of ice cream.

Do you find this forecast useful? Hooray! It's pledge drive month!
Thanks for coming here for your forecast. It's time for the annual pledge drive! "WHAT?", you say, "I thought this was free!" It is, but it takes lots of time. It's my job, and you're my employers! Here's the deal: Every day someone has to pledge. If not, no website forecast the next day: only the people on the email list get their forecast. Want on that list? Make a donation. Do I save you gas? Find you more fun? Entertain you? The email list is not $99/year. Not $50/year. No, just $12.34 or more gets you on the list for the next year. Anything over the minimum feeds my coffee and bicycle addictions and makes me feel loved, and god knows we all need to feel loved. Do it via PayPal/CC by clicking on my photo. And thank you so much for your support. Don't PayPal? You can send a check to PO Box 841 in Hood River. Thank you for your support. It means the world to me.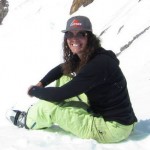 Tomorrow's forecast status:

Thank you Stacy L. for tomorrow's forecast.
And thank you all for using this forecast!
Today's Gorge Wind – these are ranges for the average speed, not a predicted wind range. =)

Your favorite beach
Dawn
Patrol
9am-
11:30a
11:30a-
3pm
3pm-
dusk
Rooster's Rocks
lightning
and
beaches:
bad
combo.
Steven's Locks
light
8-11
15-18
20-24/
lightning
Hatchery/White Salmon Sandbar (minus a few for Hood River)
light
8-11
15-18
20-24/
lightning
Doug's, etc.
light
8-11
15-18
20-24/
lightning
Rufus, etc.
light
light
10-13
lightning
Roosevelt, etc.
light
light
10-13
lightning
Gorge Wind
The weather gods smiled upon Kiteboarding for Cancer (that's what happens when you do good deeds), and they got the derby race off yesterday. We're starting with light to glassy conditions this morning, but that glassy water belies a .05 gradient. Expect the wind to slowly pick up to 8-12 this morning. Things are going to get weird this afternoon as the thunderstorm potential increases. Models predict 15-18 by 2pm and 17-21 after that, but who know what will really happen if severe thunderstorms really happen today.
Tomorrow may start off with thunderstorms, but as the atmosphere settles down, the wind will settle into a groove. Expect 17-21 through the entire Gorge early, backing off out east and picking up to 20-23 midday from Stevenson to Rufus, and picking up to 23-26 from Stevenson to Rufus after 2pm.
A high pressure ridge builds on Tuesday, giving us light and possibly glassy conditions to start, with the wind picking up to just 10-13 by 5pm.
Looks like the strong wind will be back by Wednesday afternoon. Thursday looks like a nuker. Figures. I actually have to work for most of Thursday!
Dang. I forgot to do the coast forecast on the email. Okay… light wind today. W 3@12seconds. North/Central/South for the next two days. 15-20/20-25/30 on Monday with W 3@15. 20/25-30/not quite sure and W 5@7 on Tuesday.


Advertising Worth Reading
Big Winds' Women's Clinics and Ladies Night

Big Winds offers windsurfing lessons, clinics and camps for all levels and ages. WOMEN, here's your chance to take it to the next level with Big Winds two-day Women's Clinics, with the awesome instructor Heidi Chappel. July 12-13 or August 2-3, meet at the shop and caravan to the ideal sailing spot that day. For more info, visit the website. Register by phoning 888-509-4210 or email rentals@bigwinds.com. Don't forget that Tuesday is ladies night at Big Winds, with swag and raffles and snacks.
Gorge Weather
Screw the wind. Screw the biking. Screw all the other forecasting stuff, because the money's in the plain-old-weather forecast today. The sky looks rather innocuous this morning, but the atmosphere is quite unstable, and models are predicting lifted indices of -4 to -6 degrees this afternoon. I know that means nothing to you. It meant nothing to me either, so I did some research. Severe thunderstorms, the type that spawn tornadoes (I almost wrote "tomatoes", because I found my first ripe ones in my garden last night), almost always occur with LI's of -5 or higher.
So, this is no joke this afternoon. Expect thunderstorms. Big, possibly scary thunderstorms. Temps will be in the mid 60's this morning and low 90's this afternoon with very muggy conditions. Cross your fingers, because these are the conditions that 1) start forest fires and 2) create incredible sunsets. Sunset is 8:50ish.
Thunderstorms will likely continue tonight, fading tomorrow morning as the atmosphere stabilizes. Expect a spectacular sunrise on Monday. 5:25am, folks. Temps tomorrow will be in the upper 60's early and low 90's in the afternoon with high humidity.
Tuesday looks hotter: temps in the upper 60's early and mid 90's in the afternoon.
Road and Mountain Biking
Remember that tonight is the "Alternative Ride" from Mountain View Cycles to Mosier at 5:30. If you're doing that ride, bring chalk for the "Before I die" chalkboard at the Mosier School. In other bike news, today is NOT the day to be in the mountains in the afternoon. I am not kidding. Although it's entirely possible we won't see thunderstorms, LI's of -4 to -6 indicated the possibility of severe thunderstorms this afternoon. But you could have a nice road ride today. =)

The Clymb: free membership. Cheap gear.
Temira approves. Click to join.
River Levels / Cheezburger update
The White Salmon is at 2.5′, and Cheezburger was not in either of the pods that went by me while I was kayaking the Lower last night. The Klickitat is at 1060cfs. The John Day dam is putting out 190ishkcfs and The Dalles dam is reading 203kcfs. Columbia river temp is 66 degrees at The Dalles Dam.
Events – email me if I've missed any outdoor-related events
Because I like reading Stu's blog, and because it's nice to link to other local bloggers, here's another story about Margie's Pot Shop. And yes, I'd still pee clean if you tested me today!
Kiteboarding for Cancer and the Lasers Masters North American Championships continue today, the first in Hood River and the second in Cascade Locks. Skibowl has day two of the uphill-downhill race. There's free community yoga at 9am at Yoga Samadhi in White Salmon. Coming up this afternoon, there's Ping Pong at the Hood River Armory at 3pm, Pickup Rugby at 3pm at the Mosier School (bring chalk to write on the board), and the Alternative Ride from Hood River to Mosier at 5:30.
Looking ahead a week, next Saturday is the Wild Woman Marathon, offroad, for solo runners or teams. Also next Saturday, Cold Creek trail hosts an Enduro race, and there's a 3k/5k/10k race in The Dalles benefiting Wonderworks childrens museum.
If you like rodeo (and who the hell doesn't like cowboys and cowgirls in Wranglers?), the Ft. Dalles Pro Rodeo is next Thursday through Saturday.
Have an awesome day today!
Temira