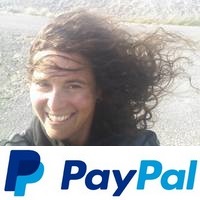 Thank you for using this forecast. I offer it freely so you can have more fun and plan your life. It does take significant time and energy to produce. If you find yourself using it often, or if you feel your life is more awesome because of my work, please make a donation. You can get this forecast via email by donation. The email subscription isn't $99/year. Not $50/year. Donating $12.34 or more gets you on the list for 12 months. Thank you for your support and thank you for trusting my forecast.
Click here to donate using a credit card.
Click here to donate via PayPal.
Venmo: @theGorgeismyGym
Snail Mail: PO Box 841, Hood River, Oregon 97031
Get the email version free through the end of September – try it out! Click here.

Today's Gorge Wind – these are ranges for the average speed, not a predicted wind range. =)

Your favorite beach
Dawn
Patrol
9am-
11:30a
11:30a-
3pm
3pm-
dusk
Rooster Rock
wet
buns
umbrellas
funs
Steven's Locks
10-13
10-13
G13-16
8-11
Swell-Hood River
10-13
10-13
G13-16
8-11
Doug's, Lyle, Rowena
5-10
5-10
G18-22
G10-13
Rufus, etc.
5-10
10-13
G18-22
G18-22
Roosevelt & Arlington
5-10
10-13
G18-22
G18-22
Gorge Wind Forecast


"Active" weather continues for the next week as Autumn arrives just in time for the autumnal equinox. Along with the varied and "weathery" weather, we'll have a series of days with moderate to gusty westerlies. For Sunday, a cold front moves in this afternoon. Westerlies will be all over the map early as gradients sit at just .02 and .03. Inconsistent 5-15 starts the day. As the front moves closer mid morning, the wind picks up to gusty 13-16 through the whole Gorge. When rain arrives in the west, the wind will drop below 10mph. East of The Dalles, the wind will rise to gusty 18-22 this afternoon. River flow is 79,400cfs and temp is 66 degrees.
Monday sees today's front exit to the east with high pressure offshore. With all the dynamics around, the wind will still be gusty. Expect 18-22 early (and chilly!) from Viento to Moiser with 13-16 east and west of there. By late morning, the wind picks up to 23-26 from Stevenson to The Dalles with 12-15 east of The Dalles.
Another weak system moves through Monday night into Tuesday. Morning wind on Tuesday will be 12-15ish everywhere. Afternoon wind builds to 23-26 from Viento to The Dalles with 13-16 east and west of there. Predicting any farther out is complicated by a strong cold front modeled for Wednesday evening followed by showery and downright chilly weather for the weekend.
COAST, JONES, SAUVIE'S: Coast (north/central/south, wind N unless otherwise specified – swell forecast courtesy of National Weather Service). Sunday" NW15-20/NW15-20/LTN, NW swell 5′ at 12 building to W 8′ at 11 seconds. Monday: LTW/NW5-10/N25-30+, W 6′ @ 9. Tuesday: W5-10/LTNW/N25-30+, W 8′ @ 11. Jones Sunday: 10-13. Monday: LTW. Tuesday: LTW. Sauvie's Sunday-Tuesday: nope.

Hood River Weather Forecast
Partly cloudy sky this morning gets cloudier and then gets rainy this afternoon. Temps will be int eh low 50's early and mid 60's later. Light west wind. 48% chance of rainbows. Monday starts with low clouds, gets sunny, and then ends with high clouds. Temps will be in the mid 40's early and near 70 later. Moderate westerlies. No rainbows. Tuesday looks cloudy early and partly cloudy later with scattered raindrops. Temps will be in the low 50's early and low 70's later. Moderate westerlies. No rainbows.

Looking for a complete Columbia Gorge forecast? Looking for more humor in your weather? Obscenities? You're looking for my TATAS: Temira's Awesome Travel Advisory Service on Facebook.

Road and Mountain Biking
Logging is finished on the Whoopdee trail. The southern 1/3 of the trail is gone, but you are welcome to go up there and ride and check it out. Ronnoc trail is still open and good to go, as is the climb out. Work parties coming soon. In other news… Tack alert for all trails! 130,140, Borderline, and the jump trails in the 150 area are closed for timber harvesting. Upper 8 Track is now closed due to logging. Motorized use is now permitted in Post (thanks, rain!), east side and Middle Mountain.
All other trails are open. Apparently Boulder Lakes is quite overgrown. If you're riding Underwood, please do not park at the trailhead as per request by SDS. Continue past the trailhead 0.5 miles or so to the new parking area. The cows are off Hospital Hill, which means your dog can come along.

Upcoming Events
Events today start off with a fundraiser fun run for the Hood River Valley High School cross-country team. Meet at Kickstand Coffee at 8am dressed for a jog and with some cash to support teen sports. Yoga Samadhi has a $5 yoga class this morning at 9am, and the White Salmon Grange has the Pacific Hermitage Pah Bah and Potluck starting at 10:30.
Looking at next week, Columbia Gorge Wind and Water Association has their awards party on Friday night and the final windsports swap meet of the Season on Saturday morning at the Luhr Jensen Beach. Next Sunday is the PorchFest and bike parade on the Heights in Hood River.

White Sprinter Van of the Week!


Click here for the White Sprinter Van map of the world!!!

Random Morning Thoughts: on vacation.
Click here for the full events calendar.
Have an awesome day today!
Temira