The best snow forecast for Mt. Hood. The best wind forecast for the Gorge.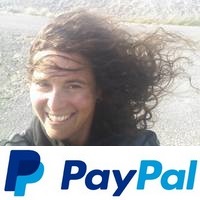 Thank you for using this forecast. Like it? Find it useful? Support it (and me!) by sending some cash my way. What's it cost to support me and get the email version? Not $99 a year. Nope. Not $49. Just $19.99 or more gets you a year. People are added to this list on Thursday and Sunday. My day job is crisis mental health, and I don't have time on other days. Thanks for your patience! Click below to contribute. Thank you!!
| | |
| --- | --- |
| | |
| | Auto-renewing subscription. Easy. Awesome. Set and forget! |
Thank you for contributing and keeping this forecast going! Not ready to subscribe?
No problem – please share this forecast with all your friends too! I appreciate your support!
The Forecast
Mt. Hood Snow Forecast – 5000′

4a-8a
8a-12p
12p-4p
4p-8p
8p-4a
Sunday
0′
Monday
0′
Tuesday
0′->5000′
Mt. Hood Snow Forecast
It's Sunday morning, and east wind is blasting the slopes to start the day. The wind will slowly fade, but definitely not die off completely. A much calmer, still sunny day is forecast on Monday followed by high clouds and near-freezing temps through Thursday. Our next snowstorm is forecast for Thursday night; models currently call for about half a foot of new snow.
Sunday starts off windy enough to shut down lifts. All lifts are currently on standby at Timberline (6:55am). About half the lifts at Meadows are on standby as of the time of this report. Fun fact: the wind gusted to 94mph at the top of Cascade last night and was gusting to 60+ at the top of Mt. Hood Express as I was writing this. The wind slowly fades today going from E 40+ this morning to E 30+ this afternoon to E 10-15 overnight. Sunshine sticks around all day. Temps will be in the single digits all day with wind chill readings below zero. Bundle up to avoid frostbite.
Sunshine and calmer weather is planned all day Monday. The free air freezing level will be 0′ all day with temps in the low teens early (or less) and upper 20's later. Wind: E 10-15 in the morning, W 10 in the afternoon, and W 20 overnight.
Tuesday will be high overcast with a period of sun likely mid-morning. The free air freezing level will be 0′ in the morning with temps in the upper 20's, and the free air freezing level will rise to 5000′ in the evening. Wind: W 20 in the morning, W 15 in the afternoon, and WSW 10 overnight. Wednesday looks just a touch warmer with temps in the upper 20's to low 30's and light SW wind. Cloudy weather Thursday morning gives way to up to half a foot of snow overnight. The snow level will be around 2000′. Models hint at continued snow through Friday, but there's quite a bit of model spread through the weekend. Stay warm today!
FORECAST SPONSORED BY / AWESOME COMPANIES TO SUPPORT
Gorge Wind Forecast
It's Sunday morning, and we start with an east gradient of 0.11. While the wind isn't nuking down here, it's nuking up in the mountains! Rooster starts in the low 20's and rises to 30-40mph this afternoon. Stevenson starts at 15-20ish and rises to 20-25. River flow reading are 102-129kcfs, river temp is 40F, and high temp forecast is 31F. Monday starts with 35-40 at Rooster and 20-25 at Stevenson. The wind drops to 20-25 at Rooster and 15-20 at Stevenson. High temp: 31F under sunny sky. Tuesday brings light westerlies, perhaps 10-13, west of Swell. East of there: light easterlies. High temp: 38F.
Jones, Sauvie Island, Coast – Done for the Season
Hood River Weather Forecast
Clear, cold weather is the plan today. Temps will be in the low 20's early and low 30's later. Easterlies. No rainbows. Monday will be sunny and dry. Temps start in the mid teens and rise to the low 30's. Easterlies. No rainbows. Tuesday will be high overcast. Temps start in the low 20's and rise to the upper 30's. Calm wind. No rainbows.
Looking for a complete Columbia Gorge forecast? Looking for more humor in your weather? Obscenities? You're looking for my TATAS: Temira's Awesome Travel Advisory Service on Facebook.
Local-ish Events

Please let me know of outdoor-related local-ish events. If you don't tell me, I don't know!
There's a giant, all-hands-on-deck HRATS Family Man cleanup happening on Feb 4th. Please bring wheelbarrows and snacks. Regular weekly events: Ferment's Tuesday night 4-mile walk/run is at 6pm. At 7:15am on Wednesdays, there's a run from the White Salmon Bakery. At 7am on Friday morning, there's a run from Pine Street Bakery. On Friday's at 2:30pm, there's a free meditation and stretching class (brand new) at Yoga Samadhi. There's a weekly group paddle to the Event Site on Sunday at 11 am followed by a free pint at the fire pit at Ferment. That's the "Paddle n' Pint". Also: Wednesday Paddle Sprints at the Event Site at Noon. The sprint course is 2 two laps around the sailing buoy near Wells Island and back – 3.5 miles.
Cycling
Be thoughtful about your riding choices as we enter this dry period. If it was below freezing the night before your ride, don't ride trails that are exposed to the open air. Those trails will have freeze-thaw conditions, and you'll do major damage. Consider gravel riding! If you're parking at Post Canyon, you will need a parking pass. Those can be purchased at many local shops or online.
Sprinter Van of the Week!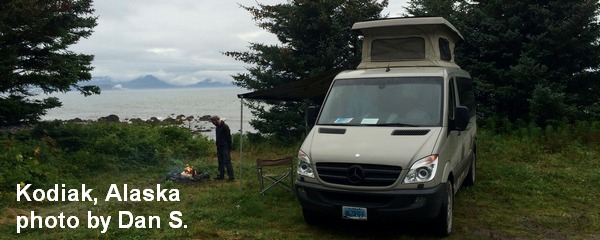 Click here for the Sprinter Van map of the world!!!
Have an awesome day!