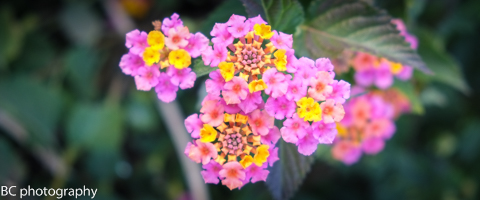 Forecasting gets tricky this time of year when the weather systems get less powerful and more showery in nature. Models tend to overpredict precipitation amounts for Mt. Hood in the spring, and that frustrates me. I like the precise and accurate nature of winter forecasting. The uncertainty of spring leaves me wishing I could do a better job for you folks.
Mt. Hood Snow Forecast – 5000′

4a-8a
8a-12p
12p-4p
4p-8p
8p-4a
Today
3000'–>4000'
Tomorrow
2000'–>5500'
The day after
2500'–>4000'
Anyway, expect increasing clouds today and intermittent light snow flurries. The snow level today will be 3000′ early and 4000′ in the afternoon. The GFS claims we'll see anything from .1" water value (WV) to .3" WV before 5pm today. I suspect we'll see less than 1" of snow. Then the models predict another .1-.2" WV tonight. Betcha we see less than 1" out of that too. Wind today will be N/NE 10-15 all day.
Tomorrow looks pretty similar, with cloudy sky and intermittent flurries and or rain showers mid-afternoon. The snow level will be 2000′ early and 5500′ in the afternoon, falling to 2500′ overnight. We'll see very light snowfall or possibly sprinkles during the day, followed by .1" WV overnight, for up to 1" of new snow. Wind will be W 10-15 early and S 10-15 in the afternoon.
Models are all whackadoo on precip amounts Tuesday as we sit in somewhat unstable air from a passing low pressure system. The snow level will be 2500′ early and 4000′ in the afternoon. Right now, models are saying .2"+ WV during the day, for 1-3" of snow, followed by .4-.6" WV overnight (I'm not buying it) for 3-5" of new. Hmph. I'll believe that when I see it. But I do think we'll see SOME new snow Tuesday night. Wind Tuesday will be S 20 early and light n' variable in the afternoon. As of right now, Wednesday looks partly cloudy.

Donate and keep the forecast going!
(contribute to Temira's grad school, bike repair and coffee fund)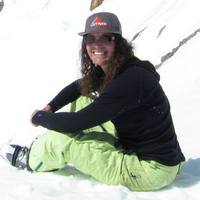 Thank you for using this forecast. Does it save you time, gas money, or help you have more fun in your life? Make a donation! Get your forecast here for free or donate and get on the mailing list for year-round wind forecasts and ski season snow forecasts. Just click on my photo to donate via PayPal or credit card. The email isn't $99/year. Not $50/year. No, just $12.34 or more gets you on the list for 12 months, and sometimes there are cool prizes. Don't PayPal? Send a check to Temira @ PO Box 841 in Hood River. Thank you for your support, and thank you for trusting my forecast.
---
Gorge Wind
There's just a light and variable (LTV) breeze through the Gorge this morning, and the wind won't change from that today. Tomorrow brings W 5-10 all day. Tuesday starts off LTV. A weather system moving through late in the day will give us a short-lived, very gusty, and unreliable burst of westerlies in the low to mid 20's. Next chance for a better windsport setup will be on Wednesday. As of right now, it looks like a central Gorge 25-29mph day, but it's still a long ways out. Let's just keep an eye on it, okay?

Random Morning Thoughts
I just finished reading the article in the Hood River News on the early blossom season. That reminds me to tell you that NOW is the time to be riding road bikes in the Hood River Valley. It's a sea of white out there, and totally and completely mind-blowing. And beautiful. And awe-inspiring.
Beauty and awe are things we need in our lives. Sure, we need food and shelter and community and companionship, but we also have higher needs. I'm gonna suggest that you get out in the valley and take a look before the blossoms are gone and fulfill those needs. Plus, if you do it on a bicycle, you'll have even more fun!

Gorge Weather Forecast
I'm so tired this morning that I almost guessed on the sky coverage. I almost stayed sitting on my butt and typed "it's partly cloudy" and left it at that. But you know what happens when you assume? You make an ass out of you and me. So I'm going to look outside. Hang on. Well, I'm happy to report that it's partly cloudy. High clouds, to be exact. Expect an increasingly cloudy day today with a very slight chance of sprinkles, increasing to a chance in the afternoon and overnight. Temps will be in the mid 30's early and the mid 50's this afternoon. Light wind. 5% chance of rainbows.
Tomorrow looks similar: high clouds with very slight chances of sprinkles, becoming slightly less slight in the afternoon. Temps will be in the upper 30's early and the upper 50's in the afternoon. Light wind. 2% chance of rainbows.
Tuesday looks cloudy with intermittent light sprinkles. Temps will be in the low 40's early and the low 60's in the afternoon. Light wind early, windier late, and a 42% chance of rainbows.

White Sprinter Van of the Day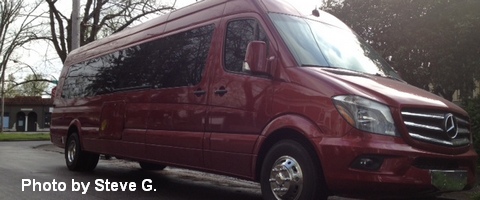 Road and Mountain Biking
I didn't get a report from Post from yesterday, but it has to be drying out, right? Right? Anyway, it should be a good day everywhere for riding. If you want to road ride, today also looks fabulous, with light wind. Watch the radar, though, because there's a decent chance of sprinkles.


The Clymb: free membership. Cheap gear.
Temira approves. Click to join.
Upcoming Events
Coming up today, there's community yoga at Yoga Samadhi at 9am. There's ping pong at the Hood River armory at 3pm, there's pickup touch rugby at the Mosier School at 3pm, and there's community yoga at Root Down at 6pm. If you'd like to get a little more spiritual, there's lovingkindness meditation at Trinity in Hood River at 6pm tonight.
Coming up tomorrow, there's Tai Chi at the Mt. Hood Town Hall at 1pm. There's Aikido at Trinity at 5:30pm, there's community yoga at the Mt. Hood Town Hall at 6, and there's community yoga at Yoga Samadhi at 6:30.
Have an awesome day today!
Temira