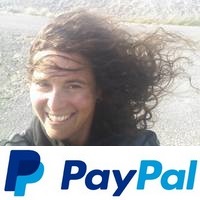 Thank you for using this forecast. Like it? Find it useful? Support it (and me!) by sending some cash my way. Why? It takes me an hour or two each morning to produce this, and it makes your life better, safer, and more fun. That's worth something! You can get the email version sent to you. Not $99 a year. Nope. Not $49. Just $12.34 or more gets you a subscription. Click below to give financial support. Thank you!!
Credit card payments click here – – – – – – – – – Click here to use your PayPal
Venmo: @theGorgeismyGym
Snail Mail: PO Box 841, Hood River, Oregon 97031
(note: I am not a non-profit entity. The only way to accept credit cards with a user-defined amount is to use the 'donate' button. Thanks for understanding!)

Auto-renewing subscription. New! Awesome!
The Forecast
Mt. Hood Snow Forecast – 5000′

4a-8a
8a-12p
12p-4p
4p-8p
8p-4a
Sunday
2000′-500′
Monday
500′->0′
Tuesday
0′
Mt. Hood Weather Forecast
Heavy snowfall continues for the next 24 hours on Mt. Hood before tapering off for a couple days and likely returning at the end of next week. Details aren't clear yet, but some sort of atmospheric river, possibility a Pineapple Express, is likely for some area of the west coast next weekend.
For Sunday, expect another day of epic storm skiing with the potential for another resort shutdown this afternoon. The snow level will be 2000′ early, 1500′ around noon, and will drop to 500-1000′ tonight. Daytime accumulation will be 1.4" water value (WV), for 12-16" of new snow. . Another 0.6" WV falls overnight in cold temps, for 6-8" of fluffy powder that gets destroyed by the wind. Expect W 40 early, W 50 mid-morning, WNW 50 (bye, lifts?) early afternoon, and W 60 mid-afternoon, definitely affecting lift operations. Not sure about a complete shutdown; that's more likely with a NW forecast. Anyway, wind turns to NW 50 in the evening (bye, lifts!) and W 50 after midnight.
Monday sees light snowfall during the day which, depending on the path of an incoming low, will likely taper off in the evening. Cold air pours in from the NE, dropping temps into the teens on the mountain. The snow level will be 1000′ early and will drop to 0′ in the evening, all across the land. About 0.3" WV falls during the day, for 3-4" of fluffy powder. Another inch or two falls overnight. Wind will be W 50 early, slowly fading to WSW 25 int eh afternoon and W 25-30 overnight.
Light snowfall continues on Tuesday with the snow level at 0′. Just a couple inches of snow falls in that 24 hour period. Wind will be W 25 early, NW 15 in the afternoon, and will turn to SW 10 after midnight as the next system approaches. Additional snowfall is forecast with SW wind Wednesday night into Thursday, after which models are hinting at some sort of atmospheric river with marginal temps at resort elevations. Models are not clear on the target of this river, nor are they clear on temps. So, we'll just have to wait and see as we get closer. Happy riding!
Gorge Wind Forecast
Yesterday came through with a nuking 40+mph day at Arlington. Today will also be a solid day to get on the river. Do it with a partner – river temp is 41 degrees. The day starts with light west wind. As a low pressure system moves eastward across the Canada border and offshore high pressure builds, westerlies pick up to gusty 20-30 in the west and 30-35+ east of The Dalles. Arlington and Threemile will be your best bets again today. Monday starts with gusty 20-26 from Stevenson to Biggs. The wind fades during the day and turns light easterly in the afternoon or evening. Tuesday starts with E 15-20 and picks up to E 35-40 near Rooster and Stevenson.
COAST, JONES, SAUVIE'S: Detailed forecast is on winter break.
Hood River Weather Forecast
Rainy, windy weather continues today. Temps will be in the upper 30's early and low 40's later. Strong west wind. 99.99% chance of rainbows. Monday looks sprinkly early, dry midday, and mixed precip overnight, switching to snow. Temps will be right around freezing early, will rise to the mid 30's, and drop into the 20's overnight. 1/2" to 2" snow. Moderate westerlies early, Light easterlies in the evening. 99% chance of rainbows. Tuesday brings snow flurries. Temps will be in the mid 20's early and low 30's later. East wind. No rainbows.
Looking for a complete Columbia Gorge forecast? Looking for more humor in your weather? Obscenities? You're looking for my TATAS: Temira's Awesome Travel Advisory Service on Facebook.
Road and Mountain Biking
It's very wet on the trails. Very muddy. Please do not ride them, or you will damage them. Thank you for protecting these valuable, volunteer-maintained resources!
Upcoming Events
The Hood River Zen meditation group meets from 3-5pm today at Hood River Foundation for Vibrant Living. There's an ice cream social at the Rockford Grange from 4:30 to 6:30 today. Indoor Ultimate ($5) is at the Hood River Middle School gym from 5pm to 7pm.
White Sprinter Van of the Week!
Click here for the White Sprinter Van map of the world!!!
Random Morning Thoughts: on vacation.
Click here for the full events calendar.
Have an awesome day today!
Temira