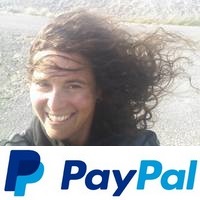 Thank you for using this forecast. I offer it freely so you can have more fun and plan your life. It does take significant time and energy to produce. If you find yourself using it often, or if you feel your life is more awesome because of my work, please make a donation. You can get this forecast via email by donation. The email subscription isn't $99/year. Not $50/year. Donating $12.34 or more gets you on the list for 12 months. Thank you for your support and thank you for trusting my forecast.
Click here to donate using a credit card.
Click here to donate via PayPal.
Venmo: @theGorgeismyGym
Snail Mail: PO Box 841, Hood River, Oregon 97031
Get the email version free through the end of August – try it out! Click here.

Today's Gorge Wind – these are ranges for the average speed, not a predicted wind range. =)

Your favorite beach
Dawn
Patrol
9am-
11:30a
11:30a-
3pm
3pm-
dusk
Rooster Rock
sunny
bunnies
tanning
buns
Steven's Locks
5-10
10-15
15-18
22-25
Swell-Hood River
20-23
20-23
25-28
22-25
Doug's, Lyle, Rowena
10-13
20-23
25-28
25-28
Rufus, etc.
10-13
10-13
10-13
10-13
Roosevelt & Arlington
10-13
10-13
10-13
10-13
Gorge Wind Forecast

Today's A Models really pulled some major changes in the 12 hours preceding the start of the weekend. Even so, we've still ended up with wind. After today, westerlies back off a few notches as high pressure builds in from the east and south.
For Sunday, we have a solid setup for a relatively steady day on the river. Offshore high pressure combines with inland low pressure for moderate to strong westerlies centered on the Corridor. Early gradients were .08 and .01. Listen to them, and stay close to "home". Morning westerlies are right in line with gradients: 20-23 from Viento to Mosier with 5-10 near cloudy Stevenson and 10-13 farther east. As desert heating outpaces the metro area, westerlies slowly build to 25-28 this afternoon from Viento to The Dalles with 22-25 near Stevenson and 10-13 east of The Dalles. River flow is 111kcfs.
Offshore pressure readings decrease on Monday and inland pressure readings start to rise in the afternoon. This leads to decreasing westerlies. The day starts with 16-19 from Viento to Arlington. It looks like there will be a short-lived bump to 22-25 from The Dalles eastward, but don't buy into that; building inland pressure shuts the eastern Gorge down by early afternoon. You'll want to be between Stevenson and The Dalles, where the westerlies will land in the 17-20 range in the afternoon.
Tuesday starts out light and variable. A front approaching from the west in the afternoon gives a little assistance. By mid-afternoon, the wind climbs to 12-15 form Stevenson to The Dalles, and could pick up to 16-19 late afternoon. That front swings through on Wednesday bringing a bit of rain and very humid air. It appears that westerlies will pick up to the mid 20's after the front passes in the afternoon. The river will feel mighty good as the dewpoint climbs to 60ish and high temps max out in the 80's.
COAST, JONES, SAUVIE'S: Coast (north/central/south, wind N unless otherwise specified). Sunday: LTNW/NW5/20-25+, NW swell 4′ at 7 seconds. Monday: 10-15/10-15/15-20, NW 4′ @ 9. Tuesday: SW 15-20/W5/LTW, NW 3′ @ 8. Jones Sunday: 14-17. Monday: 5-8. Tuesday: LTW. Sauvie's Sunday: 9-12. Monday: 4-7. Tuesday: nope.

Hood River Weather Forecast
Clear sky this morning stays that way. Temps will be in the low 60's early and near 80 later. Moderate to strong westerlies. No rainbows. Monday looks sunny. Temps will be in the upper 50's early and low 80's later. Moderate westerlies. No rainbows. Tuesday will be sunny. Temps will be in the upper 50's early (open windows) and near 90 later (close windows). Light westerlies. No rainbows.

Looking for a complete Columbia Gorge forecast? Looking for more humor in your weather? Obscenities? You're looking for my TATAS: Temira's Awesome Travel Advisory Service on Facebook.

Road and Mountain Biking
Industrial Fire Level is now Level III. Moto is no longer allowed on trails or unimproved roads, including in Post Canyon. Kreps land and SDS lands will close within the next couple of weeks due to fire danger – date is not yet set. Riorden Hill Road is closed between the end of the pavement and Family Man. Family Man is also closed, as is access to it, meaning you will need to choose other routes to Upper Post. Red Hill Road is theoretically closed to cars due to logging. Folks have ridden it on bikes on the weekend, but ride at your own risk. Chip sealing will happen on Highway 30 between Mosier and Rowena Crest August 12-14.
All local trails are open – I received confirmation of Huffman Peak too. Apparently Boulder Lakes is quite overgrown. Whoopdee is closed for logging, but Ronnoc trail and the climb out are open. Red Hill Road is supposedly closed for logging. Ride at your own risk. If you're riding Underwood, please do not park at the trailhead as per request by SDS. Continue past the trailhead 0.5 miles or so to the new parking area. The cows are off Hospital Hill, which means your dog can come along.

Upcoming Events
Today's weekly events include $5 yoga at Samadhi in White Salmon at 9am. There are free art classes for kids from 1 to 3 at Columbia Center for the Arts – parents will need to stick around too. Today's the Bridge of the Gods Kitefest Blowout for all sorts of wind and paddle craft from Stevenson to the Hood River Marina. Standup paddle races will be happening at Hood River's Waterfront Park. This morning is the Gnar Gnar footrace at Skibowl – with a name like that, it's got to be good!

White Sprinter Van of the Week!


Click here for the White Sprinter Van map of the world!!!

Random Morning Thoughts: on vacation.
Click here for the full events calendar.
Have an awesome day today!
Temira