Please support this forecast by clicking on the photo of the forecaster and making a donation via Paypal!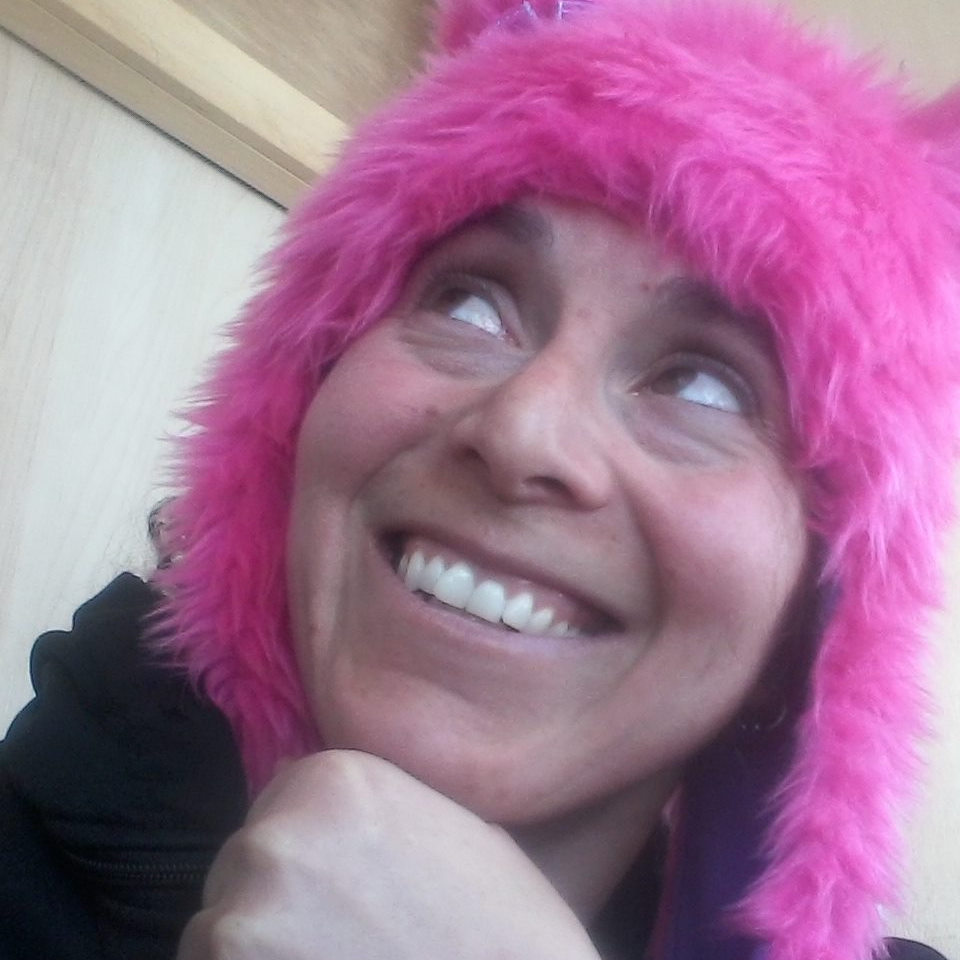 Your forecaster. Click on her to donate. Thank you!
Thank you for using this forecast. Please tell your friends about it. And if you or your friends think this service is awesome/useful/saves you gas money/makes your life more fun (that's the important part), make a donation by clicking on my photo above. Is more fun worth $50/year? $20/year? More? Less? Donate what it's worth to you (and thank you!), but $12 minimum gets you on the email list (with occasional giveaways) for a year. Don't use Paypal? You can mail a check to Temira at PO Box 841 in Hood River, 97031. Thank you!
Random cool advertising: The Mt. Adams Country Bicycle Tour
Hey all, I know you like to ride bikes. June 28th is the Mt. Adams Country Bicycle Tour, benefiting local charities such as the Trout Lake, BZ and Glenwood Fire Emergency Services, the Trout Lake Grange and School Projects. You can choose from the 11.5 mile Family Fun Ride, the 51 Mile Glenwood Loop or the 54 Mile [super-rad] Forest Loop. Or go big with the 105 Mile Infinity Ride. These are two of my favorite loops in the Gorge, and doing them supported is a great way to go. Sign up now.
Random Morning Thoughts
Yesterday was the World Naked Bike Ride – Portland. Just to clarify, this is not about nudity. It's about demonstrating just how vulnerable cyclists are when they ride among traffic. Cars protect you with metal cages. Riding bikes leaves you exposed to bugs, weather, and yes, stupid things done by people in metal cages. Cyclists are vulnerable. Keep your eyes open for them, and give them plenty of space when you pass.
Today's Gorge Wind

Your favorite beach
Dawn
Patrol
9am-
11:30a
11:30a-
3pm
3pm-
dusk
Rooster's Rocks
light
5-10
5-10
5-10
Steven's Locks
10-14
15-18
21-25
23-26
Hatchery (minus a few for Hood River)
19-23
24-27
24-27
24-27
Doug's, etc.
12-15
15-18
20-24
24-27
Rufus, etc.
5-10
10-15
15-18
18-22+
Roosevelt, etc.
5-10
10-14
10-15
15-18
Gorge Wind
Get this: It's going to be windy today. 8/8 for June. Heck, it's already windy. Gradients sit at .11 and .02 this morning. So, if you aren't exhausted from a million days straight on the water, get ready to play today. Expect 19-23 this morning from the Hatchery to Mosier, picking up to 24-27 by late morning from Stevenson to Mosier, then filling in to the Rowena stretch of river along with (late in the day) Maryhill. The wind may get gusty late in the day as a weather system sneaks into Canada.
That sneaky weather system does sneaky things tomorrow morning, and depending on the timing of those dirty deeds, we may or may not see a deeper marine push. At this point, models are suggesting 25-29 early from Mosier to Doug's, filling in from the Hatch (24-28) to Maryhill (30+) mid-afternoon. In other words, it's going to be windy tomorrow.
Tuesday sees another weather system float through during the day. If it goes through mid-morning, as predicted, we'll see gusty 23-26 early, picking up to 30+ in the afternoon, probably east of Lyle, but I'm really not sure yet. Anyway, Tuesday afternoon looks stronger, steadier, and just plain better than Tuesday morning.
At this point, it's looking like Wednesday may break the windy streak and then Thursday may break your body with a very, very windy day on the river.
Gorge Weather
The beautiful weather continues. Temps near 60 this morning rise to near 80 this afternoon. Tomorrow and Tuesday see more high clouds tainting our blue sky as weak weather systems move through. Temps will be in the low 50's early the next two days with highs in the low 70's. There's a very, very slight chance of sprinkles on Tuesday. That gives us a 5% chance of rainbows.
Road and Mountain Biking
Stay away from Post today, as it's filled with Oh-So-Enduro racers blasting downhill.
The Clymb: free membership. Cheap gear. Temira approves. Click to join.
River Levels
The White Salmon is at 3.5′. The Klickitat is at 1700cfs. The John Day dam is putting out 301kcfs and The Dalles dam is reading 280kcfs.
Events – email me if I've missed any outdoor-related events
Today is the Gorgeous Gals road ride in The Dalles, benefiting HAVEN, Help Against Violent Encounters Now.
If you're making plans for next weekend and you have kids, mark your calendar for a free kids fishing clinic at Spearfish Lake. That's happening from 9am to noon on Saturday. Also next Saturday, there's a mountain biking race at Bear Springs. In White Salmon next Saturday, it's the annual White Salmon Backyard Half Marathon, benefiting the White Salmon Cross Country team.
And while we're talking about the Backyard Half, I'll give a shoutout to the Kreps, the most awesome landowners in the Gorge, for letting us use their land for running and biking. Thank you, Kreps! And a reminder, the cattle are on the land until early July, so no dogs are allowed until then.
Have an awesome day today!
Temira