Random Morning Thoughts
During one of my laps in 12 Hours of Post yesterday, a not-close acquaintance chased me down on the road and started yelling at me. "What are you doing? You should be windsurfing," he yelled from his car. "I'm riding my bike in a race with my friends," I said. "Well, you should be windsurfing. It's going off out east. What are you doing?" he yelled, with anger and confusion and frustration in his voice.
This is a beautiful place we have for living and recreating, and there are many incredible opportunities here every day. On top of the recreational opportunities, there's an amazing community of caring people here in the Gorge. On any given day, we may choose to windsurf, kite, bike, kayak,work, spend time with friends and family, or maybe just sit and read a book or watch a movie.
There's nothing wrong with any of those choices, as long as we make them with awareness of why we make them, rather than choosing out of a sense of obligation. "It's windy, therefore I MUST be on the water" or "the dirt's perfect, therefore I MUST ride" isn't a conscious choice. Choose based on what you really want on a given day, not based on an outside judgment It's my hope that we can make choices respectful to our needs and desires, and also respect and support each other's choices on any given day.
Please support this forecast by clicking on the photo of the forecaster and making a donation via Paypal!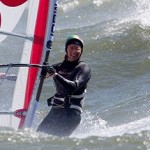 Your forecaster. Click on her to donate. Thank you!
Thank you for using this forecast. Please tell your friends about it. And if you or your friends think this service is awesome/useful/saves you gas money/makes your life more fun (that's the important part), make a donation by clicking on my photo above. Is more fun worth $50/year? $20/year? More? Less? Donate what it's worth to you (and thank you!), but $12 minimum gets you on the email list (with occasional giveaways) for a year. Don't use Paypal? You can mail a check to Temira at PO Box 841 in Hood River, 97031. Thank you!
Today's Gorge Wind – these are ranges for the average speed, not a predicted wind range. =)

Your favorite beach
Dawn
Patrol
9am-
11:30a
11:30a-
3pm
3pm-
dusk
Rooster's Rocks
cloudy
day
at the
nudie
beach
Steven's Locks
13-16
13-16
13-16
13-16
Hatchery (minus a few for Hood River)
13-16
13-16
13-16
13-16
Doug's, etc.
13-16
16-19
24-28
26-30
Rufus, etc.
20-24
22-26
26-30
26-30
Roosevelt, etc.
20-24
22-26
26-30
26-30
Gorge Wind
Now, you really should go windsurfing or kiting today. Kidding, kidding. We'll see a decent setup for wind this morning. Gradients stand at .05/.07/.16 this morning, and they will increase. We'll see a bit of a weather disturbance approach and move through today, pushing the wind to gusty 25-29 after noon from Lyle to Arlington. The western Gorge, under the clouds, will see gusty 14-17, perhaps less.
Tomorrow sees an upper level low in eastern WA/OR. That's going to affect wind quality, but not quantity. Expect gusty 17-21 through the whole Gorge in the morning, picking up to gusty 26-30 from Lyle eastward in the afternoon as a bit of a weather system pushes through. The western Gorge will likely end up showery and rainbowy on Monday afternoon. Tuesday sees a very similar setup to Monday, but I suspect the wind will be a touch more reliable, stronger, and steadier, as well as being stronger closer to Hood River.
Gorge Weather
Today will be partly cloudy with temps in the upper 50's early and mid 60's in the afternoon with increasing wind and a chance of light showers after 11am. Rainbow chances today are 37%. Monday also looks partly cloudy with showers likely after 2pm. Temps will be in the low 50's early and low 60's in the afternoon. Rainbow chances are 82%. Tuesday looks very similar to Monday, with heavier rain possible in the Cascades. Rainbow chances are 82% on Tuesday.
Advertising worth reading: The NEW Mt. View Cycles – under new ownership!
Come on by for the new Mountain View for the grand re-opening sale on Saturday and Sunday. Get up to 70% off select bikes and accessories. Come meet the new owner (Rafe – he's a cool dude) and enjoy refreshments and snacks at 5pm on the 14th. Rafe's philosophy: create a fun environment that provides great customer service. Locals, come on by and check out the new vibe and attitude. They're building a new mountain bike and road bike race team, and there will be women's mountain bikes rides with different skill groups led by locals. It's the new Mountain View, your destination for everything riding in Hood River.
Road and Mountain Biking
I spent 12 hours yesterday making laps in Post Canyon. The dirt on lap one was as good as any dirt I've ever ridden anywhere. And the dirt on lap seven was also very, very good. The even formerly known as "12 Hours of Post 2014" shall now be known as "12 Hours of Perfect Dirt 2014". If the dirt is good in Post, it must be good in other places too.
Here is your High Prairie report: "Road across from parking to trailhead snowy, muddy and rutted. Someone drove a truck in there and really trashed it. Had to push bikes first little bit. Top of 15 mile down through berms good and then hell breaks loose. On and off the bikes 8-9 times for trees. Since we were just above 450 intersection we got to where somebody had cut to up from the bottom. Everything was clear after that. Crazy, was like it never got the rain there. Knebel super dusty and soft powder in some turns. Felt like late July up there." Hmph.
The Clymb: free membership. Cheap gear. Temira approves. Click to join.
River Levels
The White Salmon is at 3.1'ish. The Klickitat is at 1500cfs. The John Day dam is putting out 201kcfs and The Dalles dam is reading 213kcfs.
Events – email me if I've missed any outdoor-related events
In events today, we've got pickup touch rugby at 3pm in Mosier. Everyone's welcome, even beginners. There's ping pong at the Hood River Armory at 3pm for $5, and there's the Alternative Ride, leaving Mountain View Cycles at 5:30 and heading to the new cider house in Mosier. If you're joining that ride, leave the spandex, Strava and fancy bike shoes at home. Bring lights and helmets.
Coming up next weekend, we've got summer solstice, the longest day of the year, and your chance to do a Gorge multi-sport day. It's also the Tour De Hood bike ride, giving you the chance to test yourself on the old Mt Hood Cycling Classic Three Summits course.
Have an awesome day today!
Temira