Please support this forecast by clicking on the photo of the forecaster and making a donation via Paypal!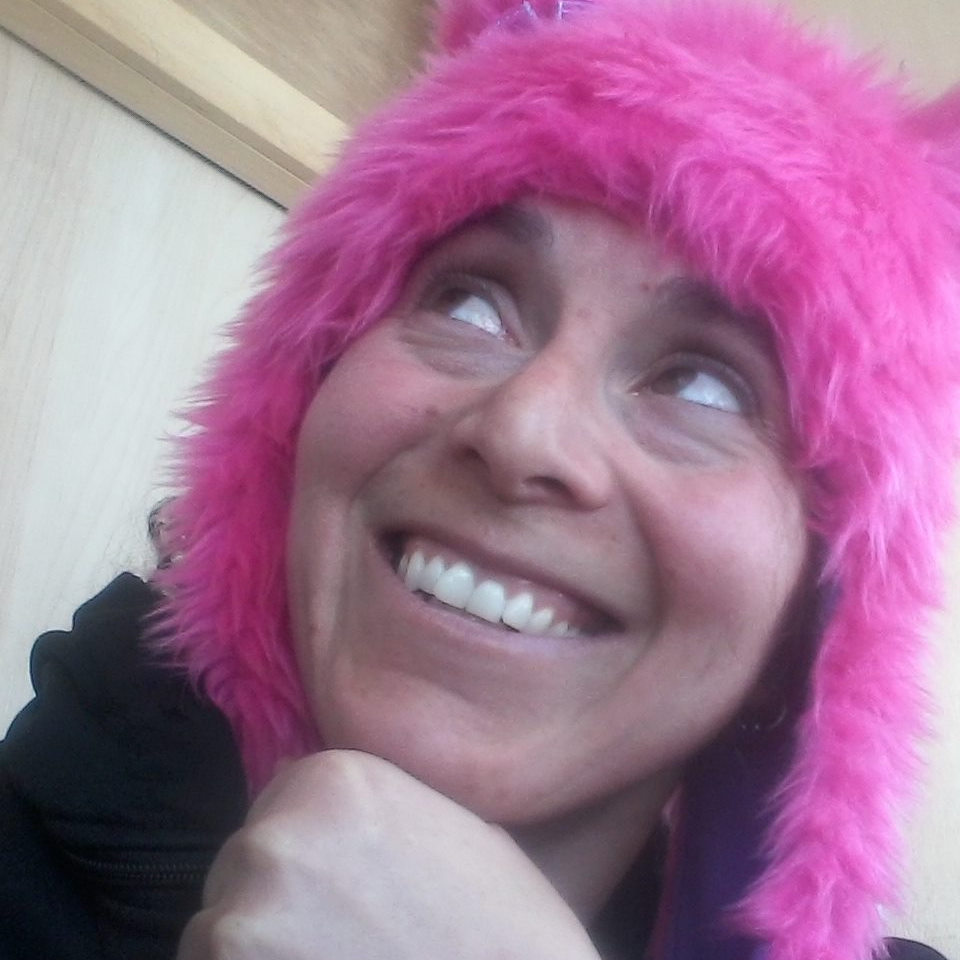 Your forecaster. Click on her to donate. Thank you!
Thank you for using this forecast. Please tell your friends about it. And if you or your friends think this service is awesome/useful/saves you gas money/makes your life more fun (that's the important part), make a donation by clicking on my photo above. Is more fun worth $50/year? $20/year? More? Less? Donate what it's worth to you (and thank you!), but $12 minimum gets you on the email list (with occasional giveaways) for a year. Don't use Paypal? You can mail a check to Temira at PO Box 841 in Hood River, 97031. Thank you!
Hey, 2nd Wind has moved. Find them on the corner of 2nd and State on the new pavement, with lots of parking and none of those pesky printout-style parking meters. The new store is awesome – swing by and check it out. With less foot traffic wandering in and out, 2nd on 2nd's super knowledgeable staff will have more time to help you find the best gear for your playtime in the Gorge. And remember, they do used gear too – bring them your summer consignments. See you at 2nd on 2nd, and make sure to be at the official ribbon cutting on June 5th at 5pm!
Random Morning Thoughts
Oh Matt Klee, we all miss you so much already. Your loss leaves a gaping hole in the heart of Hood River's outdoor sports community.
Today's Gorge Wind

Your favorite beach
Dawn
Patrol
9am-
11:30a
11:30a-
3pm
3pm-
dusk
Rooster's Rocks
light
light
5-10
5-10
Steven's Locks
13-15
10-13
15-18
18-22
Hatchery (minus a few for Hood River)
18-22
23-26
maybe
23-26
maybe
18-22
Doug's, etc.
13-16
18-22
23-26
23-26
Rufus, etc.
10-15
15-18
23-26
23-26
Roosevelt, etc.
10-13
13-15
13-15
13-15
Gorge Wind
Before I forget: Grant Myrdal is here taking photos. Look for the blue flags (like the flags you see at Meadows all winter), and visit his websitefor the photos. Let's be real: everyone likes selfie shred photos, especially when they're high quality!
It's mostly clear out there this morning with some spotty marine clouds that have slipped past Hood River in the wake of a shortwave's passing last night. Wind speeds are in the teens and low twenties, and the gradients are .11 and .05 as of 6am. It will be windy today. As a matter of fact, it'll be windy as far into the future as the models can see.
Expect 20-24 this morning from the Hatchery to Mosier, picking up to 23-26 this afternoon and filing in from Stevenson out to Doug's, with 14-17 further east. With the marine clouds starting to push in over Hood River right now (6:30am), you may find you have to go east of Hood River to find the least-gusty wind today. If that happens, expect the strongest wind to shift to the Lyle-Rufus portion of the river.
Monday starts with W 8-11. As a weak system moves through in the afternoon, the wind will pick up to gusty 25-29 late in the day, first at Stevenson (and probably steadiest/strongest there and holding the longest there), and then shifting eastward beach by beach. There's a solid chance of thunderstorms tomorrow afternoon, but hopefully it won't rain on Roberta's party.
Tuesday starts with a strong marine push, possibly past Hood River, possibly not. Anyway, it looks like a very windy day somewhere, and if it happens to be near Maryhill, that would be awesome, as the river flows are down by about 20% over last week's maximums. It should be great there. I'll try and stay away so I don't kill the wind.
Gorge Weather
Today looks mostly clear with just a few marine clouds kicking about in Hood River. Temps will be in the mid 50's early and upper 70's in the afternoon with west wind. Expect a similar start tomorrow, with an afternoon weather system causing convective clouds and a chance of thunder and lightning. Temps tomorrow will be in the low 50's early and low 80's in the afternoon with increasingly strong westerlies. Expect it to be muggy. Expect a 10% chance of rainbows in Parkdale. Tuesday starts partly cloudy, becoming less cloudy in the afternoon. Temps will be in the low 50's early and low 70's in the afternoon with strong west wind.
Road and Mountain Biking
As most of you have heard by now, Matt Klee, pillar of the mountain biking community here in Hood River and president of our local advocacy group, The Hood River Area Trail Stewards, passed away shredding what he called "amazeballs" dirt in Whistler on Friday afternoon. My sincere apologies if you are learning about Matt's death through my report. I called as many people as I could yesterday in hopes of preventing that.
If you would like to help Matt's dear, sweet, hilarious wife, please sign up to help feed her and her family and friends for the next month, at least. You'll get an email reminder. And if you don't know the family and would like to help, you can purchase a gift card at a local restaurant and drop it off at Dirty Fingers. Or you can sign up for a meal a couple of weeks out and drop it off. I'm sure Jen and everyone would be so touched to know that strangers care enough to help.
Go ride your bike today. And when you do it, think of Matt Klee, my friend, everyone's friend, the guy about whom only good things can be said, because he didn't have a bad atom in his body. And if you're using Strava, mention Matt Klee's name in your ride title today. =)
The Clymb: free membership. Cheap gear. Temira approves. Click to join.
River Levels
The White Salmon is at 3.75′. The Hood is at 4.2′, the Klickitat's at 1830cfs, and the Columbia is at 315kcfs at John Day. The Dalles Dam is reading 320kcfs.
Events – email me if I've missed any outdoor-related events
Today's the final day of the White Salmon Spring Festival. Ping Pong, usually scheduled for Sunday afternoon, is off this week. Pickup rugby is on at 3pm in Mosier at the Mosier School.
Looking ahead to next weekend, it's national trails day, so give your local Ranger District a call and find out what they have planned. Jimmy T would love it if you called the Barlow office to ask him. Also next Saturday, there's a Sandy Ridge Shuttle Day benefiting the Northwest Trails Alliance. All proceeds from that day benefit the Sandy Ridge Trail system.
The Oregon Enduro Series has a race in Post Canyon both Saturday and Sunday next weekend, which means there are probably better places to ride/hike/moto. Also Saturday, there's a very special bike ride in Portland as part of pedalpalooza. That'd be the World Naked Bike Ride. Then next Sunday is the Gorgeous Gals road ride benefiting Haven of The Dalles.
Have an awesome day today!
Temira