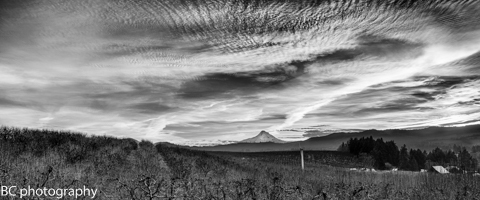 This is gonna be the last of the daily Mt. Hood forecast. Thanks for using it all winter! I'll still post updates if there's something worth noting (Asit's annual summer solstice party at Illumination Saddle, for example). But other than powder dumps or parties, the snow forecast is done for the year.
That said, today and tomorrow look sunny with the free air freezing level around 10,000 and light wind. A bit of a weather system moves in Tuesday night, bringing clouds and some light rain. The snow level for that system will be around 8000′. And that's all I've got to say for now except for this: it's the last day at Meadows this season, and if you have a pass, you might as well be there. It's going to be really nice spring skiing for a couple hours, at least. Go ride, say goodbye to winter, and get ready for summer!
Mt. Hood Snow Forecast – 5000′

4a-8a
8a-12p
12p-4p
4p-8p
8p-4a
Today
10,000'+
Tomorrow
10,000'+
The day after
10,000'–>8000'
Donate and keep the forecast going!
(contribute to Temira's grad school, bike repair and coffee fund)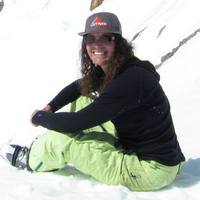 Thank you for using this forecast. Does it save you time, gas money, or help you have more fun in your life? Make a donation! Get your forecast here for free or donate and get on the mailing list for year-round wind forecasts and ski season snow forecasts. Just click on my photo to donate via PayPal or credit card. The email isn't $99/year. Not $50/year. No, just $12.34 or more gets you on the list for 12 months, and sometimes there are cool prizes. Don't PayPal? Send a check to Temira @ PO Box 841 in Hood River. Thank you for your support, and thank you for trusting my forecast.
---
Gorge Wind
There's something for everyone in this wind / no-wind forecast. We'll see east wind at 15-18 midday today at Stevenson and Rooster, but before and after that, we'll have glassy conditions through the rest of the Gorge. Tomorrow looks almost totally and completely wind-free as high pressure sits over the Pacific Northwest. It's going to be nearly 80 degrees tomorrow, so it'll be a great day for standup paddling, rowing, waterskiing, and whatever else you like to do in the water when there's no wind.
The rest of the week is still looking like wind-Johnnie heaven as a bit of a shift in the pattern pushes the Gorge into Classic Gorge mode. We'll start off with 21-24 on Tuesday morning, quickly building to 28-32 on Tuesday afternoon. Wednesday starts with upper 20's and builds to 30-35. Thursday and Friday are both looking like 26-30 days, but you know how I feel about long-range forecasting… Anyway, if nothing changes, we are definitely looking at a very windy week in the Gorge. I'm excited. If you like strong wind, you should be too.
I'm sure you're wondering one thing: where exactly is it going to be windy? It's a tough call whether we'll have wind at Swell – that really depends on the extent of the marine layer, and it's way too far out to figure that one out. I can say that you won't have to drive to Arlington to get the action. You'll be somewhere between Swell and Rufus, shredding your brains out.
Out on the coast, the fun continues. (north/central/south) Today: 20-25/25-30/25-30, 6-7′ @ 11 seconds. Tomorrow: 15-20/15-20/25-30, 6-7′ @ 13. Tuesday: 15-20/15-20/30-35, 7′ @ 13.

Random Morning Thoughts
A friend of mine posted on her Facebook the other day about a loss she was experiencing and how she'd appreciate messages of love. I think this is awesome. We all want approval. We all want to know that people care about us. We all want to hear how awesome we are (even if it makes us squirm and not know what to say in return). I love that my friend had the courage to ask.
I wish that more people used Facebook to be vulnerable and open, because I think it has the power to create more connection in the world. I wish that more people had the willingness to ask for what they need in general, and that more people had the comfort in vulnerability to tell other people (randomly, even) what they love about them.
Hell, try it out today. Call up someone and tell them the things you love about them. Just one person, and not the closest person. Pick someone you haven't done that with ever. Ask their permission before you go spouting off, but if they say yes, you might just make their day. Have fun with it!

Gorge Weather Forecast
Oh sunshine. How do I love thee… Sunny today. Temps in the low 40's early and mid 70's this afternoon. Light easterly breeze. Sunny tomorrow. Temps in the mid 40's early and the upper 70's in the afternoon. No wind at all. Sunny and cooler Tuesday with clouds late in the day. Temps in the upper 40's early and right around 70 in the afternoon. Nuking west wind on Tuesday. No rainbows. Next chance for rainbows is Wednesday morning.

White Sprinter Van of the Day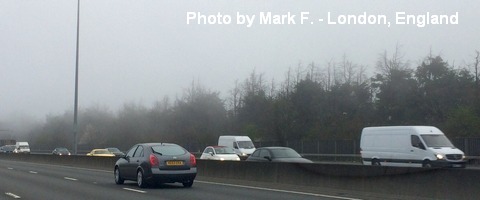 Road and Mountain Biking
Oh. My. God. The dirt is as perfect as it gets in Post Canyon right now, and the word is out. I've never seen as many cars up there as I did yesterday. But hey, once those people are out riding, you won't see them. In other news, Mobius will reopen today. Knebal and 8 Mile, according to Amanda, are already getting dusty. For you road bikers, the Trout Lake Loop is definitely open. Vista Ridge is a big maybe – I had a secondhand report that there is snow up there, but I don't know if that's true or not.


The Clymb: free membership. Cheap gear.
Temira approves. Click to join.
Upcoming Events
Today is the Cherry of a Ride in The Dalles, benefiting St. Mary's. They have rides from short to 100 miles, and it's gonna be a perfect day for a fully-supported long ride. It's also the Birds of Prey 10k and half-marathon in North Bonneville. There's community yoga at Yoga Samadhi at 9am and community yoga at Crossfit Hood River at 9am. There's a ride to Cooper Spur with the Tri Club leaving 10 Speed at 9am. Big Winds has a free standup paddle demo at the Event Site from 1pm-3pm. Then, as always, there's ping pong at the Armory at 3pm, pickup touch rugby in Mosier at 3pm, and community yoga at Root Down at 6pm.
Next weekend is the Anson's Bike Buddies bike collection drive. This local charity (started by an 8 year old), collects old bikes (and parts, but not helmets), fixes them up, and gives them away to kids who don't have bikes. If you have an old bike sitting in the garage, pull it out and bring it to the Cascade Eye Center parking lot next Saturday and Sunday (the 25th and 26th) between 10am to 2pm.
Have an awesome day today!
Temira