Random Morning Thoughts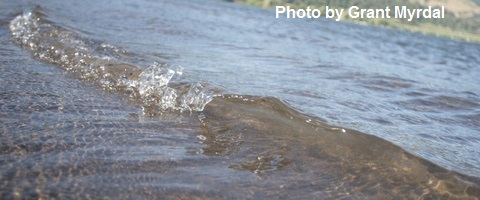 It's been a very windy summer so far, and the continual (or maybe even continuous) wind has meant I've set an alarm and written a forecast every morning. I see the opportunity for a chance to wake up naturally, sans alarm clock, tomorrow, Sunday, so I'm taking it. Y'all enjoy my day off, and thank you for understanding!

Thank you for your donations during the Summer 2014 Pledge Drive!!!
Thanks to all of you for your support over the last month. You guys have shown me an incredible amount of support and love and appreciation, and I'm humbled and grateful, and my bikes will stay repaired for the rest of the year. And I'll stay caffeinated and able to forecast almost every day. You guys rock. New to this forecast? Use it here for free or make a donation and get on the mailing list for wind for the summer and Mt. Hood snow in the winter. It's not $99/year. Not $50/year. No, just $12.34 or more gets you on the list for 12 months. Do it via PayPal/CC by clicking on my photo. Don't PayPal? You can send a check to Temira @ PO Box 841 in Hood River. Thank you for your support, and thank you for trusting my forecast. You guys mean the world to me.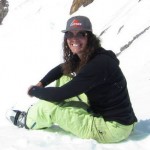 ---
Gorge Wind
Sometimes I find it nice to wake up to light wind – it keeps me from feeling like I have to rush to finish the forecast and my other morning tasks. At 7am, the wind was out of the west in the single digits to low teens through the Gorge, with .07 gradient across the Cascades (pdx-dls). With not much happening in weather dynamics today, we'll get westerlies at 13-16 this morning, near Hood River fading midday to 8-13 from Stevenson to Mosier, with a late afternoon burst of 13-16 or a touch more from Stevenson to The Dalles.
Tomorrow looks nearly glassy to start with just a touch of east breeze, picking up to 10-15 briefly midday at Steven's Locks/Rooster, and then picking up to 3-6 from Hood River to The Dalles in the afternoon, so break out your wakeboard boat, your SUPs, your jetskis, your open water swim stuff, your rowing gear, your kayak to practice rolls, etc. With that east breeze, expect a smoky day in Hood River.
Easterlies look a little stronger on Monday, maybe 15-18. Looks like the westerlies will return some time on Tuesday with a big west wind day possible Wednesday (you know how I feel about those long-range forecasts: pure speculation…)
In photo land, Grant was out shooting photos at the Hatchery yesterday.
And on the coast (north/central/south)… Today: 15-20/20/30, NW 2@10. Tomorrow: 20/20-25/light, NW 3@7. Monday: 5-15/light/light, NW 5@11.

Today's Gorge Wind – these are ranges for the average speed, not a predicted wind range. =)

Your favorite beach
Dawn
Patrol
9am-
11:30a
11:30a-
3pm
3pm-
dusk
Rooster's Rocks
Never
been?
Check it
out, eh?
Steven's Locks
light
5-10
8-13
13-16
Hatchery/White Salmon Sandbar (minus a few for Hood River)
13-16
8-13
8-13
13-16
Doug's, etc.
10-13
8-11
8-11
13-16
Rufus, etc.
8-11
8-11
light
light
Roosevelt, etc.
8-11
8-11
light
light
Temira's sail: 35-40: 2.9 / 30-35: 3.2 / 26-30: 3.5
23-26: 4.0 / 20-23: 4.5 less than 20: something bigger!
Tonia's kite: 35-40: 4m / 30-35: 4-6m / 26-30: 5-7m
23-26: 7-9m / 20-23: 8-10 / 15-20: 10-12 / 10-15: 13-15.
Advertising Worth Reading
Stoked Roasters on the Hood River Waterfront

WAKE UP RIGHT. STOKED ROASTERS is all about premium coffee to kick start your day in a positive way. Our roasts are packed with good vibes by awesome people who love to be outside as much as you. So go ahead and send it…we got your back. Meet the day and be STOKED! #stokedroasters #getstokedDon't live here? No problem. Visit the Stoked Roasters website and order some coffee today!
Gorge Weather
It's a beautiful, blue-sky morning here in the Gorge, and if you haven't worked on your tan yet this summer, today might be the perfect day for it! We'll see temps in the low 60's early and mid 80's this afternoon.
Tomorrow looks sunny in the morning with temps in the low 60's early and upper 80's in the afternoon. We'll likely see clouds and increasing humidity in the afternoon as upper flow turns southerly and surface flow turns easterly, so expect a colorful sunset. As the flow turns easterly, the smoke from the Rowena Fire is going to blow back into the western Gorge, so be prepared for a smoky day.
Monday's sunrise and sunset should both be colorful, as instability increases. It will also be smoky in Hood River on Monday. Expect temps in the low 60's early and low 90's in the afternoon with a chance of thunderstorms in the afternoon and overnight.

White Sprinter Vans doing 69 in public. They couldn't find a big enough garage.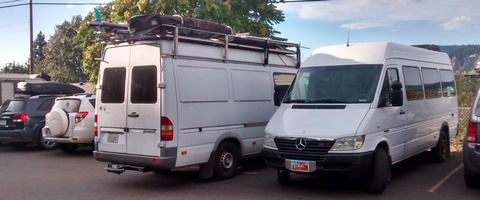 Road and Mountain Biking
All trails except Hospital Hill and Whoopdee are open. Those two are closed due to extreme fire danger. In addition, the Rowena Fire has Highway 30 closed between The Dalles Country Club and Rowena Crest (so you can ride almost to the Crest if you're coming from Hood River), according to the Rowena Fire Facebook page.


The Clymb: free membership. Cheap gear.
Temira approves. Click to join.
River Levels / Cheezburger update
The John Day Dam is reading 131kcfs. The website where I get my Dalles Dam info is down this morning. The White Salmon is around 2.2′. With a light wind day coming up tomorrow, you may want to consider a rafting trip on the White Salmon with him! He works for Wet Planet. If you plan on running the White Salmon yourself, remember that there is a riverwide log about 150 yards below Cave Wave. The Columbia River is 70 degrees.
Events – email me if I've missed any outdoor-related events
There's plenty of fun stuff going on in the Gorge this weekend. The Hood River Running Club has a trail run at 8am at Post Canyon this morning, and if it's too late for that, you can meet them every Saturday morning at the bottom of Post Canyon Road. The Wildside Relay outrigger and surfski race from Stevenson to Bingen is scheduled today, along with the Double Damned sailboat race from Cascade Locks to The Dalles.
Hood River's Event Site has windsurfing races today, and Cascade Locks hosts the Bridge of the Gods run tomorrow. The Bridge of the gods windsurfing and kiting downwind race is schedule for Sunday, wind permitting.
Have an awesome day today!
Temira