Random Morning Thoughts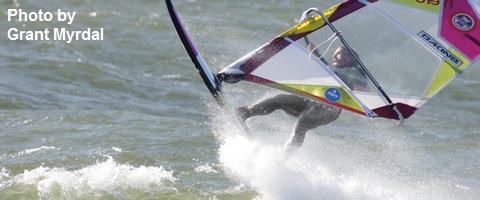 Attention: I will probably take tomorrow off as I need to be out the door really early for a 50 mile mountain bike ride-race-thing. Why do I do these things? Simply to prove to myself that I can.

Thank you for using this forecast!
Please donate to support it!
Thank you to everyone for using this forecast. Does it save you time, gas money, or help you find more wind, powder, or just plain fun stuff to do? Please consider making a donation to keep it going! Use it here for free or make a donation and get on the mailing list for wind for the summer and Mt. Hood snow in the winter. It's not $99/year. Not $50/year. No, just $12.34 or more gets you on the list for 12 months. Do it via PayPal/CC by clicking on my happy photo below. Don't PayPal? You can send a check to Temira @ PO Box 841 in Hood River. Thank you for your support, and thank you for trusting my forecast. You guys mean the world to me.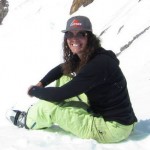 ---
Gorge Wind
First off, did you lose a bag of (probably) women's windsurfing or kiting gear on I-84 on 9/15? Does your bag say "Boyer" on the outside? If so, some nice people from Portland have your stuff, and I have their phone number. So, if you are "Boyer", or if you know somebody named "Boyer", please get in touch with me.
Next, the forecast, which 99% of you (including the 1%) want more than Boyer's gear bag. I really thought we'd see stronger east wind this morning, but the gradient is only at E .07. Models suggest the east wind will pick up a bit, so let's call it 23-26 at Rooster and 18-22 at Stevenson in the middle of the day today, fading to 15-18 or less this afternoon.
Looks like we'll start with light and variable wind tomorrow. Then, happily for the westerly junkies and sadly for the fishermen, the wind will pick up to W 11-14 midday from Stevenson to Hood River and slowly build to 15-18 from Stevenson to Mosier by sunset.
As a weather system affects the PNW on Monday, we'll see westerlies at 14-17 east of Hood River early with gusty 23-26 in the afternoon. Tuesday looks light. We'll probably see westerlies along with some rain on Wednesday.
Out on the coast, expect light and variable (LTV) wind, likely out of the S on the south coast and the N on the north coast. Waves will be NW 8'@12. Tomorrow looks like S 15/S 10/LTV (north/central/south) with waves of W 5@11. On Monday, expect light onshore wind with waves at W 5@10.

Today's Gorge Wind – these are ranges for the average speed, not a predicted wind range. =)

Your favorite beach
Dawn
Patrol
9am-
11:30a
11:30a-
3pm
3pm-
dusk
Rooster's Rocks
E 19-23
E 23-26
E 23-26
E 15-18
Steven's Locks
E 11-14
E 18-22
E 18-22
E 11-14
Hatchery/White Salmon Sandbar (minus a few for Hood River)
E 0-5
E 0-5
E 5-10
E 0-5
Doug's, Lyle, Rowena
E 0-5
E 0-5
E 5-10
E 0-5
Rufus, etc.
E 0-5
E 0-5
E 5-10
E 0-5
Roosevelt, etc.
light
light
light
light
Temira's sail: 35-40: 2.9 / 30-35: 3.2 / 26-30: 3.5
23-26: 4.0 / 20-23: 4.5 less than 20: something bigger!
Tonia's kite: 35-40: 4m / 30-35: 4-6m / 26-30: 5-7m
23-26: 7-9m / 20-23: 8-10 / 15-20: 10-12 / 10-15: 13-15.
Gorge Weather
Rain, yes rain! And rainbows! No, not today. But soon. Yes, Grasshopper, soon. In the meantime, expect sunshine today with temps in the low 50's early and upper 80's in the afternoon. Expect sun tomorrow with temps in the mid 50's early and upper 80's in the afternoon. On Monday, we'll see increasing clouds as the day goes on with temps in the upper 50's early and low 80's in the afternoon. The rain is forecast to arrive late Tuesday night and continue in a showery manner through Friday.

White Sprinter Vans at the Sprinter ER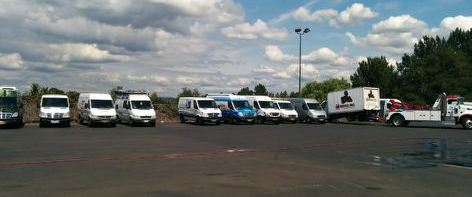 Bonus White Sprinter Van in case I take tomorrow off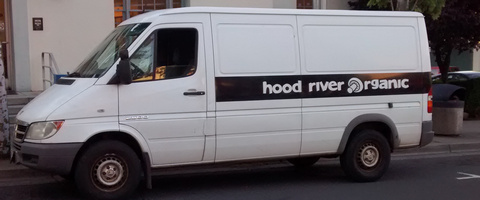 Road and Mountain Biking
Rain, rain, come and play. I want to hunt chanterelles on my bike today! Today looks like a stellar day for road biking, with light east wind in the central Gorge. Tomorrow looks like an awesome road riding morning with not-too-bad westerlies in the afternoon.


The Clymb: free membership. Cheap gear.
Temira approves. Click to join.
River Levels / Fish Counts/Cheezburger Update
The John Day Dam is reading 60-69kcfs. The Dalles Dam is putting out kc74fter the cave rapid. There is also a river-wide log about 150 yards below Cave Wave on the Lower White Salmon. I called Cheezburger yesterday but didn't get in touch with him. There were 21,130 Chinook, 4145 Coho and 4152 Steelhead over Bonneville Dam yesterday. Columbia river temp is 67 degrees.

Hood River Adventures – Bike Shuttles, Fishing Trips & More…
Hood River Adventures is a local company owned by Drew Scharns, master guide specializing in fishing tours, mountain bike shuttles, and well as brewery and winery tours. Biologists predict this is going to be the biggest salmon run since 1938. Get some of it: Spend a day with Drew on the Columbia fishing for salmon, steelhead, and sturgeon or try fly fishing on the Klickitat. Feeling active? Head to the trails for shuttle laps with end-of-day car retrieval. Want to taste the local libations? Take a brewery or winery tour with HRA: no more arguments over who's going to be the designated driver – that's Drew's job! Fish counts are way up. Call Drew if you want to go: 541-400-1216

Events – email me if I've missed any outdoor-related events
Today is the NW Homesteading Fair in Lyle, with all sorts of clinics and demonstrations. It's free, and fun for kids, with music, crafts and animals. Sounds pretty fun to me! Coming up tomorrow at 9, it's the Grominator Skate Contest at the Hood River Skate Park for kids 15 and under. And then tomorrow at 10, it's the Gorge Kids Triathlon at Hood River's Waterfront Park for kids from kindergarten to 5th grade.
In not-so-formal events, the Hood River Running Club has a weekly trail run that meets at the bottom of Post at 8am. There's community yoga, free or by donation, at 9 at Yoga Samadhi in White Salmon. Gorge Owned has a Sense of Place lecture on the Lower-Lower White Salmon tomorrow, giving you the opportunity to see the newly free-flowing section of our local Wild and Scenic river with the company of guides who will explain the significance and impacts of the removal of Condit Dam. There's ping pong at the Hood River armory at 3 tomorrow and pickup touch rugby in Mosier at 3.
Have an awesome day today!
Temira