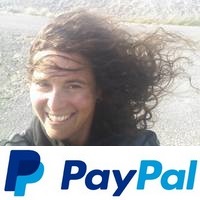 Thank you for using this forecast. I offer it freely so you can have more fun and plan your life. It does take significant time and energy to produce. If you find yourself using it often, or if you feel your life is more awesome because of my work, please make a donation. You can get this forecast via email by donation. The email subscription isn't $99/year. Not $50/year. Donating $12.34 or more gets you on the list for 12 months. Thank you for your support and thank you for trusting my forecast.
Click here to donate using a credit card.
Click here to donate via PayPal.
Venmo: @theGorgeismyGym
Snail Mail: PO Box 841, Hood River, Oregon 97031
Get the email version free through the end of August – try it out! Click here.

Today's Gorge Wind – these are ranges for the average speed, not a predicted wind range. =)

Your favorite beach
Dawn
Patrol
9am-
11:30a
11:30a-
3pm
3pm-
dusk
Rooster Rock
incoming
weather
outgoing
buns
Steven's Locks
5-10
16-19
19-22
19-22
Swell-Hood River
17-20
24-27
G19-22
G19-22
Doug's, Lyle, Rowena
13-16
20-23
G24-27+
G24-27+
Rufus, etc.
13-16
16-20
G20-23
G24-27?
Roosevelt & Arlington
10-13
13-16
16-20
20-23
Gorge Wind Forecast


Mother Nature serves up a couple more days of westerlies, just in time for the weekend. After that: a switch to a few days of hot weather and easterlies.
For Sunday, a weak weather system will clip the northwest part of Oregon, mixing the air above and below and tipping of a wee bit of instability. The result of this will likely be uncooperative wind – up-and-down, a bit difficult to predict precisely. That said, the early gradient was .10 and .05. We know that weather systems often shift the strongest/steadiest wind east of Hood River.
So… Morning westerlies at 18-21 from Viento to Mosier and 10-13 out east. We'll see the wind pick up briefly to 24-27 from Stevenson to The Dalles. The most likely afternoon scenario is that the wind drops to 19-23 from Stevenson to Moiser and holds at gusty 24-27 from Rowena to Avery with 20-23 east of there. Rufus is a big maybe today (despite what I just said above). It sometimes outperforms models in this situation, so keep an eye on it this afternoon.
Sunday looks like a more stable day, although late-building high pressure could knock down the afternoon wind. Morning marine clouds make it all the way to Underwood, maybe to Hood River. That starts the day with 18-21 from Viento to Moiser with 5-8 east of there. By mid-morning, the wind should pick up to 24-27 from Stevenson to The Dalles. There's a chance reality could outperform that by a few mphs late morning. By mid to late afternoon, building high pressure will probably force a decrease in wind speed.
On to Monday: right now it's a maybe for any sort of wind at all. Most likely scenario is westerlies at 5-8 from Viento to Swell early with light wind everywhere else. Afternoon wind will probably switch to widespread east wind at 7-10. Easterlies pick up into the 20's, or possibly low 30's, on Tuesday.
COAST, JONES, SAUVIE'S: Coast (north/central/south, wind N unless otherwise specified – swell forecast courtesy of National Weather Service). Saturday: 5-10/10-15/25-30, NW swell 4′ at 11 seconds. Sunday: 15-20/25-30/30-40, NW 6′ @ 11. Monday: 25-30/25-30/30-40, W 7′ @ 10. Jones Saturday: 11-14. Sunday: 13-16. Monday: probably not windy at all. Sauvie's Saturday: 10-13 late. Sunday: 9-12 late. Monday: 18-22+.

Hood River Weather Forecast
Clear sky this morning turns partly cloudy midday. Temps will be int eh mid 60's early and upper 70's late. Moderate to strong westerlies. No rainbows. Sunday starts with morning clouds and ends clear. Temps will be int eh upper 50's early and upper 70's later. Moderate to strong westerlies. No rainbows. Monday looks sunny. Temps will be in the low 50's early and low 80's in the afternoon. Light and variable wind. No rainbows.

Looking for a complete Columbia Gorge forecast? Looking for more humor in your weather? Obscenities? You're looking for my TATAS: Temira's Awesome Travel Advisory Service on Facebook.

Road and Mountain Biking
For road bikers: chip seal along Highway 30 from Mosier eastward just had a layer of sticky oil added to the top. Reports are that it could use some time to cure before it's good for biking. Riorden Hill Road will remain closed from the end of the pavement to Family Man weekdays through the beginning of September. That means associated trails are also closed weekdays for that time period (Family Man, Middle School, Float On). The kids bike race is still on this Saturday morning at Family Man. As for Kreps/SDS lands, no word since the rain… they haven't issued a closure yet!
All other trails are open – I received confirmation of Huffman Peak too. Apparently Boulder Lakes is quite overgrown. Whoopdee is closed for logging, but Ronnoc trail and the climb out are open. Red Hill Road is supposedly closed for logging. Ride at your own risk. If you're riding Underwood, please do not park at the trailhead as per request by SDS. Continue past the trailhead 0.5 miles or so to the new parking area. The cows are off Hospital Hill, which means your dog can come along.

Upcoming Events
The music festival of the Gorge runs from 12 to 9 today at Hood River's Waterfront Park. There's a bird walk with Ron at Steigerwald Wildlife Refuge at 7 this morning and a bat walk there tonight. Meet a Horse Day runs from 9:30 to 1 at the Hood River Saddle Club. From 5 to 8 tonight, the King of the Hook Freestyle event happens at The Hook Beach with music by the Hapa Hillbillies at 6. After the sun goes down, the movie Ralph Breaks the Internet plays at Sorosis Park.
Tomorrow's the Cooper Spur Alpine Team's kids mountain bike race at Family Man in Post Canyon. mt. Hood Meadows has a mushroom festival tomorrow to celebrate the early arrival of the chanterelles and king boletes.

White Sprinter Van of the Week!


Click here for the White Sprinter Van map of the world!!!

Random Morning Thoughts: on vacation.
Click here for the full events calendar.
Have an awesome day today!
Temira