---

With the La Nina winter still going strong, Mt Hood Meadows is looking forward to an awesome spring of skiing and snowboarding! You can be part of the team that keeps the season going. Check out www.skihood.com/jobs to apply. Want more information? Visit that link to find contact info for the folks who can tell you more. See you on the mountain soon!

Mt. Hood Snow Forecast – 5000′

4a-8a
8a-12p
12p-4p
4p-8p
8p-4a
Saturday
6500′->LT 500′
Sunday
LT 500′->2500′
Monday
2000′->6500′
Mt. Hood Snow Forecast

It's a rainy Saturday morning on Mt. Hood, which is not the weather we'd prefer, is it? Oh well. It'll switch to snow by mid-morning. The snow level will be 6500′ early, 2500′ around 11am, and will drop to the surface in many areas under clear sky tonight. We'll see about .5-.7" rain before the switch to snow mid-morning. After that, we'll see .2-.3" water value (WV) that falls as snow, for 2-4", before clear sky appears in the evening. Wind today will be SW 35 early, WSW 40 mid-morning, and W 30-35 through the evening, dropping to W 10 after midnight.
Sunday looks clear, dry and sunny. The free air freezing level will be near the surface early in the morning, rising to 2500′ Sunday afternoon. Wind on Sunday will be W 10 in the morning, light and variable in the afternoon, and SW 10 after midnight.

---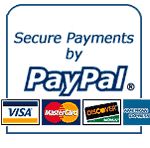 Say "thanks for the forecasts"
by making a donation!
Keep the forecasts coming.

Does this forecast save you time, gas money, or help you have more fun in your life? Make a donation to support continued forecasting, and get the forecast in your inbox each day. Click on the button to donate. The email subscription isn't $99/year. Not $50/year. No, just $12.34 or more gets you on the list for 12 months. Don't PayPal? Send a check to Temira @ PO Box 841 in Hood River. Thank you for your support and thank you for trusting my forecast.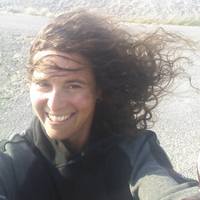 ---
Mt. Hood Snow Forecast, finished
Monday currently looks partly cloudy early. The snow level will be borderline for rain or snow when the precipitation arrives in the afternoon and evening. As of right now, it looks like the snow level will be 2000′ in the morning and 6000′ when the precipitation is falling. That said, there's not much moisture headed our way: we're expecting .1-.2" WV to fall between 5pm Monday and 5am Tuesday, most likely as mixed rain and snow. Wind on Monday will be SW 10 early, SSW 15-20 in the afternoon, and SW 20 after midnight.
Tuesday starts off clear and turns cloudy and showery in the afternoon. Once again, the snow level will be borderline, hanging out around 6000′ when the precipitation is falling. So… mixed rain and snow, but not too much of it? Wind on Tuesday will be S 15 or so all day long. As of right now, it looks like we'll see a few inches of snow on Wednesday.

Gorge Wind Forecast
It's Saturday, and we're starting off with east wind at 10-15 at Rooster with an E .07 gradient from Portland to The Dalles. As a weather system moves inland midday, we'll see a dramatic shift in the wind. The western Gorge will remain showery, leading to inconsistent westerlies at 16-19+ from Cascade Locks to Doug's Beach. East of The Dalles, it's going to be a windy day: 28-32 from 1pm on through sunset. Remember, the river is 41.5 degrees right now. Also, the flow is 439kcfs, too much for the Maryhill section of the river.

Jones, Sauvie's, Coast Beta Test Forecast

If you click right here , you'll find NOAA's coast forecast.

Random Morning Thoughts
There are lots of different ways to approach creating change, both as a counselor and as a human being trying to make it through life. We can work with thoughts, emotions, the body, memories, etc., and we can do this by talking, making art, reflecting, writing, etc.
I'm one of those counselors who believes that our past experiences have a huge impact on our current way of experiencing the world. That means I like to explore memories, even those that are purely emotional, without content.
If I find myself being overwhelmed in a situation or having a reaction that seems out of proportion, I ask myself (and you can do this too), "What are other times I've felt this way?" Or I sit with the emotion and let memories arise.
I find that following this process gives me a better understanding of what's happening in my internal world in a given situation. Better understanding gives rise to a sense of control and a healthy distance from strong emotional reactions. And that leads to less suffering, and who doesn't want that?! Give it a try next time you're feeling crappy. You might be surprised what you learn. Be well. Have an awesome day.

Disclaimer required by my grad school program: I am not your therapist (but I could be 40 graduate school credits from now). I am your weather forecaster. Take everything I say with a grain of salt, and consult with your actual therapist about your mental health issues. One other thing: I plan to keep doing this forecast indefinitely, even when I am a therapist.

Gorge Weather Forecast
Expect a rainy day in Hood River today with a showery afternoon. Temps will be in the low 40's early and the low 50's this afternoon. Expect black ice late tonight. Light east wind early, strong west wind after noon. 99% chance of rainbows. Sunday may start off with some scattered Nothing, but it should turn sunny pretty quickly. Expect frost in the morning as temps dip into the low 30's. High temp Sunday will be in the mid 50's. Light and variable wind early. East wind in the afternoon. No rainbows. Monday looks partly cloudy early with rain in the afternoon. Temps will be in the low to mid 30's (depending on cloud coverage) in the morning and in the upper 40's in the afternoon. East wind. 13% chance of rainbows.
For weather specifically directed at travel through the Gorge, please visit Temira's Awesome Travel Advisory Service on Facebook.

Road and Mountain Biking
We had about a third of an inch of rain last night, and it's pouring right now, which means the trails are wet enough that you'll cause damage if you ride them. That said, in a happy twist, the Mobius trail is clear of snow in the clearcut, so there's at least something open in Post Canyon now. But that's it – there's still a lot of snow up there. You could try Columbia Hills or the Deschutes rails to trails for wildflowers and riding if you're frustrated with the crowds at Syncline.

Upcoming Events
Double Mountain's 10th anniversary party is today. Gorge Owned has a Cash Mob downtown in at least Hood River and The Dalles to support local businesses impacted by the snow this winter. There's a seed exchange at Rockford Grange from 2-5pm. At 3pm, it's the Cold Lap cyclocross ride at Dirty Fingers.
Have an awesome day today!
Temira