Random Morning Thoughts
There's something beautiful about this job that I do. This forecasting job. Sending you folks emails. I love that I'm helping you find the time and space to sneak more fun into your busy life. It makes my day when I picture you folks rearranging your schedules so you can fit in the best playtime given the weather forecast. And I love the thank you notes that people send me. I feel appreciated and I feel like I'm making people happy. And that makes me happy.
Believe it or not, that's not my point, although I do want to thank all of you for letting me do what I do and for supporting me. My point today is about thank you notes. I don't know anyone who hates getting thank you notes. Especially hand-written thank you notes. And it seems like those little notes have fallen out of style. I want to encourage all of you to thank the people around you when they do something you appreciate. You don't have to go to the trouble of buying a thank you card (although the dollar store has lots of cute cards), but please consider going to the trouble of sending a written thank you of some sort when you appreciate what someone has done for you. Why?
Because what that person did made you feel good. And because you'll make them feel good by a) thanking them and (more subtly) b) reminding them of how they felt when they did that nice thing for you. Thank you notes are the opposite of a vicious circle: they're a Mobius Strip of gratitude. So… three cheers for thank you notes. Send lots of them to everyone!

Thank you for using this forecast!
Please donate to support it!
Thank you to everyone for using this forecast. Does it save you time, gas money, or help you find more wind, powder, or just plain fun stuff to do? Please consider making a donation to keep it going! Use it here for free or make a donation and get on the mailing list for wind for the summer and Mt. Hood snow in the winter. It's not $99/year. Not $50/year. No, just $12.34 or more gets you on the list for 12 months. Do it via PayPal/CC by clicking on my happy photo below. Don't PayPal? You can send a check to Temira @ PO Box 841 in Hood River. Thank you for your support, and thank you for trusting my forecast. You guys mean the world to me.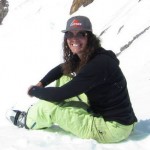 ---
Gorge Wind
Voting for the CGWA awards is now open. You can vote once per day. I nominated Shane Lebsack for most stoked, because he shows up at the beach and says, "It's going to be awesome," and comes off the water with a big grin on his face and says, "It was awesome," no matter how the rest of us perceived the session. It's always awesome in Shane's world, and you can't get more stoked than that! Vote Shane!
I also have a confession: I let my CGWA membership lapse. For a long time. I just renewed it this morning. You can renew your membership or join CGWAright here. It will take you less than 2 minutes. So do it now, and support windsurfing in the Gorge.
On to the wind forecast: There's a very nice gradient this morning, E .14, and by very nice, I don't mean that the gradient brought me a cup of coffee or a bunch of sunflowers or a million dollars. I mean that the gradient is big enough to support strong east wind. And for that reason, it's nice.
Expect easterlies at 26-30 at Rooster Rock this morning with easterlies building to 23-26 at Steven's Locks. The easterlies will fade pretty quickly this afternoon as stuff starts changing along the coast (heat low moving, southerly marine push, mass exodus from Portland to the sunny north coast, mass exodus from the sunny north coast back to Portland, etc).
Tomorrow starts out dead-glassy-calm, meaning your ski boat should be primed and ready and full of gas. Same goes for your fishing boat. I wouldn't fill yourself with gas, but I would get your SUP board ready for tomorrow morning too. And your rowing skull. Expect the light wind to last through midday, after which the westerlies will pick up, probably making it to 13-16 from Stevenson to Mosier before dark.
Monday starts with westerlies at 15-18 and picks up to 26-30, probably east of Hood River, but maybe not. Tuesday also looks windy.
Out on the coast, expect a hot and sunny day today north of Tillamook. Wind and swell will be (north/central/south): 5-10/light/light, NW 4@7. Tomorrow: light/light/light, NW 4@7. Monday: drizzle/10-15/25-35, NW 5@7.

Today's Gorge Wind – these are ranges for the average speed, not a predicted wind range. =)

Your favorite beach
Dawn
Patrol
9am-
11:30a
11:30a-
3pm
3pm-
dusk
Rooster's Rocks
E 26-30
E 26-30
E 21-24
E 13-16
Steven's Locks
E 14-18
E 23-26
E 23-26
E 13-16
Hatchery/White Salmon Sandbar (minus a few for Hood River)
light
light
light
light
Doug's, Lyle, Rowena
light
light
light
light
Rufus, etc.
light
light
light
light
Roosevelt, etc.
light
light
light
light
Temira's sail: 35-40: 2.9 / 30-35: 3.2 / 26-30: 3.5
23-26: 4.0 / 20-23: 4.5 less than 20: something bigger!
Tonia's kite: 35-40: 4m / 30-35: 4-6m / 26-30: 5-7m
23-26: 7-9m / 20-23: 8-10 / 15-20: 10-12 / 10-15: 13-15.
Advertising Worth Reading
Good Medicine Tea Lounge

The Good Medicine Lounge is bringing the world's premium tea to the Gorge. The Tea House focus is on organic, bio-dynamic, sustainable, and grower direct teas from all flavor categories and all tea growing regions. Tea drinkers can relax in a restored craftsman living room while enjoying a light food menu and sampling from the large inventory of classic teas, flavored teas, blends, and tisanes. Loose leaf tea is also available in bulk purchases with a variety of pots, mugs, and infusers available to help consumers steep at home. The Good Medicine Lounge: 1029 May Street. 7am-3pm, Monday-Friday.
Gorge Weather
What a lovely morning it is! It will be a warm, sunny and arid day today with just enough east wind to keep you feeling cool. Expect temps in the low 50's early and upper 80's in the afternoon. Tomorrow starts with temps in the low 50's, heating up to the mid 80's in the afternoon. Monday looks breezy with some low clouds in the morning. Temps will be in the mid 50's early and low 80's in the afternoon.

White Sprinter Van of the Day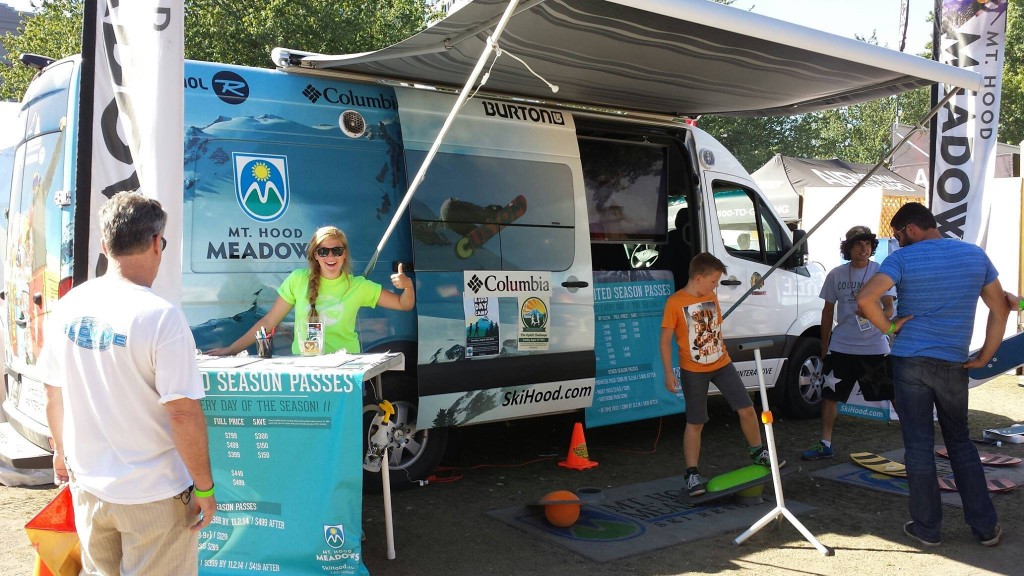 Road and Mountain Biking
It's still mighty dusty out there on the trails, but that doesn't mean it won't be fun. You just need a paradigm shift. The road biking will be good today too, and remember to take advantage of those east winds. There's nothing like blasting down Highway 30 from the Discovery Center to Rowena with an east wind. Yay! Tomorrow morning will be a SPECTACULAR morning for road biking. If you would like to pick up an Ellen Dittebrandt memorial t-shirt to support finishing the missing section of the Historic Columbia River Highway Trail, you can do so here.


The Clymb: free membership. Cheap gear.
Temira approves. Click to join.
River Levels / Cheezburger update
The John Day Dam is reading 70kcfs. The Dalles Dam is putting out 85kcfs. The White Salmon is at 1.75′. If you plan on running the White Salmon yourself, remember that there is a riverwide log about 150 yards below Cave Wave. The Columbia River is 72 degrees. Cheezburger looks like a whitewater Viking king in his current profile picture on Facebook.

Events – email me if I've missed any outdoor-related events
Today's the Aluminum Man triathlon and duathlon in The Dalles, and if you're out there cheering folks on, put your hands together for the locals from the Columbia Gorge Triathlon Club – they're in bright green kit.
Today is also day two of the Huckleberry Festival in Bingen, with music and games and everyone's favorite huckleberry milkshakes. Cascade Locks is hosting Pacific Crest Trail Days today and tomorrow, so if you want to check out the latest backpacking gear and take some cool free clinics, head to the western Gorge. I would go there and check it out, but I can't ride my bike there because the trail is not complete. So, buy an Ellen memorial t-shirt (link is in the biking section), and help me (and everyone else) ride safely between Cascade Locks and Hood River.
In Hood River today, there are free demos of Kona bikes from 10-3 at Family Man in Post Canyon. And then tomorrow, you can race bikes at the Rural Rampage Adventure Race in Hood River, benefiting Hood River Middle and High Schools. And if that's not your style, Skibowl has downhill mountain bike racing tomorrow too.
Have an awesome day today!
Temira