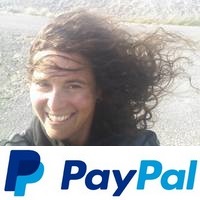 Thank you for using this forecast. I offer it freely so you can have more fun and plan your life. It does take significant time and energy to produce. If you find yourself using it often, or if you feel your life is more awesome because of my work, please make a donation. You can get this forecast via email by donation. The email subscription isn't $99/year. Not $50/year. Donating $12.34 or more gets you on the list for 12 months. Thank you for your support and thank you for trusting my forecast.
Click here to donate using a credit card.
Click here to donate via PayPal.
Venmo: @theGorgeismyGym
Snail Mail: PO Box 841, Hood River, Oregon 97031
Get the email version free through the end of June – try it out! Click here.

Today's Gorge Wind – these are ranges for the average speed, not a predicted wind range. =)

Your favorite beach
Dawn
Patrol
9am-
11:30a
11:30a-
3pm
3pm-
dusk
Rooster Rock
dappled
sun
on the
buns
Steven's Locks
10-13
13-16
23-26
23-26
Swell-Hood River
19-23
26-29
26-29
26-29?
Doug's, Lyle, Rowena
13-16
16-20
26-29
28-32
Rufus, etc.
13-16
16-20
26-29
28-32
Roosevelt & Arlington
13-16
16-20
23-26
26-29
Gorge Wind Forecast


Today and tomorrow are your last chance for nuking westerlies. Starting Monday, a low pressure system sets up offshore. Gradients decrease, and so do the strength and quality of the wind. Get it now!
For Saturday, we start with gradients of .11 and .03. River flow is 227kcf and temp is 63 degrees. FYI, the Vortex Paddle Series Race runs from Viento to Hood River today. Early gradients indicate the western Gorge will be favored today, but a cold front approaching in the afternoon could shift the action to the east.
For the early shift, we'll have 19-23 from Viento to Mosier with 10-15 east and west of there. Westerlies pick up to 26-29 Viento to Doug's (23-26 at Stevenson all day) from mid-morning on through early afternoon. The later session really depends on the impact of the cold front and the cloud burnoff in the west. Let's not get too fancy and just call it 28-32 from Viento to Rufus with the potential for the Viento to Hood River stretch to drop to gusty 21-24 if the cold front has a deleterious impact. Arlington is questionable today – models disagree on whether it will hit 28-32 or stay in the 23-26 range.
The cold front swings inland Saturday night into Sunday, a process that has a tendency to negatively impact Gorge wind quality. We will have deeper marine clouds on Sunday morning, which will shift the wind eastward. Expect 12-15 from Stevenson to Hood River early with 22-25 from Mosier to Arlington. Models think the Stevenson to Hood River stretch will top out at gusty 21-24 on Sunday. Rowena to Three mile get 28-32 or so. With that front moving through, the wind could be both up-and-down and gusty.
Get it Sunday, because the dreaded upper level low moves into the coastal waters on Monday. Max wind drops to 16-19 for the start of the week. While we'll still see onshore flow all week, the strength will be down significantly from the last two weeks. Some of you may appreciate that!
COAST, JONES, SAUVIE'S: Coast (north/central/south, wind N unless otherwise specified). Saturday: LTW/NW5/30-35, NW swell 5′ at 8 seconds. Sunday:LTNW/5-10/30-35, NW 5′ @ 7. Monday: 5-10/5-10/20-25, NW 5′ @ 10. Jones Saturday: 8-11. Sunday: 5-8. Monday: 5-8. Sauvie's Saturday: 16-19. Sunday: 8-11. Monday: 5-8.

Mt. Hood Snow Forecast: on vacation unless needed!
Got a schedule that makes it hard to link up with scheduled classes? No worries, we got you. Our virtual spin program gives you access to our all new Spin Studio built for our Cycling program. Connect up with Virtual Classes led by a live coach, or with voiceover some fresh beats and paired with Scenic Rides all over the world. You can even hit one button and play your favorites from NetFlix and a variety of other media services. Or jam out to tunes and catch up with your friends for an all-time great experience in a private studio. Bike Max is 10 people. Meet up with your friends on your schedule and keep your cycling fitness strong all winter long!Get signed up now by clicking here!

Hood River Weather Forecast
Mostly clear sky stays that way today. Temps will be in the mid 50's early and low 70's later. Strong west wind. No rainbows. Sunday starts off with marine clouds – mostly cloudy. It will clear up in the afternoon in Hood River, but maybe not to the west. Temps will be in the mid 50's early and upper 60's later. Strong westerlies. 0.5% chance of rainbows. Monday looks partly cloudy early and sunny later. Temps will be in the low 50's early and low 70's in the afternoon. Light west wind. No rainbows. Rainbow chances increase on Tuesday.

Looking for a complete Columbia Gorge forecast? Looking for more humor in your weather? Obscenities? You're looking for my TATAS: Temira's Awesome Travel Advisory Service on Facebook.

Road and Mountain Biking
Plains of Abraham is reportedly open. Fifteenmile is open. 450 is open. I saw a Strava on Gunsight, so that's open too with confirmed patches of snow. Logging has begun on Whoopdee, so the main loop is closed. Ronnoc trail will remain open, and so will the climb out. Other open trails: Post, Nestor, Columbia Hills, Hospital Hill, Dog River, Sandy Ridge, Syncline, and Falls Creek from the top. Lower Lewis River is open. Despite advice to the contrary, Red Hill Road was open to bikes on Saturday, 6/1. Proof is on The Strava. Red Hill Road is supposedly closed for logging. Ride at your own risk.
If you're riding Underwood, please do not park at the trailhead any more as per request by SDS. Continue past the trailhead 0.5 miles or so to the new designated parking area. The cows are off Hospital Hill now!

Upcoming Events
Today's community events include a group road bike ride at 8;45 from Mountain View Cycles and a free bootcamp workout at Sorosis Park in The Dalles at 10. Other events include the Gorge Ride from the Discovery Center, the Grand Opening of the Gorge Fly Shop, the Vortex Series downwind paddle race from Viento, the Wild Woman footrace in Trout Lake, Pups in the Park in Parkdale, and the Relay for Life Fund Run in The Dalles.
There's a trail work party at Punchbowl Falls in Dee, and a brush clearing party in Post Canyon. That one meets at Family Man at 9;30. Bring loppers. There's also a work party on the south end of the 170 trail. That one meets at Binn's Hill Staging Area at 9am. Hood River Yacht Club's opening day is today with free sailboat rides from 10 to 5.

White Sprinter Van of the Week!


Click here for the White Sprinter Van map of the world!!!

Random Morning Thoughts: on vacation.
Click here for the full events calendar.
Have an awesome day today!
Temira