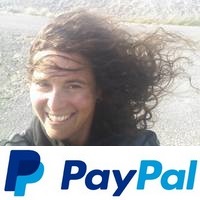 Thank you for using this forecast. I offer it freely so you can have more fun and plan your life. It does take significant time and energy to produce. If you find yourself using it often, or if you feel your life is more awesome because of my work, please make a donation. You can get this forecast via email by donation. The email subscription isn't $99/year. Not $50/year. Donating $12.34 or more gets you on the list for 12 months. Thank you for your support and thank you for trusting my forecast.
Click here to donate using a credit card.
Click here to donate via PayPal.
Venmo: @theGorgeismyGym
Snail Mail: PO Box 841, Hood River, Oregon 97031
Get the email version free through the end of January – try it out! Click here.

Mt. Hood Snow Forecast – 5000′

4a-8a
8a-12p
12p-4p
4p-8p
8p-4a
Saturday
5000′->9000′
Sunday
9000′-10000′
Monday
10000′->6000′
Mt. Hood Weather Forecast

We've achieved our first round of "spring skiing" for the winter, as high pressure settles over the Northwest for a few days. That'll bring dry weather and warmer temps with the possibility for intermittent high clouds.
For Saturday, expect a sunny day on Mt. Hood. The free air freezing level (FAF) will be 5000′ early and 8000′ in the afternoon. Wind will be S 10-15 all day. Sunday looks clear. The FAF will be 9000′ to 10,000′ all day. Wind will be S 10-15 early and SE 10-15 in the afternoon and evening.
Monday looks clear. FAF: 10,000′ falling to 6000′ overnight. Wind: SSE 10-20. Tuesday starts off clear and then turns clouds. FAF: 6000′ early and 5000′ in the evening. Wind: SE 10-20. Next chance of precip is Wednesday, but there's not much of it. After that, models disagree and no forecast is possible.

Gorge Wind Forecast
The Gorge wind forecast is the same for the next three days. East wind. 45-50 at Rooster Rock, 25-30 near Stevenson, 15-20+ near Viento. The wind will back off a bit on Monday afternoon and pick back up to 40-45 on Tuesday.
JONES, SAUVIE'S, COAST: now on vacation for the fall and winter. Will return in spring.

Got a schedule that makes it hard to link up with scheduled classes? No worries, we got you. Our virtual spin program gives you access to our all new Spin Studio built for our Cycling program. Connect up with Virtual Classes led by a live coach, or with voiceover some fresh beats and paired with Scenic Rides all over the world. You can even hit one button and play your favorites from NetFlix and a variety of other media services. Or jam out to tunes and catch up with your friends for an all-time great experience in a private studio. Bike Max is 10 people. Meet up with your friends on your schedule and keep your cycling fitness strong all winter long!Get signed up now by clicking here!

Gorge Weather Forecast
There's a whole lot of Nothing out there this morning, and the best we'll do today is partly cloudy in the afternoon. Temps will be near 40 early and near 40 later. East wind. No rainbows. Repeat for the next three days with sunshine possible, in the afternoons.

For weather specifically directed at travel through the Gorge, please visit Temira's Awesome Travel Advisory Service on Facebook.

Syncline is probably fine to ride today. Stay on the trails. Don't shortcut the corners. Remember, if you damage the trails, volunteers have to spend timing fixing them rather than building new trails. There are lots of other options: gravel grinding, road biking, trainer biking. Don't knock 'em 'til you try 'em!

Upcoming Events
It's Saturday. There's a free bootcamp workout at Sorosis Park in The Dalles at 10am. There's an XC race at Mt. Hood Meadows this morning. Laura Green's memorial is at Springhouse Cellars (The Ruins) at 10am today.

Random Morning Thoughts
Click here for the full events calendar.
Have an awesome day today!
Temira