The best snow forecast for Mt. Hood. The best wind forecast for the Gorge.
Support it with a contribution!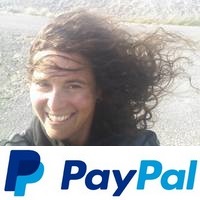 Thank you for using this forecast. Writing it takes 60-120 minutes a day; I can only keep it going with your generous financial support. Make a contribution or subscribe and get it in your inbox with bonus material. What's that cost? Not $99 a year. Nope. Not $49. Contribute $19.99 or more, and you're on the list for a year. People are added to this list on Thursday and Sunday. Thanks for your patience! Click below to contribute and keep the forecast going for everyone, nearly every day.
Credit card payments use this button
Click here to use your PayPal
Venmo: @theGorgeismyGym
Snail Mail: Temira Lital, PO Box 841, Hood River, Oregon 97031
(note: I am not a non-profit entity. The only way to accept credit cards with a user-defined amount is to use the 'donate' button. Thanks for understanding!)

Auto-renewing subscription. New! Awesome!
The Forecast
Today's Gorge Wind – these are ranges for the average speed, not a predicted wind range. =)

Your favorite beach
Dawn
Patrol
9am-
11:30a
11:30a-
3pm
3pm-
dusk
Rooster Rock
chilly
morning
for bun
warming
Steven's Locks
LTV
LTV
LTW
8-11
Viento
LTV
LTV
LTW
8-11
Swell-Hood River
LTV
LTV
LTW
8-11
Lyle to Doug's
LTV
LTV
LTV
LTV
Rufus, etc.
LTV
LTV
LTV
LTV
Roosevelt & Arlington
LTV
LTV
LTV
LTV
Gorge Wind Forecast
Light and variable wind sticks around all day Saturday and starts off the day Sunday. A weather system approaching from the west nudges the wind upward Sunday afternoon. As it sweeps through Sunday night, high pressure builds behind. That sets up a windy Monday. By Tuesday, we're looking at a day or two of easterlies.
Saturday will be light and variable and probably glassy all day. River flow is 67,000 cfs, river temp is 59F, and high temp forecast is 70F. Sunday starts light and variable.. As this weather system pushes in to the western Gorge late morning, the wind responds. You'll find gusty 14-18ish from Viento to Arlington late morning to early afternoon. In the later afternoon hours, the wind builds to gusty 21-26 from Mosier to Rufus with gusty 18-23 at Arlington and drizzly, gusty 12-15 in the west. High temp: 61F.
High pressure sticks around on Monday. This starts the day with 17-21 from Viento to Arlington with 12-15 at Stevenson. Afternoon wind will be 21-24 from Mosier to Rufus with 13-16 to the east and west. That said, Viento to Hood River may join in the low 20's too, but models are not in agreement on that. High temp: 57F. Tuesday's forecast is currently for easterlies at 20-30. Have a great day!
Coast, Jones, Coast
Coast (north/central/south, waves. Wind direction north unless otherwise noted. Swell forecast from NWS.) Saturday: S15-20/S10/LTV, NW swell 6′ @ 12 seconds. Sunday: NW10-15/SW5-10/SW5-10, NW 6′ @ 12. Monday: SW10/SW10/S5-10, W 8′ @ 12. Jones Saturday-Monday: LTV. Sauvie's Saturday-Monday: LTV.
Mt. Hood Weather forecast
Mt. Hood snow forecast returns sometime around the beginning of November.
Hood River Weather Forecast
A few high clouds start the day and stick around, maybe increasing. Temps will be near 40 early and near 70 later. Light and variable wind. No rainbows. Sunday starts with a partial Nothing and high clouds. Clouds increase. Chance of rain overnight. Temps will be in the mid 40's early and low 60's later. Light and variable wind early. Moderate westerlies later. No rainbows. Monday starts partly to mostly cloudy with scattered sprinkles. Temps will be near 40 early and in the mid to upper 50's later. Moderate to strong westerlies. 62% chance of rainbows.
Looking for a complete Columbia Gorge forecast? Looking for more humor in your weather? Obscenities? You're looking for my TATAS: Temira's Awesome Travel Advisory Service on Facebook.
Cycling
Please help the HRATS out: sign up to volunteer for the Post Canyon Enduro the weekend of the 15th. HRATS receives money from the event organizers, and that money goes towards building and repairing trails. SDS and Kreps lands have reopened. Washington DNR land is also open now. All other trails are open at this time. Motorized use is still not allowed in areas where it was closed due to fire season. In other news… thanks to last week's rain, the dirt is nearly perfect in most places. More rain is coming, so get ready for more brown pow!
Local Events
Harvest fest is Friday through Sunday at the Hood River Event Site. The Enduro is happening in Post Canyon this weekend. Expect heavy rider traffic and lots of closures. Ride elsewhere. The Columbia Gorge Marathon is October 24th. The HRATS have trail work parties on October 23rd. As of this morning, the only one listed on their link is a work party on Bad Motor Scooter in Post. TKO has a trail work party at Wyeth on the 16th.
Sprinter Van of the Week!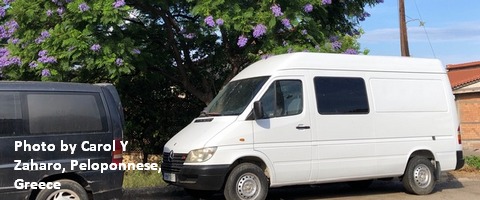 Click here for the Sprinter Van map of the world!!! Have an awesome day!