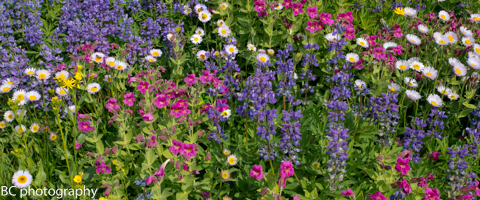 The sunny weather continues on Mt. Hood for the next few days. If you believe the long-range models, it looks like we'll see some rain during the middle of the week, followed by more dry weather, followed by some snow next weekend. Your task, should you choose to accept it, is to see if what's currently predicted actually happens next weekend! Continued below the chart…
Mt. Hood Snow Forecast – 5000′

4a-8a
8a-12p
12p-4p
4p-8p
8p-4a
Today
10,000'
Tomorrow
10,000'
The day after
11,000'
Today starts with high clouds and some sunshine and transitions to blue sky above the slopes. The free air freezing level (FAF) will be around 10,000′ all day, 5000′ temps will max out in the upper 40's, and the wind will be NW 15mph. Tomorrow looks exactly the same as today, minus the morning high clouds.
Monday looks slightly different: we may start out with high clouds and then transition to sunshine. Or maybe we'll see high clouds all day. The FAF will be 10,000′ early and 11,000′ in the afternoon with 5000′ max temps near 50 degrees and NW wind at 15mph.
We might see a few sprinkles Tuesday night into Wednesday morning, followed by a period of heavier rain on Wednesday afternoon or evening with the snow level around 6500.

Click on my photo to donate and support this forecast.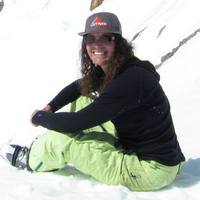 Thank you for using this forecast. Does it save you time, gas money, or help you find more wind, powder, or just plain fun stuff to do? Please make a donation to keep it going! Use it here for free or get on the mailing list for wind for the summer and Mt. Hood snow in the winter. Just click on my photo to donate. The email isn't $99/year. Not $50/year. No, just $12.34 or more gets you on the list for 12 months, and sometimes there are cool prizes. Donate via PayPal/CC by clicking on my happy photo below. Don't PayPal? You can send a check to Temira @ PO Box 841 in Hood River. Thank you for your support, and thank you for trusting my forecast. You guys mean the world to me.
---
Gorge Wind
The windiest winter ever continues today with a round of light westerlies. Expect 10-13 this afternoon from Steven's Locks to Mosier. Expect easterlies at 15-18 tomorrow morning at Rooster, fading to 10-13 in the afternoon. As of right now, it looks like we'll see westerlies at 20-23 on Monday, strongest near Hood River.
Out on the coast, you will find the following (north/central/south): 10-15/15-20/25-30, W 4@13. Tomorrow: 10-15, W 4@14. Monday: 15-20/20-25/25-30, W 4@14.

Random Morning Thoughts
I got nothin' to say this morning. I went on a huge bike ride yesterday, and the thing that sounds best to me today is to lie on the ground and soak up some sunshine. Tanning, it's the new cycling. It's the new running. It's the new… come to think of it, you could tan and cycle and windsport and do whatever you like today. And remember to set the clocks ahead tonight. We'll have an extra hour of daylight after work starting tomorrow!
(don't forget that you're supposed to be writing down something you love about yourself each day this month and putting that nice thought in a mason jar for later…)

Gorge Weather Forecast
We have a partly cloudy start today, but those clouds should be gone by afternoon. Temps will be in the mid 30's early and the mid 60's this afternoon. No rainbows. Light west wind. Tomorrow looks sunny. Temps will be in the upper 30's early and the mid 60's in the afternoon. No rainbows. Light east wind. Monday looks partly cloudy with a few high clouds. Temps will be in the low 40's early and the mid 60's in the afternoon with moderate west wind.

White Sprinter Van of the Day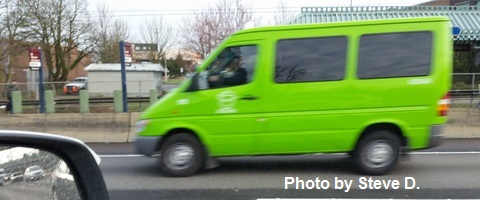 Road and Mountain Biking
Perhaps, just perhaps, today will see the freeze thaw dry out so we can all go ride dirt tomorrow. In the meantime, Syncline, Nestor and Falls Creek are your best bets. Road biking will be nothing short of epic today with light wind and temps in the 60's this afternoon. Epic road conditions continue tomorrow. I highly recommend Three Summits – seven of us rode it yesterday. There's quite a bit of debris on Lake Branch Road, but there's just one little patch of ice and no snow at all.


The Clymb: free membership. Cheap gear.
Temira approves. Click to join.
Upcoming Events
There's a trail run at 8am today at Post Canyon. There's a free seed starting workshop (for you gardeners and aspiring pot growers – it's not legal 'til July, remember), at Grow Organic at 2pm. On Sunday, there's community yoga at 9am at Yoga Samadhi, there's ping pong at the armory at 3, there's pickup touch rugby at the Mosier School at 3pm, and there's community yoga at Root Down at 6pm.
Have an awesome day today!
Temira