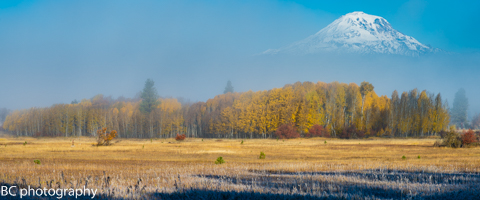 I am sorry to say that I do not have an update on whether the beaches between Lyle and The Dalles remain under advisories due to poopy water today. Riverkeeper's latest update does seem to indicate icky levels of e. coli at Doug's Beach, so keep that in mind…Anyway… this is a happy, happy, happy wind forecast. Today, Saturday, starts off light with a 5am gradient of .05 (pdx-dls). Expect the westerlies to pick up to 13-16 from Stevenson to Hood River by mid-afternoon. We should see 21-24 after 5pm from Stevenson to The Dalles, with the wind continuing to build overnight. River temp is 56 degrees, and flow at The Dalles is 302kcfs, kinda borderline for the Maryhill stretch of the river. Continued after the chart…
Today's Gorge Wind – these are ranges for the average speed, not a predicted wind range. =)

Your favorite beach
Dawn
Patrol
9am-
11:30a
11:30a-
3pm
3pm-
dusk
Rooster Rock
Get
sunscreen.
Get
tan!
Steven's Locks
LTV
LTV
13-16
21-24
Hatchery/White Salmon Sandbar (minus a few for Hood River)
LTV
LTV
13-16
21-24
Doug's, Lyle, Rowena
LTV
LTV
13-16
21-24
Rufus, etc.
LTV
LTV
LTV
10-13
Roosevelt, etc.
LTV
LTV
LTV
10-13
Gorge wind forecast, continued…

Sunday morning starts off nuking windy as a weak front drags a deep marine layer into the Northwest. That'll be followed by a couple of weak shortwaves during the day, which could impact wind quality a little bit. That said, we'll have huge gradients tomorrow and a nearly Classic setup, so make sure you take your smallest gear, including your helmet. Dawn Patrol Sunday morning should be from Mosier to The Dalles at 28-32. For the rest of the day, we'll have 28-32 from Mosier to Arlington, with 30-35 likely from Rowena to Rufus.
---

Donate and keep the forecasts coming
See below for details.
---
The Viento to Hood River stretch is a big maybe on Sunday, due to the fact that I have no clue exactly how far eastward the marine air will penetrate. Because I'd prefer to spend my day close to home, I'm hoping we'll see 30-35 at Swell as well, but we're probably going to have to look out the window Sunday morning for the answer. In addition, given the fact that there are a couple of weak weather systems predicted to move through during the day, I suggest going for it early, rather than waiting for it.
Monday looks like 15-18 all day, through the entire Gorge in the morning, backing off to Stevenson-to-The-Dalles in the afternoon. Tuesday looks light and variable.
Jones n' Sauvie's beta test forecast. Jones today, 24-28. Jones tomorrow, 20-23. Jones on Monday, 10-13. Sauvie's today: 13-16+. Sauvie's tomorrow: 10-13. Sauvie's on Monday, 5-10.
Coast (north/central/south). Today: 20-25/25-30/30-40, NW 6′ @ 8 seconds and W 4′ @ 13. Tomorrow: 20=25/20-25/30-40, NW 6′ @ 8. Monday: 10-15/20-25/30-40, W 6 @ 8.

Support your forecaster, Temira!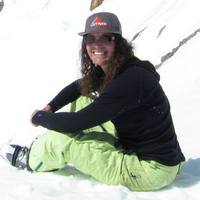 Thank you for using this forecast. Does it save you time, gas money, or help you have more fun in your life? Make a donation! Get your forecast here for free or donate and get on the mailing list for year-round wind forecasts and ski season snow forecasts. Just click on my photo to donate via PayPal or credit card. The email isn't $99/year. Not $50/year. No, just $12.34 or more gets you on the list for 12 months, and sometimes there are cool prizes. Don't PayPal? Send a check to Temira @ PO Box 841 in Hood River. Thank you for your support, and thank you for trusting my forecast.
---
Mt. Hood Snow Forecast
Nope, definitely no snow. Just sunshine. The free air freezing level will be 13,000′ today with 5000′ temps maxing out around 65 degrees. Wind will be NE 20-30 early and NW 10 in the afternoon. Sunday looks warm and sunny, but depending on the depth of the marine clouds, it's possible we'll see a few lower-elevation sprinkles early in the morning. Anyway, the freezing level will be 13,000′ and 5000′ temps will max out around 55 degrees. Wind Sunday will be NW 25-30 all day. Monday looks cooler, with the freezing level around 6000′ in the morning and 8000′ in the afternoon. Wind on Monday will be NW 25 early and NW 15 later in the day.

Random Morning Thoughts
I was out mountain biking a couple of days ago, and I hit a slick spot and crashed my bike. Before I even hit the ground, I was laughing. That surprised me, because like most people, I'm afraid of crashing!
I think we're all afraid of crashing and getting hurt. The consequences can be dire. And of course, I'm not just talking about crashing a bike, a kite, or a bad fall on skis. I'm talking about taking a tumble in life. We get all worked up and freaked out about messing up. Some of that is because we're afraid of physical pain, and some of that is because we're wary of the emotional pain that comes with screwing up. Nobody likes feeling ashamed. Nope.
But we've all messed up both in sports and in life lots of times, and we've all lived through whatever ever happened. It's important to keep that in mind, or we become increasingly more cautious as we age. We grow and become better people by messing up, hurting, and moving through the experience. Mistakes widen our perspective on life and increase our capacity and tolerance for experience. So, the next time you find yourself letting fear of physical or emotional pain stop you, take a moment to reflect on what's going on. Maybe you're being cautious, or maybe you're living a constrained life. The only way to know is to look and see. You're awesome. Have an awesome day.

Disclaimer required by my grad school program: I am not your therapist. I am your weather forecaster. Take everything I say with a grain of salt, and consult with your actual therapist about your mental health issues.

Gorge Weather Forecast
It's summer out there again today, with clear sky and sunshine. Temps will be in the mid 50's early and the mid 80's this afternoon. Open up your doors and windows early and let in the cool air before it's gone! Light wind early, moderate wind late. No rainbows. Sunday sees the high temp drop almost 20 degrees, giving us low 50's to start and just the mid 60's in the afternoon. We might even see partly cloudy sky in Hood River in the morning. Nuking wind. No rainbows. Monday looks sunny with temps in the upper 40's early and the upper 60's in the afternoon. Moderate wind. No rainbows.
For weather specifically directed at travel through the Gorge, please visit Temira's Awesome Travel Advisory Service on Facebook.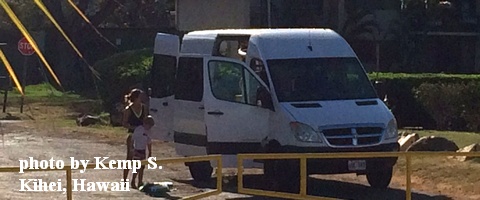 Road and Mountain Biking
There's nothing new to report today, but maybe if one of you goes and checks out Lewis River, I'll have some news to report tomorrow! The complete list of trail conditions is here at my website. In road biking news, Lake Branch Road is NOT open. There's lots of snow and one big downed tree, along with a lot of debris on the road. That means Vista Ridge and the Trout Lake Forest Loop are unlikely to be open as well. Today, especially this morning, looks good for road biking. You're not going to enjoy tomorrow on the road – it'll be way too windy! Light wind returns on Tuesday.

Upcoming Events
There are two big plant sales today at 9am. The Master Gardeners have a sale at the Extension office, and The Next Door has a sale at their office, on Tucker Road by Nelson Tire.
The rest of today's events include the Angela Coe run in Cascade Locsks, Lila May's Tutu Trot in Hood River, Tracktown Youth League's meet at Hood River Valley High, and our local women's mountain bike team's car wash at Dirty Fingers at 11. There's a guided wildflower hike today at Rowena Crest at 2pm. Somehow I had the idea that there was a trail work party in Post Canyon tomorrow, but there's not. =)
Have an awesome day today!
Temira

The Clymb: free membership.
Cheap gear.
Temira approves. Click to join.