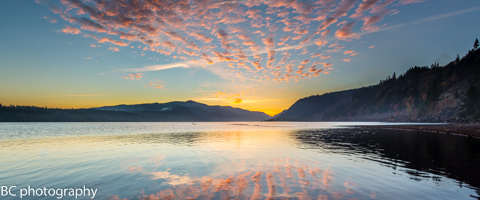 Last night brought another round of the dreaded "mixed precipitation" to Mt. Hood, but by morning, the mix had switched to flurries with breaks in the weather. That will continue today, with sunshine early afternoon before high clouds move in early evening. The snow level today will be 5000′ early, 4000′ midday and 5000′ overnight. Trace accumulation and nothing more. Wind will be SW 35 early and SW 20 in the afternoon. Continued below the chart…
Mt. Hood Snow Forecast – 5000′

4a-8a
8a-12p
12p-4p
4p-8p
8p-4a
Today
5000'
Tomorrow
5500'–>4500'
The day after
3000'
Tomorrow starts off cloudy with a chance of fog, freezing mist, or light flurries in the morning, followed by snow after noon. The snow level will be 5500′ early, dropping to 4500′ by 5pm. We'll see no accumulation in the morning with .2-.3" water value (WV) after 2pm into Monday morning. That'll give us 2-3" of new snow. Wind will be SW 30 all day.
Monday morning sees the arrival of a stronger, colder weather system. The snow level will be around 3000′ all day, as low as it's been for a long time. As of right now, it looks like we'll see .5" WV during the day, for 4-6" of new snow, followed by another .1" WV overnight, for another 1". Yay! Wind will be SW 15 early, rising to SW 35-40 by 2pm and holding overnight.
Snow continues on Tuesday, with the snow level at 2000′ early and 5000′ in the afternoon. Looks like we'll see another 3-6" on Tuesday. Sadly, a warm front with pineapple roots is living in the Wednesday models. Both the Euro and the GFS show the worst of the moisture headed north of us. Still, the GFS thinks we'll see 2" of rain. Let's just cross our fingers and hope the system heads north and misses us.

Support the forecast – Donate!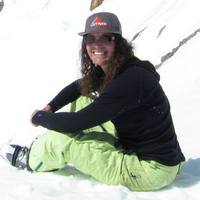 Thank you for using this forecast. Does it save you time, gas money, or help you have more fun in your life? Make a donation to keep it going! Use it here for free or get on the mailing list for wind for the summer and Mt. Hood snow in the winter. Just click on my photo to donate via PayPal or credit card. The email isn't $99/year. Not $50/year. No, just $12.34 or more gets you on the list for 12 months, and sometimes there are cool prizes.Don't PayPal? You can send a check to Temira @ PO Box 841 in Hood River. Thank you for your support, and thank you for trusting my forecast. You guys mean the world to me.
---
Gorge Wind
The wind has turned to westerly this morning with gradients at .05 (pdx-dls) and .06 (dls-psc). As the weather system moves through today, the wind will pick up. It's not a perfect setup – I'd like to see offshore high pressure – but we will see plenty of wind to get on the water. Expect the wind to pick up mid-morning, hitting gusty 13-16 from Steven's Locks to Hood River, gusty 15-18 at Mosier, and gusty 23-27 from Doug's east to Arlington.
This doesn't look like a great setup for the Maryhill stretch of the river, but you could try it anyway. The Columbia is at 169kcfs, which is insanely low for this time of year – we should be seeing double that. You should have no problems with current at Maryhill. River water temp is 46 degrees.
Tomorrow starts off light and variable and picks up to W 10-13 in the afternoon with a brief stronger period possible between 2pm and 5pm. Monday starts out LTV and picks up to gusty 26-30+ in the afternoon.

Random Morning Thoughts
My mind keeps coming back to the thing I mentioned a couple days ago about touch being so old, older than words. The same goes for our emotions – they have been with us humans far longer than we've had words for them. The limbic system's an old thing, you know.
Something I always find striking is how the body can give us a powerful emotion without the words or concepts to describe the origin of the feeling. Sometimes all we can do is sit with those emotions without comprehension.
When this happens and I have the time, I like to let my right brain take over and free-associate. And sometimes I'll get an image or a story or an idea that will let me know where the emotion is coming from. Then I relax and find a sense of relief in that aha moment.
My point is that our bodies talk to us in emotions and feelings, not words. Bodies are very smart and sensitive, and they can teach us a lot. We would do well to listen to them carefully. Take some time to listen to what your body is telling you. You'll be wiser for it. That is all. =)
(don't forget that you're supposed to be writing down something you love about yourself each day this month and putting that nice thought in a mason jar for later…)

Gorge Weather Forecast
I see clouds and stars outside my house this morning, so I'm predicting a partly cloudy day today with high clouds arriving in the afternoon. Temps will be in the low 50's early and low 60's in the afternoon. Increasing wind, 74% chance of rainbows early in the day. Tomorrow starts off cloudy with showers after 2pm. Temps will be in the upper 30's early and the mid 50's in the afternoon. Light wind. 43% chance of rainbows. Monday looks rainy early and showery with sunbreaks in the afternoon. Temps will be in the low 40's early and the mid 50's in the afternoon. Strong wind, 99% chance of rainbows.

White Sprinter Van of the Day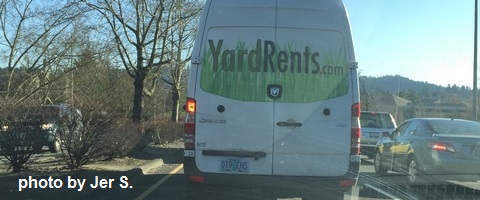 Road and Mountain Biking
I did a couple short laps on Syncline yesterday, and the dirt was good. If you're riding there or at Columbia Hills today, do it early, because the later you go, the windier it will be. I have a two-day-old report from upper Post Canyon saying it's muddy, and a 24 hour old report from lower Post saying it's not muddy. I suspect it's muddy in spots. Whoopdee is good. In road biking news, we are going to lose the high-elevation rides for a little while early this week, so get them now, right now.


The Clymb: free membership. Cheap gear.
Temira approves. Click to join.
Upcoming Events
There's a trail run with the Tri Club at 8am in Post Canyon this morning. There's a 65 mile bike ride with the Tri Club out of Lyle tomorrow morning. There's also some sort of bike ride involving a priest blessing your bike at Dirty Fingers tomorrow morning followed by the watching of the Milan San Remo bike race in the afternoon. There's community yoga at 9am at Yoga Samadhi tomorrow, there's pickup touch rugby at the Mosier School at 3pm, there's ping pong at the Hood River Armory at 3pm, and there's community yoga at Root Down at 6pm. Coming up next weekend, it's the Gorge Roubaix bike race and Gravel Grinder fun ride.
Have an awesome day today!
Temira