The best snow forecast for Mt. Hood. The best wind forecast for the Gorge.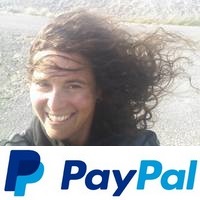 Thank you for using this forecast. Like it? Find it useful? Support it (and me!) by sending some cash my way. What's it cost to support me and get the email version? Not $99 a year. Nope. Not $49. Just $19.99 or more gets you a year. People are added to this list on Thursday and Sunday. My day job is crisis mental health, and I don't have time on other days. Thanks for your patience! Click below to contribute. Thank you!!
Credit card payments use this button
Click here to use your PayPal
Venmo: @theGorgeismyGym
Snail Mail: PO Box 841, Hood River, Oregon 97031
(note: I am not a non-profit entity. The only way to accept credit cards with a user-defined amount is to use the 'donate' button. Thanks for understanding!)

Auto-renewing subscription. New! Awesome!
The Forecast
Today's Gorge Wind – these are ranges for the average speed, not a predicted wind range. =)

Your favorite beach
Dawn
Patrol
9am-
11:30a
11:30a-
3pm
3pm-
dusk
Rooster Rock
rainy
day
stay
away!
Steven's Locks
LTV
LTV
LTV
10-13
Swell-Hood River
LTV
LTV
LTV
LTV
Lyle to Doug's
LTV
LTV
LTV
LTV
Rufus, etc.
LTV
LTV
LTV
LTV
Roosevelt & Arlington
LTV
LTV
LTV
LTV
Gorge Wind Forecast
Very active spring weather is forecast for the next couple of days; a powerful low pressure system will be moving inland late Saturday, and that sets us up for a big day on Sunday. Westerlies stick around on Monday. You'll notice I didn't mention wind for Saturday. That's because there won't be much if any – nearly-calm wind all day gives way to westerlies at 10ish late in the day as a band of rain pushes in. Desperate to chase that wind? Deets: 10-13mph between Stevenson and Viento sometime after 5pm. High temp: 61F. Overnight wind builds and builds and builds.
Dawn Patrol on Sunday morning will be all that you could hope for. The swap meet, unfortunately, will not be all you hoped for: it's been canceled for unspecified reasons. Sad! Westerlies start the day at 26-30+ from Stevenson to The Dalles with 22-25+ from Rufus to Threemile. A bit of drizzle is forecast between Rowena and Rufus in the morning, so there's no rush to head to the eastern Gorge. Misty weather is also forecast to Hood River intermittently during the day, so the best wind won't be found there. Where will it be? Head somewhere between Mosier or Lyle and Arlington for 30-35 from late morning on. Threemile and Boardman will see 27-31. high temp: 58F. Not exactly hot.
The low making all the fuss on Sunday exits to the east by Monday. We're left with middling-strength offshore high pressure and middling low pressure in the desert. At least things will be stable! Westerlies starts at 18-22 from Mosier to Arlington with 12-15 to the west. Don't head east! The wind drops to light-and-variable in the eastern Gorge by early afternoon. You're best served between Stevenson and Doug's where you'll find 21-24ish. Rufus: maybe 13-16. Sounds like a nice day for a paddle downwinder, doesn't it? High temp: 64F. Models currently suggest light/variable wind on Tuesday and Wednesday (with 75-80F temps) as high pressure fills inland.
Jones, Sauvie's, Coast
Coast forecast (north/central/south, waves). Swell forecast provided by NWS. Wind direction northerly unless otherwise noted. Saturday: variable to 25/variable to 35/variable to 35, W swell 5′ at 8 seconds. Sunday: W10-20/W10-20/N15-25, W 8′ @ 9. Monday: NW10-15/N10-15/30-35, W 4′ @ 10. Jones Saturday: 7-10. Sunday: 7-10. Monday: 16-19. Sauvie's Saturday: calm. Sunday: W 10-15. Monday: N7-10.
Mt. Hood Snow Forecast – Special Bonus Memorial Day Weekend Forecast
Bonus Memorial Day weekend forecast thanks to snow on the passes… For Saturday morning, the snow level starts around 5500′. It briefly rises to 6500′ this afternoon, holds overnight, and falls to 5000′ by daybreak Sunday. During the day Saturday, about 0.2" rain is forecast. Another 0.5" is forecast overnight. That'll switch to snow between 2am and 5am for an inch or two of new at 5000′. Wind: SW 10 this morning, S 10-15 this afternoon, and NW 30 after midnight.
Sunday will be stormy and snowy. The snow level will be 5000′ in the morning and 3500′ from mid-afternoon on. About 0.3"-0.6" (thanks, orographics) water equivalent (WE) is forecast during the day, for 3-5" new at 5000′. Another 0.4"-0.7" is forecast overnight (again, thank the orographics for the enhanced snowfall), for 4-7" additional new snow by Monday morning. Wind: NW30 in the morning, WNW 30 in the afternoon, and NW 20-25 after midnight. A trace of snow falls Monday morning (snow level 3500′) before temps warm in the afternoon (free air freezing level 8000′). The wind decreases from NW 20-25 to variable-to-15. After that: three days or so of warmer, dry weather. Total snowfall at 5000′ should be 8-12". Above 7000′, the total could be closer to 16-22". That's a lot of snow for this late in the year!
Hood River Weather Forecast
Clouds this morning give way to mist midday and rain t his afternoon. Temps will be in the upper 40's early and low 60's later. Light/variable wind. 2% chance of rainbows. Sunday will be cloudy and drizzly then mostly cloudy. Temps will be in the upper 40's early and upper 50's later. Strong westerlies. 99% chance of rainbows. Monday will b e mostly cloudy then partly cloudy. Temps will be in the upper 40's early and mid 60's later. Moderate westerlies. 0.3% chance of rainbows. The next few days after that look warm and dry.
Looking for a complete Columbia Gorge forecast? Looking for more humor in your weather? Obscenities? You're looking for my TATAS: Temira's Awesome Travel Advisory Service on Facebook.
Local-ish Events
Please let me know of outdoor-related local-ish events. If you don't tell me, I don't know!
CGW2 canceled Sunday's swap meet. No reason given.
Ferment's Tuesday night 4-mile walk/run is at 6pm. At 7:15am on Wednesdays, there's a run from the White Salmon Bakery. At 7am on Friday morning, you can get a donut and coffee for going for a run at Kickstand Coffee. The Small Boat paddlers have a group paddle on Sunday at 11am at the Event Site. The Dirty Fingers Sunday Service rides happens at 9am – this week is the last one. They are fast-paced. If you are not, bring a buddy. The ride is followed by bike race viewing and beer drinking at the shop. Post and Pint happens Thursday evenings at 5:30 when Post is not too wet to ride.
Cycling
There was an event on 5/22 on Dog River trail, which suggests it may be open. That's not confirmed. A good portion of the Eldorado Trail (below the intersection with Riorden Hills Road (near the top, below the clearcut) is closed starting today for at least the next few days. Do not enter that area for your safety. Courtney Road (the road that goes up above Syncline) is closed until October. Do not attempt to use it to access trails. Starting now, you will need a parking pass to park at Post Canyon. This money will support trails. Hospital Hill: cows are out – no dogs allowed. Underwood: do not enter areas that are closed due to logging operations.
Sprinter Van of the Week!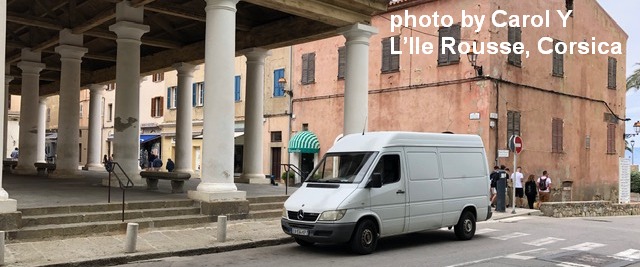 Click here for the Sprinter Van map of the world!!!
Have an awesome day!