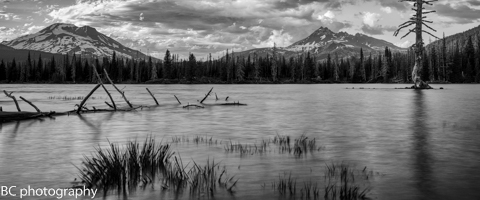 Random Morning Thoughts
I feel stuck right now. What's that mean? Well, I don't know what it means for the rest of the world, including you, but here's what it means for me: When I feel stuck, it seems like nothing negative will change for the better, ever, in my world. Not my emotions, not my relationships, nor my job or my prospects for the future. Not nothin' at all. Feeling stuck sucks. It feels heavy. It feels confining. Stuck takes away my curiosity, my sense of humor, and my enthusiasm.
The funny thing is that writing about being stuck makes it less so, because the solution for being stuck seems to be to change something. And words are change. So are actions. Sometimes when I feel this way, I make myself do something way out of character. Or I ask someone something scary, perhaps a person who's contributing to the sense of stuckness.
And after a few of those tiny movements work out okay, the weight begins to lift. I dunno if that will work for you, but give it a shot. If you feel like nothing's moving in your life, try something new, even a tiny something new. Like this: I'm gonna go ask my coworker if she's got a spare energy drink. Out. Have a nice day.

Thank you for using this forecast!
Click on my photo to support it with a donation.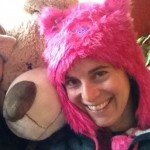 Thank you for using this forecast. Does it save you time, gas money, or help you find more wind, powder, or just plain fun stuff to do? Please make a donation to keep it going! Use it here for free or get on the mailing list for wind for the summer and Mt. Hood snow in the winter. Just click on my photo to donate. The email isn't $99/year. Not $50/year. No, just $12.34 or more gets you on the list for 12 months, and sometimes there are cool prizes. Donate via PayPal/CC by clicking on my happy photo below. Don't PayPal? You can send a check to Temira @ PO Box 841 in Hood River. Thank you for your support, and thank you for trusting my forecast. You guys mean the world to me.
---
Mt. Hood Snow Forecast – 5000′

4a-8a
8a-12p
12p-4p
4p-8p
8p-4a
Today
8000-9000′
Tomorrow
5500-6000′
The day after
6000′–>7000′
5500′–>4000′
Mt. Hood Snow
It's another sunny start on Mt. Hood. The sunshine will give way to high clouds this afternoon. The free air freezing level will be 8000′ early and 9000′ in the afternoon. Wind will be light in the morning and NW 15-20 by noon.
Super Bowl Sunday starts out cloudy on Mt. Hood with the snow level around 6000′. The snow level will hover around 5500-6000′ all day and all night. We'll see precip start by 10am, with light drizzle mixed with or alternating with wet snow, for a total of .1-.2" water value by 4pm and no accumulation at 5000′. We might see a few flurries/sprinkles continue overnight with plenty of dry periods. Wind on Sunday will be SWS 25 early, picking up to W 35-40 by mid-morning and dropping to W 30 after 4pm.
Monday starts off cloudy with light rain. Heavier rain hits mid-morning, and then we'll see some clearing and rainbows after noon when the system moves through. The snow level will be 6000′ early, 7000′ mid-morning, and then will drop to 5500′ around 4pm (after the precip is mostly done), and 4000′ overnight. We'll see, and models are all over the place with this, .5"-1.0" water value between 4am and 4pm. If nothing changes, that's all gonna be rain. After 4pm, we might see another .1" or less come in as snow, for a trace of new. Wind on Monday will be SW 25 early, picking up to WSW 45-50 mid-morning and swinging to W 45-50 as the system moves through after noon.
The rest of next week brings dry periods alternating with warm and wet periods.

Gorge Wind
It's not nuking in the Gorge this morning, but it likely will be this afternoon. The gradient, at a weak E .03 this morning, will grow bigger. Easterlies will pick up to 30-40 at Rooster this afternoon and 25-28 at Steven's Locks. Expect Rooster to be at 30-40 early Sunday morning, but that wind will fade to light and variable in the afternoon, maybe even light west. Monday starts with light and variable wind and picks up to W 21-24 in the afternoon from Mosier eastward, with gusty 12-15 in the western Gorge.

Gorge Weather
Once again, the Nothing is out. The Nothing will stick around for much of the day, possibly giving way to high clouds late in the day. Temps will be in the upper 30's early and the low 40's this afternoon. Tomorrow starts off with another round of Nothing. There's a chance of a few snow flurries and/or cold rain during the day in the Gorge tomorrow, but no accumulation. Temps will be in the mid 30's early and the mid 40's in the afternoon. Rainbows are very unlikely. Expect a rainy day on Monday with temps in the low 40's early and the upper 40's in the afternoon. Rainbow chances on Monday are 91%.

White Sprinter Van of the Day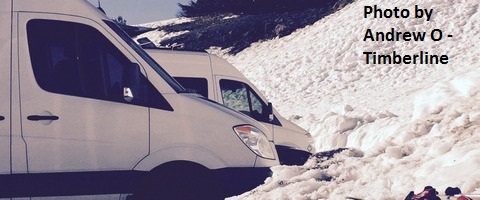 Road and Mountain Biking
My friend Mark sent me a Sandy Ridge report late last night. Sandy's in perfect shape, he says. So is Syncline. Still no reports from Whoopdee, although I did talk to the builder, Steve, for a while on the phone yesterday. I didn't get a Post report yesterday, but I can assure you Syncline and Nestor will be good, as will Oak Ridge. I'm also wondering how far up Dog River you can get right now. Surveyor's has lots of trees down, in case you had questions on that.


The Clymb: free membership. Cheap gear.
Temira approves. Click to join.
Upcoming Events
There's a trail run this morning at 8am with the Hood River Tri Club. This afternoon at 3pm, the Dirty Fingers crew has the Cold Lap cyclocross ride. At 9am tomorrow, there's community yoga (free or by donation) at Yoga Samadhi in White Salmon. There's ping pong at 3pm at the Hood River Armory ($5), pickup touch rugby at the Mosier School at 3pm, and a community mobility/stretching class at Crossfit Hood River at 4pm. At 6pm tomorrow, there's a community yoga class at Root Down Yoga in Hood River.
Have an awesome day today!
Temira