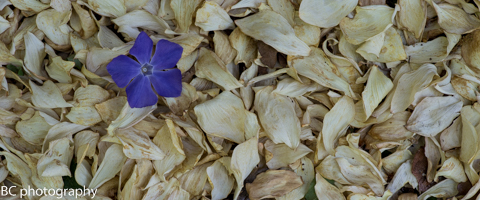 Random Morning Thoughts
Rain may not be the ideal weather on Mt. Hood, but for just this moment, I'm okay with it. I'm sitting in my dark office typing this report, and it's quiet and peaceful. I feel like I'm in the eye of a storm, with all the hustle and bustle of the mountain happening around me.
Last night I was reading a book that was talking about acceptance and self-awareness and taking the time to pause. I feel like I'm in a pause right now. Everything is so quiet and clear.
Most of the time we are moving and moving and talking and spending time with friends and reading. I know I don't stop that much. Try stopping sometime and just checking in for 30 seconds. Maybe after you finish this paragraph. What are you thinking? What are you feeling? What are you trying not to feel or think about? It's powerful stuff, methinks. I'm going to send this off and go back to my quiet time now.

Thank you for using this forecast!
Click on my photo to support it with a donation.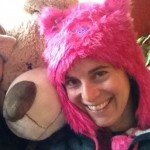 Thank you for using this forecast. Does it save you time, gas money, or help you find more wind, powder, or just plain fun stuff to do? Please make a donation to keep it going! Use it here for free or get on the mailing list for wind for the summer and Mt. Hood snow in the winter. Just click on my photo to donate. The email isn't $99/year. Not $50/year. No, just $12.34 or more gets you on the list for 12 months, and sometimes there are cool prizes. Donate via PayPal/CC by clicking on my happy photo below. Don't PayPal? You can send a check to Temira @ PO Box 841 in Hood River. Thank you for your support, and thank you for trusting my forecast. You guys mean the world to me.
---
Mt. Hood Snow Forecast – 5000′

4a-8a
8a-12p
12p-4p
4p-8p
8p-4a
Today
Tomorrow
The day after
Mt. Hood Snow
As of 5am, it was snowing on Mt. Hood, but the models (especially the sounding model) were insisting on the snow level rising to 8000′ or so by 7am. And guess what? It did – it switched around 6am. The snow level will rise to 8000′ this morning and stay there until after midnight tonight. We'll see 1" of water value (WV) by 4pm today, followed by another 2" WV tonight. We'll get a few inches of snow before the switch to rain, but then we'll just have pineapple juice from a system tapping into moisture straight from the Islands. Wind today will be SW 20 early, rising steadily to SW 50 by this afternoon and SW 65 tonight.
The snow level will fall to 5500′ Sunday morning, falling further to 3000′ by the afternoon. Most of the moisture will have moved through by the time the snow level drops, but strong upper-level wind will give us enough orographics (terrain-enhancement) to squeeze out some snow from the remaining moisture. Expect .2-.4" WV by 4pm, for 2-4" of snow, followed by perhaps another .1-.2" Sunday night, for another 1-2". Wind will be SW 60 in the morning, switching to a stronger-feeling WSW 50 mid-morning and a wicked W 45-50 in the afternoon.
Monday brings snow flurries and sun breaks with the snow level at 1500′ early and 2500′ in the afternoon. No significant accumulation. Just flurries. Wind will be WNW 30 early and NW 10-15 in the afternoon. Tuesday looks clear and sunny with the free air freezing level at 2500′ early and 6500′ in the afternoon.

Gorge Wind
The east wind is back this morning, but it is NOT nuking. iKite/iWind is reporting 27mph at Rooster and 12 at Steven's Locks with a .11 gradient and water temp of 40 degrees. Expect easterlies at 28-32 at Rooster through midday, fading to light wind by 4pm. The wind will whip around to westerly tonight, giving us W 28-32 east of Mosier tomorrow for much of the day with gusty 13-16 from Steven's Locks to Mosier. Expect light and variable wind on Monday and east wind at 30-35 on Tuesday and Wednesday.

2-4-1 Pasta Nights at Riverside / Cebu
Riverside is celebrating 7 years with Chef Mark DeResta! Many remember fondly Mark's old Abruzzo specialties. For Mark's 7-Year Itch at Riverside, he's running a Winter Special: Buy 1 Pasta, Get 2nd Pasta FREE! Valid Sunday – Thursday, 4 pm till closing with 18 of Mark's specialty pasta dishes (gluten-free options too). Available in Riverside and Cebu with Riverside's dinner menu. $5 Kids Menu offered in Riverside. (Not valid with any other offers or on to go orders.) 541-386-4410 for reservations.
Gorge Weather
It's raining this morning, and the rain will continue pretty much all day today into tomorrow morning. Temps will be in the mid 30's early and the mid 40's this afternoon. Rainbow chances are minimal: just 8% due to cloud coverage.
Sunday starts off showery with west wind and breaks in the clouds. Temps will be in the low 40's early and the low 50's in the afternoon with a 99% chance of rainbows. Yes!!!
Expect low clouds (aka The Nothing) on Monday morning and partly cloudy sky in the afternoon with a few raindrops possible early. Temps will be in the low 40's early and the upper 40's in the afternoon. Rainbow chances are 27%. The weather looks dry Tuesday through Thursday.

White Sprinter Van of the Day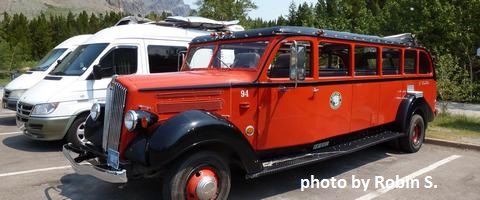 Road and Mountain Biking
I suspect it's even muddier today than it was yesterday. Perhaps you can ride your cross bike on gravel roads? I hear cross riders like to ride in the rain and mud.


The Clymb: free membership. Cheap gear.
Temira approves. Click to join.
Upcoming Events
Today is Saturday. That means you can go for a run with the Tri Club folks at 8am in Post Canyon (in the mud). The "Run like a Dog" 4-miler is at Skamanie Lodge at 10am, raising money for Sophie Miller's breast cancer fund (stupid cancer, you suck). You can also go for a cross ride (in the mud) at 3pm with the Dirty Fingers crew. There's community yoga, free or by donation, at Yoga Samadhi in White Salmon at 9am tomorrow. At 3pm tomorrow, there's ping pong at the Hood River Armory, and there's pickup touch rugby at the Mosier School. At 4pm tomorrow, there's a stretching and mobility class (free or by donation) at Crossfit Hood River.
From 9am-2pm tomorrow, there are free ski and snowboard demos at Meadows' winter demo day. Then on Monday, it's Rotary Night, with $15 advance purchase night skiing that benefits the Hood River Rotary Club. Even if you're not going, buy a ticket to support Rotary.
Have an awesome day today!
Temira