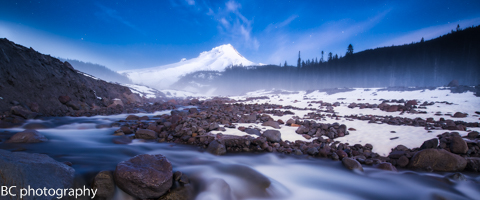 There's more gradient and more wind than I expected this morning, and that's a nice surprise for all of you who can get on the water. I, sadly, cannot, due to the stitches in my foot, so you will have to play in the Columbia for me. With a .10 gradient to start the day, we'll see 18-22 at Swell with 16-19 from Hood River to Mosier. Models do suggest a midday die-off – they're claiming we'll see zero wind midday. I'm not convinced that'll happen, but I do think we'll see the wind drop to 12-15 from Stevenson to Mosier with lighter wind further east, at least for the middle part of the day. The wind should jump back up to 15-18 late in the day. Continued after the chart.
Today's Gorge Wind – these are ranges for the average speed, not a predicted wind range. =)

Your favorite beach
Dawn
Patrol
9am-
11:30a
11:30a-
3pm
3pm-
dusk
Rooster's Rocks
tan
in the bare
if you
dare
Steven's Locks
7-10
13-16
13-16
13-16
Hatchery/White Salmon Sandbar (minus a few for Hood River)
18-22
18-22
12-15
15-18
Doug's, Lyle, Rowena
7-10
7-10
7-10
7-10
Rufus, etc.
LTV
LTV
LTV
LTV
Roosevelt, etc.
LTV
LTV
LTV
LTV
Temira's sail: 35-40: 2.9 / 30-35: 3.2 / 26-30: 3.5
23-26: 4.0 / 20-23: 4.5 less than 20: something bigger!
Tonia's kite: 35-40: 4m / 30-35: 4-6m / 26-30: 5-7m
23-26: 7-9m / 20-23: 8-10 / 15-20: 10-12 / 10-15: 13-15.
Gorge Wind forecast, continued…
Tomorrow looks truly light and variable as high pressure builds across the Northwest. Expect glassy conditions early, easterlies at 10-15 midday and westerlies at 5-10 in the afternoon.
High pressure off the coast combines with an approaching cold front and an upper level low headed toward BC on Monday for stronger westerlies. We'll start the day with 17-21 from Swell to Mosier. As all the dynamic weather pieces fall into place, the wind will pick up to gusty 25-29 from Swell to Maryhill with a touch less further east. Again, this setup isn't ideal, but it's going to be good enough to get you on the water!
Out on the coast, it'll be a windy weekend. Expect this (north/central/south). Today: 20-25/25-30/30-40, W 8 @ 11. Tomorrow: 15-20/20-25/25-30, W 6 @ 11. Expect light onshore wind on Monday.

Donate and keep the forecast going!
(contribute to Temira's grad school, bike repair and coffee fund)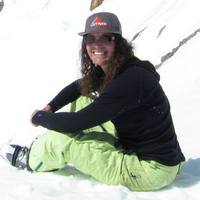 Thank you for using this forecast. Does it save you time, gas money, or help you have more fun in your life? Make a donation! Get your forecast here for free or donate and get on the mailing list for year-round wind forecasts and ski season snow forecasts. Just click on my photo to donate via PayPal or credit card. The email isn't $99/year. Not $50/year. No, just $12.34 or more gets you on the list for 12 months, and sometimes there are cool prizes. Don't PayPal? Send a check to Temira @ PO Box 841 in Hood River. Thank you for your support, and thank you for trusting my forecast.
---
Mt. Hood Snow Forecast
Nothing to say here today.

Random Morning Thoughts
Here in the Gorge, we tend to try and cram as much playtime and as many activities into each day as possible. We call this #GorgeNormal. With 7 stitches in my foot right now, I'm not able to participate in my usual slate of activities: mountain biking, road biking, trail running and windsurfing. So I've been trying new things: reading books half the day, sitting by streams and waterfalls with a friend, eating delicious sandwiches at Pine Street…
The change of pace is quite nice. If I did these things when I was well and whole, I'd feel guilty for not getting exercise. That's just not an option right now, so I'm able to relax into this different way of being. It's a good reminder to me, and to all of us, that it really is okay to stop and smell the roses, sit by the waterfalls, and spend non-moving time with friends. Enjoy your day today, whether it's #GorgeNormal or something more restful.

Gorge Weather Forecast
It's another sunny not-yet-summer-feels-like-summer day in the Gorge as Mother Nature's dry run for 2070 continues. Expect a sunny day today with temps in the low 50's early and the mid 70's this afternoon. Light to moderate wind. No rainbows. Tomorrow looks sunny. Temps will be in the mid 40's early and the mid 70's in the afternoon. Light and variable wind. No rainbows. Monday starts off sunny. High clouds move in during the afternoon. Temps will be in the mid 40's early and the low 70's in the afternoon. Moderate wind, no rainbows. Next chance for rain and/or rainbows is Tuesday.

White Sprinter Van of the Day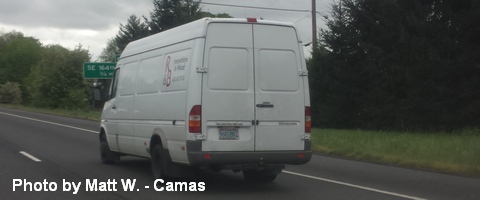 Road and Mountain Biking
There's still a lot of good dirt out there, and with rain in the forecast next week, the dirt will stay good for quite a while. In trail news, a couple of reminders: Hood River Mountain (the trail on the west side of the road to Whoopdee) is closed. Hospital Hill contains cows, and thus cannot host your dog at this time. In other, more positive, trail news, Ape Canyon, Plains of Abraham, and Smith Creek are open. There are a few trees down on Ape Canyon, and Smith Creek has been brushed. According to the USFS website, the road is open to the Ape Canyon trailhead. Remember, you need a NW Forest Pass to park there.


The Clymb: free membership. Cheap gear.
Temira approves. Click to join.
Upcoming Events
There are a couple of events this morning: It's Columbia Hills Park days out at Crawford Oaks and the other trailheads. There's the Angela Coe run and walk in Cascade Locks. There's a whitewater kayaking race on the Little White Salmon, and there's a free youth fishing clinic at Mayer Park in Rowena. Today and tomorrow is the Dog River Super D race on the Dog River Trail off highway 35, so avoid that one this weekend.
In other news, the Hood River Mountain trail, all of it, is closed to all users at this time due to logging operations. But Ape Canyon and Smith Creek trails over on St. Helens are already open, probably the earliest they've ever been open.
In other events, there's community yoga at 9 tomorrow at yoga samadhi, pickup rugby in Mosier at 3, and another yoga class at Root Down at 6.
Finally, there is a garden party (aka community work day) at the White Salmon Hermitage today. If you would like to hang out with a couple of cool Buddhist monks, something you can't do every day, be there to help out between 1pm and 3pm.
Have an awesome day today!
Temira