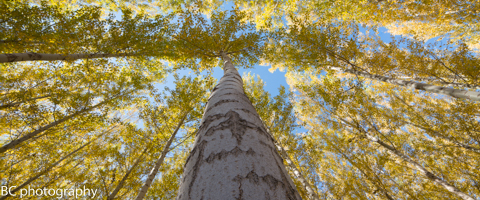 Random Morning Thoughts
I had a bunch of epiphanies while I was scrubbing toilets the other day, as I mentioned yesterday. But what I didn't mention is that I woke up that morning at 2:30 and couldn't get back to sleep. I used to get frustrated when I woke up in the wee hours with my brain on overdrive. One night I realized that my mind only does that when it's making leaps in self-understanding. Now I just give in and let my mind roll.
I think sleeplessness is some part of us demanding to be heard. You know how you sit down with someone and they'll bitch and bitch and bitch until they feel heard? Our minds are no different than our friends' and coworkers' minds. We want to be heard too. Sometimes we need to be heard by ourselves.
I think most of us tend to drown out our mind's voice by repeating one of these midnight mantras: "I need to get to sleep." "Shut up, mind." "I have to sleep because…" Imagine if you said that to your friend/coworker/fellow human who was sharing their anxieties with you. Yeah, you wouldn't do that, would you? That wouldn't be nice, and they would just keep talking and trying to be heard.
So be nice to yourself and listen. Listen carefully and thoughtfully. Take notes and talk back, gently. Maybe your mind will quiet down and you'll get back to sleep. At worst, you'll learn something about yourself and lessen the anxiety of being awake in the wee hours. And you'll be nice to yourself. We all need more of that.

Thank you for using this forecast!
Click on my photo to support it with a donation.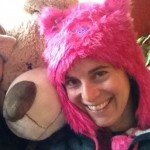 Thank you for using this forecast. Does it save you time, gas money, or help you find more wind, powder, or just plain fun stuff to do? Please make a donation to keep it going! Use it here for free or get on the mailing list for wind for the summer and Mt. Hood snow in the winter. Just click on my photo to donate. The email isn't $99/year. Not $50/year. No, just $12.34 or more gets you on the list for 12 months, and sometimes there are cool prizes. Donate via PayPal/CC by clicking on my happy photo below. Don't PayPal? You can send a check to Temira @ PO Box 841 in Hood River. Thank you for your support, and thank you for trusting my forecast. You guys mean the world to me.
---
Mt. Hood Snow Forecast – 5000′

4a-8a
8a-12p
12p-4p
4p-8p
8p-4a
Today
Tomorrow
The day after
Looks like we'll see a mix of weather on Mt. Hood today with sunshine and a few snow flurries, with the flurries likeliest in the early morning and in the afternoon. The snow level will be 2000′ early and 3000′ in the afternoon. Expect NW wind at 5-10 today.
Tomorrow looks clear and dry on Mt. Hood with the free air freezing level (FAF) at 1500′ or less all day. We'll see clouds move in during the afternoon. Wind will be SE 10 early and SE 25 in the afternoon. There's a slight chance of a few flurries overnight.
According to the sounding model, temps on Mt. Hood will be right around freezing from 5500′ on down on Monday morning. The 850mb temp model suggests a snow level of 6000′. The snow level will drop to about 3000′ by midday. Expect an inch or two of snow to fall Monday night Wind will be SSE 20 early and S 15 overnight. Something worth noting is that the models do predict more precip than I mentioned, but they're predicting that precip will stay to the west of Mt. Hood. That's fine, because that precip is warmer than the precip that'll hit us.
Expect a few flurries on Tuesday with another inch or two of snow possible, a dry start on Wednesday, and the potential for 4-7" of snow on Wednesday night. Cross your fingers, peeps, that this system doesn't split or warm up or disappear.

Gorge Wind
We're starting the weekend with a light west gradient of .04 from pdx-dls. Expect the westerlies to max out at 13-15 from Rowena to Doug's late morning before fading to light and variable this afternoon. Tomorrow starts with easterlies at 35-45 at Rooster, increasing a bit after noon. Expect east wind at 30-40 on Monday morning, backing off to 25-30 in the afternoon.

Gorge Weather
I went outside this morning to check the sky coverage, and noticed that there was dew on my car. That means the dewpoint and the temperature are equal. I know you're fascinated by that piece of information. Anyway, a more important piece of information is that the Nothing is sitting over Hood River, but the sky is brighter to the east. I hope that means it is currently clear in The Dalles. I expect we'll end up with sun at some point today. Anyway, expect some clouds in the morning, some sun midday, and a slight chance of a few light sprinkles this afternoon. Temps will be in the low 40's early and the mid 40's (I just typed 'mid 60's'… talk about wishful thinking) this afternoon. Rainbow chances are 11%.
Tomorrow starts off with less clouds and becomes sunny midday before high clouds move in during the afternoon. There is a very, very slight chance of a few snow flurries in the Gorge tomorrow night. Temps will be in the low 30's early and the mid 30's in the afternoon with increasing east wind during the day. No rainbows. Too cold. Not wet enough.
Monday looks cloudy with a few light sprinkles possible throughout the day. Temps will be in the mid 30's early and the low 40's in the afternoon. Rainbow chances are 23%.
Showers are likely Tuesday, and a wetter system is slated to move in Wednesday night.

White Sprinter Van of the Day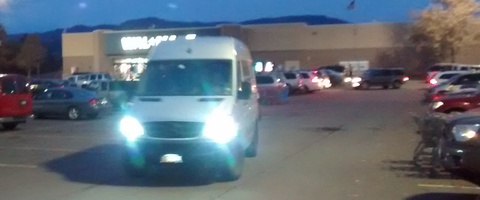 Road and Mountain Biking
I went out yesterday and did a little research for this section of the report. The dirt is pretty good at the Crawford Oaks trailhead of Columbia Hills State Park. That said, the trail needs a lot of riding to get awesome, so the more people who ride it, the better. My preference is a clockwise loop on the Vista Loop, around 7 miles total riding. You can skip the military road up the middle and not miss out. This is a ride for a calm day. It's best in spring when the wildflowers are out. But it's good right now too. Someone with the initials PBR sent me an email yesterday saying there are four trees down on Surveyor's. I talked to someone who was in Post, and he says it's a bit muddy.
Remember, there is a work party on Mitchell Ridge today from 10am to 1pm. If you're coming, please carpool to the Seven Streams staging area and bring your garden shovel, other trailbuilding tools, and a 5 gallon bucket if you have one.


The Clymb: free membership. Cheap gear.
Temira approves. Click to join.
Freshies Bagels and Juice
Hi. I'm Matt. I'm the new owner of the bagel store, now known as Freshies Bagels and Juice. I wake up at 4am every morning to boil and bake the best bagels west of the Mississippi. I was raised in Boston so I know good bagels. I use flour from wheat grown in Washington and Oregon. Local apples and veggies for the juice and smoothies. Freshies is the perfect stop before heading to the mountain or any outdoor adventure. So come on in and say hello at 13 Oak Street, 6:30am to 3pm.
Upcoming Events
As always on Saturday morning, there's a group meeting for a trail run at the bottom of Post Canyon Road at 8am. There's the Mitchell Ridge work party at 10am. The Tri Club folks are riding the Petersburg Loop (either 30 miles or 19 miles) at noon. Coming up tomorrow, there's community yoga, free or by donation, at 9am at Yoga Samadhi. There's pickup touch rugby at 3pm at the Mosier School.
Have an awesome day today!
Temira