Finally – a light wind day for SUPing and fishing and road biking!
…Here are your Random Morning Thoughts…
Happy summer solstice! Get out and take advantage of the Great Outdoors today. They (whoever "they" are) packed the whole "Great Outdoors" into one little place known as the Gorge so you didn't have to travel once you arrived here. Make the most of it!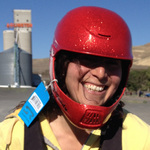 Find this forecast useful?
Click on Temira to donate.
Thank you!
Thank you for using this forecast. Please tell your friends. Think this service is awesome/useful/saves you gas money/makes your life more fun? make a donation by clicking on my photo. Is more fun worth $50/year? $20/year? More? Less? Donate what it's worth to you. A $12 minimum gets you on the email list (with occasional swag) for a year. Don't use Paypal? You can mail a check to Temira at PO Box 841 in Hood River, 97031. Thank you!
Today's Gorge Wind – these are ranges for the average speed, not a predicted wind range. =)

Your favorite beach
Dawn
Patrol
9am-
11:30a
11:30a-
3pm
3pm-
dusk
Rooster's Rocks
GREAT day
for
tanning
at the
nudie
beach
Steven's Locks
0-10
10-13
10-13
10-13
Hatchery (minus a few for Hood River)
0-10
10-13
10-13
10-13
Doug's, etc.
10-13
5-10
5-10
10-13
Rufus, etc.
light
light
light
light
Roosevelt, etc.
light
light
light
light
Gorge Wind
See… long range models are 100% useless. At the beginning of this week, the weekend looked windy. Now it does not. But it was windy yesterday, and Grant Myrdal, the guy with the blue flags who takes photos of you, was out shooting at Rufus and Rowena. Photos from his shoots yesterday are here.
Today does not look so windy. Today looks rather light, actually, with morning gradients sitting at .05/.01 and Portland looking mostly clear on the webcams. Let's call it 9-13 near Hood River and Stevenson for much of the day, with a midday lull possible and and a late afternoon return to 9-13 also possible.
Tomorrow looks light, maybe even glassy. Monday starts out with 5-10 and picks up to 24-28 late in the day, most likely at Stevenson, possibly at Hood River. Tuesday looks like a 26-30 day.
Gorge Weather
"Warm", "Sunny", and "Pleasant" are three good words to describe the weather over the next few days. We'll see sun, light wind, and temps in the low 50's early and mid 70's in the afternoon today. Tomorrow looks a touch warmer, with temps in the low 80's in the afternoon.
Road and Mountain Biking
The trails are still there and quite dusty, but you can hold out hope for some light rain on Tuesday and much heavier rain on Thursday and Friday, assuming the rather-useless long range models are correct. But I'm holding out hope for that late-week system. It looks mighty powerful for this time of year.
Even though there may be rain coming, the Central Oregon District instituted a regulated use closure yesterday. So, no more moto. I am trying to determine if there's a waiver for the NW Area / Post Canyon. I hope so, because the Lobos MC club has a poker run today. That also means you MUST carry a gallon of water and a shovel if you are driving on forest roads. Chainsaw use is prohibited 1-8pm. And, campfires are prohibited in the forest now. And finally, no discharging of exploding targets.
In much more exciting news, the wind will be very light today and tomorrow, meaning it's going to be excellent road biking this weekend. The Forest Loop above Trout Lake is now open, meaning all of our rides are open. If you'd like to do the Forest Loop and/or Glenwood loops with support, the Mt. Adams Country Bike Tour is next weekend. target=blank>Get signed up now, and write "Bicycling Trout Lake is Bliss" in the comment box, and you'll get a free copy of the book "Bicycling Bliss". First 10 folks are winners. Well, you're a winner too, but those 10 folks win books.
The Clymb: free membership. Cheap gear. Temira approves. Click to join.
River Levels
The White Salmon is at 3'ish. The Klickitat is at 1330cfs. The John Day dam is putting out 258-264kcfs and The Dalles dam is reading 250kcfs. Columbia river temp is 60 degrees.
Events – email me if I've missed any outdoor-related events
There are all sorts of events today. Hood River County has a trail work party on the 181L in Post Canyon this morning. The Lobos Moto club has a poker run in Post Canyon, so expect lots of traffic up there today. Windance has a kite demo and BBQ today and tomorrow at the Spit in Hood River. Today on Mt. Hood, it's Asit's annual Summer Solstice party. Pure madness.
Windsurfers have the Gorge Cup Race at the Event Site today, and the Dirty Harlots mountain bike team has a car wash fundraiser at Dirty Fingers from 2-6. Coming up tomorrow, Breakaway Promotions presents the Tour de Hood supported bike ride, so watch out for cyclists on Lake Branch, Lost Lake, Red Hill, and Cooper Spur Roads.
Have an awesome day today!
Temira