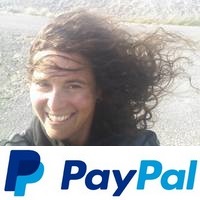 Thank you for using this forecast. Like it? Find it useful? Support it (and me!) by sending some cash my way. Why? It takes me an hour or two each morning to produce this, and it makes your life better, safer, and more fun. That's worth something! You can get the email version sent to you. Not $99 a year. Nope. Not $49. Just $12.34 or more gets you a subscription. Click below to give financial support. Thank you!!
Credit card payments click here – – – – – – – – – Click here to use your PayPal
Venmo: @theGorgeismyGym
Snail Mail: PO Box 841, Hood River, Oregon 97031
(note: I am not a non-profit entity. The only way to accept credit cards with a user-defined amount is to use the 'donate' button. Thanks for understanding!)

Auto-renewing subscription. New! Awesome!
The Forecast
CoronaChat
Good morning, everyone! Let's have a little fireside chat today about why all the trailheads are closed and why it's best if you follow these closures. First, it's the law. Second, it's for the greater good of the community. Third, it's to protect you from the hospital system and to protect the hospital system from you. Not having access to nature sucks. I hear ya. Trees and trails feed my soul too. I feel sad and disappointed, and I'm grieving this temporary loss. But really, truly, it's for the better. These restrictions will pass, and the painful feelings will pass too.
First, it's not really possible to practice effective social distancing on singletrack. It's not even possible on doubletrack, unless you get off the trail. If you do, you're doing damage to the surrounding ecosystem. But that's not the main point here – the main point is that we need to stay away from each other for at least a couple of weeks. You may feel fine, but you may also have asymptomatic coronavirus, and you may have just given it to the person you passed.
Next, this is bigger than you and your desire to ride, hike, or ski. We've got to work together, and that means following these suggestions together. If you think it's okay to ride singletrack, then you're encouraging everyone else to do the same. And if it's okay for you, it's also okay for hundreds of city folk to enjoy the dirt and snow too!
Third, and this may be the most important: if you go ski or mountain bike, and god forbid you get injured, you're going to end up at a clinic or hospital. You're putting yourself at risk – you could be exposed to the virus there. You're also putting medical providers at risk – again, you could be asymptomatic. If you require surgery, an entire team will be called in to treat you. They'll be exposed to hospital germs (including novel coronavirus), and they'll also have to burn through a LOT of personal protective equipment to fix your broken bits. With PPE running low everyone, your injury could result in a doctor not having gear down the road when she is treating a Covid-19 patient.
So please, I know you're sad and frustrated and feeling a little stir crazy. Nature is your temple, your soul food, your happy place. This sucks. I hear ya. But this is about the greater good. It's about all of us, not each individual. Let's do this #stayhomesavelives thing right, so we can get it done as quickly as possible. If ya need some natural beauty, go ride the roads. It's easy to social distance, it's gorgeous, and it's less likely you'll end up injured. Let's do this together, and we'll get through it together.
Mt. Hood Snow Forecast – 5000′

4a-8a
8a-12p
12p-4p
4p-8p
8p-4a
Saturday
2500′->4000′->3000′
Sunday
3000′->4000′->3500′
Monday
3000′->1000′
Mt. Hood Weather Forecast
All ski areas and Nordic areas are closed at this time. Meadows and Skibowl have announced that they are not allowing uphill travel. If you attempt to do so, you are trespassing. No hiking for turns. Timberline hasn't said that, but they have a giant reader board in the parking lot. It says "Stay Home". I'd encourage you to consider staying out of the backcountry as well – if something happens, you will become a drain on resources as Search and Rescue teams, doctors, and possibly LifeFlight get involved.
So… for travelers, here is the forecast. Flurries all day on Saturday with snow overnight. The snow level will be 2500′-3000′ early, 4000′ in the afternoon, and 3000′ overnight. A trace falls during the day. About 0.3" WV falls overnight, for 3" of new. Wind: WSW 15 in the morning, SW 20-25 afternoon and evening.
Sunday looks snowy in the morning, snowy with sunbreaks midday, and snowy overnight. The snow level will be 3000′ early, 4000′ midday, and back to 3000′ overnight. About 0.4" WV falls during the day, for 3-5" of news. Another 0.1" WV falls overnight, for another inch. Wind: SW 15-20 early, WSW 20-25 in the afternoon, and SW 20 building to SW 30-50 overnight.
Heavier snowfall arrives on Monday with the snow level low enough to make for a slippery drive. The snow level will be 3000′ early, 2000′ in the afternoon, and down to 1000′ overnight. About 1.0" WV falls during the day, for 9-11" of new. Another 0.7" falls overnight, for 7-9" of lighter snow. Wind: SW 30-50 early, WSW 40 in the afternoon, and W 30 overnight. That could result in blowing snow on the passes, so be cautious. Light snowfall continues on Tuesday before a return to warmer, sunnier weather for the rest of the week.
Gorge Wind Forecast
First, a public service announcement. All Oregon and Washington State Parks are closed at this time. All Port of Hood River waterfront access is closed at this time. The Army Corps has closed Roosevelt Park and John Day Dam access. They have also closed boat ramps. Swell City is also closed.
In case you need a wind forecast anyway… Saturday starts light and variable and finishes with W 10-13 through the whole Gorge in the afternoon. Sprinkles fall all day in the western Gorge. Sunday starts with light west wind in the 3-8mph range. Afternoon wind picks up to 10-13 in the west and 19-23 from Rowena to Threemile. Monday starts with light westerlies. As a cold front moves through int eh afternoon, the western Gorge picks up to 13-16. Avery to Boardman pick up to gusty 25-29.
COAST, JONES, SAUVIE'S: Detailed forecast is on winter break.
Hood River Weather Forecast
A cloudy Saturday morning gives way to a cloudy Saturday afternoon. Sprinkles fall on and off all day with actual rain overnight. Temps will be in the mid 40's early and mid 50's later. Light west wind. 78% chance of rainbows. Sunday looks partly to mostly cloudy with rain in Hood River through 2pm or so. Temps will be in the low 40's early and low 50's later. Light west wind in the morning. Light to moderate in the afternoon. 89% chance of rainbows. Monday looks rainy until midday and then showery. Temps will be in the low 40's early and low 50's later. Light west wind early. Moderate in the afternoon. 99% chance of rainbows.
Looking for a complete Columbia Gorge forecast? Looking for more humor in your weather? Obscenities? You're looking for my TATAS: Temira's Awesome Travel Advisory Service on Facebook.
Cycling
All trails and sno-parks in the Mt. Hood National Forest, Gifford Pinchot National Forest, and Columbia Gorge National Scenic Area are closed. While Post Canyon trails may be open as of this morning, you are not allowed to park at the bottom of Post or anywhere else in the trail system. The Mosier Twin Tunnels trail is closed. If you want to ride a bike, please do so on the road where 1) social distancing is possible and 2) you are less likely to get injured and put a strain on the medical system.
Upcoming Events – this section is on vacation due to Covid-19
White Sprinter Van of the Week!
Click here for the White Sprinter Van map of the world!!!
Random Morning Thoughts – on break
Click here for the full events calendar.
Have an awesome day!
Temira