Random Morning Thoughts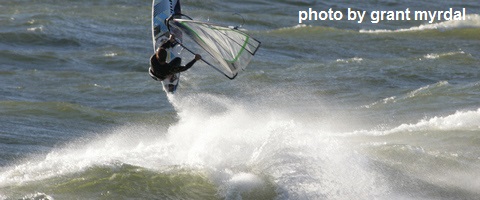 It's a happy day here in the Hood for Miss TMI. My oldest continuous friend, Kyle, and his wife Nicole and their son Jack are coming to visit today. Now, I wouldn't normally out people as being friends with me, but I don't think Kyle would mind. And it gives me a chance to mention his 5 star Air BnB in the Capitol Hill neighborhood. If you ever need a place to stay in Seattle, you can stay there. And you can meet my nice friends. Speaking of nice, I cried when I read all the nice things the Air BnB guests had to say about Kyle and Nicole in the reviews. If you want to bring a smile to your face, you can read them too.

Thank you for using this forecast! Please donate to support it!
Thank you to everyone for using this forecast. Does it save you time, gas money, or help you find more wind, powder, or just plain fun stuff to do? Please consider making a donation to keep it going! Use it here for free or make a donation and get on the mailing list for wind for the summer and Mt. Hood snow in the winter. It's not $99/year. Not $50/year. No, just $12.34 or more gets you on the list for 12 months. Do it via PayPal/CC by clicking on my happy photo below. Don't PayPal? You can send a check to Temira @ PO Box 841 in Hood River. Thank you for your support, and thank you for trusting my forecast. You guys mean the world to me.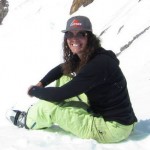 ---
Gorge Wind
At 6:30am, the wind was in the single digits through the Gorge, but a .08 gradient was hiding behind the whitecap-free river. Expect the wind to slowly rise to 15-18 by mid-morning and 17-21 by early afternoon, strongest from Swell to Mosier before noon and from Stevenson to Doug's in the afternoon with less wind further east.
Tomorrow, Sunday, starts with 5-10 near Hood River, picking up to gusty 15-18 early in the afternoon from Stevenson to Mosier, possibly at the Rowena stretch of river too. Monday starts with 12=15 and picks up to 20-23 in the afternoon, strongest from Stevenson to Doug's, and possibly being gusty and lighter near Hood River. But possibly not. =)
Tuesday still looks like a big day. The exact details and wind speed are fluctuating, but the general picture looks good. My schedule is cleared and my fingers are crossed. And I really have no idea why I'm planning my life around the long range forecast.
Out on the coast, expect this (north/central/south): Today, 10-15/15-20/light, W 5@12. Tomorrow: 15-20/20-25/25-30, W 5@11. Monday: 10-16/15-20/25-30, NW 6@10.

Today's Gorge Wind – these are ranges for the average speed, not a predicted wind range. =)

Your favorite beach
Dawn
Patrol
9am-
11:30a
11:30a-
3pm
3pm-
dusk
Rooster's Rocks
chilly
morning:
goosebumps
everywhere
Steven's Locks
light
light
13-16
17-21
Hatchery/White Salmon Sandbar (minus a few for Hood River)
light
12-15
15-18
17-21
Doug's, etc.
light
5-10
13-16
17-21
Rufus, etc.
light
light
10-13
or less
10-13
or less
Roosevelt, etc.
light
light
light
light
Temira's sail: 35-40: 2.9 / 30-35: 3.2 / 26-30: 3.5
23-26: 4.0 / 20-23: 4.5 less than 20: something bigger!
Tonia's kite: 35-40: 4m / 30-35: 4-6m / 26-30: 5-7m
23-26: 7-9m / 20-23: 8-10 / 15-20: 10-12 / 10-15: 13-15.
Advertising Worth Reading
Camp 1805 Distillery on the Hood River Waterfront

Here's a sad story: In 1805, Lewis and Clark were camping in Gorge. Unfortunately they'd run out of whiskey upriver, and hadn't had a drop in months. Well, that won't happen again. The Gorge has a distillery now: Camp 1805, on the waterfront. Camp 1805 makes Whiskey, Rum and Vodka on site in a handmade copper still. Enjoy handcrafted cocktails in a laid back setting (no minors please) and watch the whiskey and rum flow from the still. Bottle sales on site too. Food coming soon. Let no flask go unfilled, let no life go timidly by. Camp 1805.
Gorge Weather
It was totally clear when I rolled off the couch at 5:45am, but a few marine clouds had moved in by 6:30, pushing past Hood River. That's fine. They'll burn off. Temps will be in the low 60's early and in the low 80's this afternoon.
Tomorrow sees an upper low move off the coast in the afternoon, putting us under southerly flow. Expect clear sky early with some convective clouds and slightly higher humidity in the afternoon. Temps will be in the low 60's early and mid 80's in the afternoon. Monday looks very similar to Sunday, but maybe a touch warmer. Expect colorful sunrises and sunsets for a couple days starting Sunday evening.

White Sprinter Van of the Day grazing on pine nuts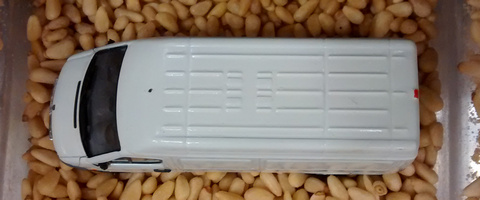 Road and Mountain Biking
This morning is the Kleeway work party. 8:30am at Family Man. Hospital Hill and Whoopdee are still closed due to fire danger.


The Clymb: free membership. Cheap gear.
Temira approves. Click to join.
River Levels / Cheezburger update
The John Day Dam is reading 102-11kcfs. The Dalles Dam is putting out 137kcfs. The White Salmon is around 2.2′. If you plan on running the White Salmon yourself, remember that there is a riverwide log about 150 yards below Cave Wave. Cheezburger (a guide at Wet Planet) texted me yesterday trying to clarify his winter work at Meadows. The Columbia River is 72 degrees.
Events – email me if I've missed any outdoor-related events
This morning is work party #1 on the Kleeway, the new Seven Streams descending-only trail. Meet at Family Man at 8:30 to help toss sticks off the trail corridor. This trail is going to benefit bikes, hikers, equestrians, and everyone else who's frustrated with all the traffic on Seven Streams. If you're going to be late, please print out and fill out this waiver and bring it with you. Wear long pants and gloves, and bring water and snacks and a folding saw, if you have one. This work party is sponsored by 10 Speed Coffee and Pfriem Brewing.
In windsport news, today is the third attempt to run the Bridge of the Gods Kitefest Blowout, with poleboarders and tangleboarders racing 17 miles downwind from Stevenson to Hood River. This evening at 5pm, it's the King of the Hook longboard freestyle event at the Hook. Coming up tomorrow, Northwest Youth Kiteboarding has a kids kiteboarding event at Jetty Island near Everett (that's for all of you from the Seattle area).
When it gets dark, head to Jackson Park for the movie Wall-E, starting around dusk.
Tomorrow in the Hood, there's community yoga, free or by donation, at Yoga Samadhi in White Salmon at 9am. Sunday ping pong is canceled this week, but there's still pickup touch rugby at 3pm in Mosier.
Have an awesome day today!
Temira