Random Morning Thoughts
I want to share an email I received yesterday in the hopes that someone will have some information about this: "My son and I had a close encounter Thursday kiting up above the White Salmon bridge (mommy fail trying to get his board back to him) we tangled, panicked, ejected and lost both kites which tumbled all the way down to the sandbar. By the time we got back, the kites had been picked up off the sandbar. I have asked every kite school, shop, friend, posted on NW Kite, Ikitesurf, gorge.net, police, port… And those two Slingshot Rally kites 4meter and 6meter are gone."
Ok. I'm sad. Would the person who picked up those kites please contact me, and I will help you get them back to Mom. In exchange for being a good person, you get a free subscription to the wind forecast forever. And maybe a batch of fresh-baked cookies, although it's pretty hot to be turning on the oven today!

Do you find this forecast useful? Hooray! It's pledge drive month!
Thanks for coming here for your forecast. It's time for the annual pledge drive! "WHAT?", you say, "I thought this was free!" It is, but it takes lots of time. It's my job, and you're my employers! Here's the deal: Every day someone has to pledge. If not, no website forecast the next day: only the people on the email list get their forecast. Want on that list? Make a donation. Do I save you gas? Find you more fun? Entertain you? The email list is not $99/year. Not $50/year. No, just $12.34 or more gets you on the list for the next year. Anything over the minimum feeds my coffee and bicycle addictions and makes me feel loved, and god knows we all need to feel loved. Do it via PayPal/CC by clicking on my photo. And thank you so much for your support. Don't PayPal? You can send a check to PO Box 841 in Hood River. Thank you for your support. It means the world to me.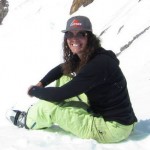 Tomorrow's forecast status:

Thank you George M., and Lisa H. for tomorrow's forecast!
Thank you all for using this forecast!
Today's Gorge Wind – these are ranges for the average speed, not a predicted wind range. =)

Your favorite beach
Dawn
Patrol
9am-
11:30a
11:30a-
3pm
3pm-
dusk
Rooster's Rocks
Bikram
naked
beach
yoga,
anyone?
Steven's Locks
light
5-8
7-11
11-14
Hatchery/White Salmon Sandbar (minus a few for Hood River)
light
5-8
7-11
11-14
Doug's, etc.
5-8
5-8
7-11
7-11
Rufus, etc.
light
light
light
light
Roosevelt, etc.
light
light
light
light
Gorge Wind
In actual wind news, we had a .05 gradient at 6am, and not much will change with that today. But if you want glassy conditions for your sport of choice, get out as early as possible. We'll see light wind (5-10) through early afternoon. Get out early for the best glassy wakeboarding and SUP and rowing conditions. Around 5pm, or maybe a bit earlier, we'll see the wind pick up to 13-15 from Stevenson to Hood River and hold for several hours into the night.
Tomorrow starts with light wind, becoming east at 5-10 mid-morning at Steven's Locks and Rooster's Rocks, possibly picking up to as much as E 14-17 at Cascade Locks and Rooster Rock. As an upper level low moves inland mid-afternoon, triggering thunderstorms, we'll see gusty, variable, up-and-down, possibly mixed with lightning, W 10-14 from Stevenson to Hood River.
Monday starts with westerlies at 8-13 or less, picking up to 16-19 by 2pm and 20-24 by 5pm, strongest from Steven's Locks to Mosier.
Out on the coast (I almost forgot to include this), there will be a bit of wind and some long-period swell. Remember how this works? North/Central/South: Today – 15ish/light/5-10, W 3′ at 12 seconds. Tomorrow – 10-15/20-25/20-25, W 3′ @ 16 seconds. Monday – 15-20/25/20-25, W 4′ at 15 seconds.
Advertising Worth Reading
Big Winds' Women's Clinics and Ladies Night

Big Winds offers windsurfing lessons, clinics and camps for all levels and ages. WOMEN, here's your chance to take it to the next level with Big Winds two-day Women's Clinics, with the awesome instructor Heidi Chappel. July 12-13 or August 2-3, meet at the shop and caravan to the ideal sailing spot that day. For more info, visit the website. Register by phoning 888-509-4210 or email rentals@bigwinds.com. Don't forget that Tuesday is ladies night at Big Winds, with swag and raffles and snacks.
Gorge Weather
The heat and humidity the next 4-6 days will give you a chance to try out all things Bikram: Bikram sunbathing, Bikram road biking, Bikram mountain biking, Bikram SUP, Bikram picking cherries, Bikram reading a book under a large tree, Bikram whitewater kayaking, Bikram wakeboarding, Bikram hunting for someplace with AC…
Expect temps in the low 60's this morning and upper 80's this afternoon with increasing humidity and clouds and a chance of thunder in the evening. There's a 89% chance of a colorful sunset tonight.
Tomorrow brings even bigger thunderstorms chances. Temps will be near 70 early and in the low 90's in the afternoon. Chance of a pretty sunrise on Sunday: 94%. Chance of a pretty sunset: 58% (might be too cloudy).
Monday starts with temps in the low 70's, becoming scorching in the afternoon with a high in the upper 90's. The heat continues at least through Wednesday.
Road and Mountain Biking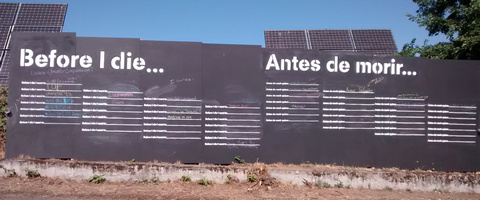 There's a group of people planning on riding the Forest Loop above Trout Lake starting at 6:30am tomorrow. I suspect the pace will be 14mph or so. In other bike news, it's probably not a good idea to be in the forests tomorrow afternoon when the thunder and lightning arrives, assuming it does arrive. But it's going to be 90-something tomorrow, so you probably want to be in a swimming hole, not on a trail, right?
In more interesting biking news, next time you're in Mosier, check out the "Before I die" board on the fence at the Mosier School. If you look through the grass below the board, you'll find a few pieces of colored chalk you can use to add an item from your bucket list to the board.

The Clymb: free membership. Cheap gear.
Temira approves. Click to join.
River Levels / Cheezburger update
The White Salmon is at 2.5′, and Cheezburger (a guide at Wet Planet – request him) had his Husum Falls training last night. The Klickitat is at 1060cfs. The John Day dam is putting out 230-244kcfs and The Dalles dam is reading 283kcfs. Columbia river temp is 66 degrees at The Dalles Dam.
Events – email me if I've missed any outdoor-related events
I am not a pot smoker (yes, I would pee clean if you tested me right now, and no, you cannot buy my pee – I have better uses for it), but I just had to share this article about one of the first pot shops in the state of Washington. I don't believe the proprietor has any "product" yet (harvest hasn't happened yet), but I'm going to have to go check it out, just for fun. I bet she's got great AC! If you go, tell her Temira sent you, just for fun.
In legit events, rather than local news that amuses me: Kiteboarding for Cancer is today and tomorrow at Hood River's Event Site. Kiteboarders and SUPers are welcome all weekend, but this is a private event, so no windsurfing from the Event Site this weekend. But Luhr Jensen is just up the road and waiting for you. Cascade Locks is hosting the Laser Masters Championship this weekend. I've always wanted a Laser… wistful sigh…
Shortt Supply has a Salomon shoes demo from 8-11 this morning. The Hood River Running Club has a Post Canyon trail run at 8am. There's free community yoga at 9am at Yoga Samadhi in White Salmon tomorrow. Coming up tomorrow afternoon, there's ping pong at 3pm at the Hood River Armory ($5), pickup rugby at Mosier School at 3pm, and the Alternative Ride (no spandex, no clipless pedals, bring lights and a helmet) from Mountain View to the cider house in Mosier (5:30pm).
Have an awesome day today!
Temira