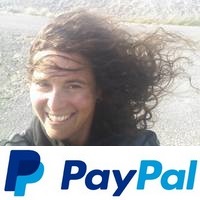 Thank you for using this forecast. I offer it freely so you can have more fun and plan your life. It does take significant time and energy to produce. If you find yourself using it often, or if you feel your life is more awesome because of my work, please make a donation. You can get this forecast via email by donation. The email subscription isn't $99/year. Not $50/year. Donating $12.34 or more gets you on the list for 12 months. Thank you for your support and thank you for trusting my forecast.
Click here to donate using a credit card.
Click here to donate via PayPal.
Venmo: @theGorgeismyGym
Snail Mail: PO Box 841, Hood River, Oregon 97031
Get the email version free through the end of July – try it out! Click here.

Today's Gorge Wind – these are ranges for the average speed, not a predicted wind range. =)

Your favorite beach
Dawn
Patrol
9am-
11:30a
11:30a-
3pm
3pm-
dusk
Rooster Rock
tan
those
buns
darker
Steven's Locks
10-13
10-13
14-17
14-17
Hatchery/Wunderbar
14-17
10-13?
12-14
14-17
Doug's, Lyle, Rowena
10-13
5-8
5-8
5-8
Rufus, etc.
LTV
LTV
LTV
LTV
Roosevelt & Arlington
LTV
LTV
LTV
LTV
Gorge Wind Forecast
It's a light wind morning out there, with just enough of a breeze to make foil-things move, and more of a breeze in the Viento to Swell stretch of the river. Models are still, even at this late hour, disagreeing on the amount of wind we'll see today. Given the morning setup – .07 pdx-dls, 4 degree cross-Cascade predicted temp differential, heat low in the desert – I'm going to lean on the Euro and gut instinct and give us 14-17 near Viento and Swell and 11-14 near Stevenson, Hood River, and Mosier all day long. I wouldn't be surprised to see a bit of a mid-day lull followed by an afternoon bump to 14-17 from Stevenson to Hood River. Lyle to The Dalles gets 5-8, and anywhere east of there will remain hot and calm.
The heat low settles over the metro area on Sunday morning. A low approaches from the southwest in the afternoon, possibly cooling Portland a (unnoticeable) bit. This translates to calm wind in the morning, light easterlies midday, and W 8-12 from Stevenson to Hood River late afternoon or early evening.
That low swings inland on Monday for stronger onshore flow with very hot temps. We'll have 12-15 from Stevenson to Swell to start the day. The wind will build to 23-26 from Stevenson to Hood River with 15-18 from Bingen to Doug's and light wind out east. Wednesday's currently looking like 26-30.
BONUS: Jones Saturday: 13-16. Sunday: 15-18. Monday: 24-27. Sauvie's Saturday: 11-14. Sunday: 11-14. Monday: 7-11. Coast (north/central/south). Saturday: 5-10/15-20/25-30, NW swell 7′ at 9 seconds. Sunday: 10-15/5-10/20-25, NW 5′ @ 8. Monday: NW 10/10-15/25-30, NW 6′ @ 8.


Random Morning Thoughts
Given how late it's getting, I'll skip this today!

Mt. Hood Mountain Weather Forecast
The three day forecast contains nothing but this: free air freezing level > 14,411′. Wind: W or WSW 10-15. Wear sunscreen. Watch for slow-moving summer avalanches in the afternoon. Stay hydrated. There's a slight chance of thunderstorms on Sunday afternoon.

Gorge Weather Forecast
Clear sky. Temps in the mid 60's early and mid 90's later. Light west wind. No rainbows. Sunday: Clear. High clouds late. Slight chance of thunder, especially around Mt. Hood. Low 60's early. Upper 90's to low 100's late. Light west wind. 1% chance of rainbows. Monday looks sunny. Temps in the mid 60's early and upper 90's later. Moderate west wind. No rainbows.

For weather specifically directed at travel through the Gorge, please visit Temira's Awesome Travel Advisory Service on Facebook.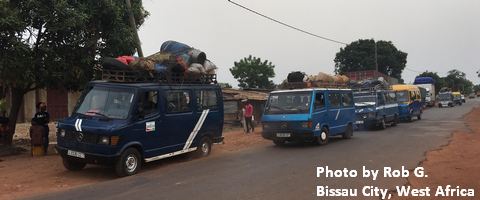 Click here for the White Sprinter Van map of the world!!!
Road and Mountain Biking
Plains of Abraham is open. It joins Gunsight to complete our slate of open mountain bike rides. Get out and get some, and take plenty of water because it's going to be hot.

Upcoming Events
Today's big events include Kiteboard for Cancer at the Hood River Event Site all day long. If you'd like to help out, you can drop off healthy or unhealthy snacks for the athletes. The Gorge Outrigger Canoe race runs today from Stevenson to Bingen, so yield the right of way to the racers and help them out. Cascade locks is hosting sailboat races today and tomorrow.
If you want to beat the heat today, Yoga Samadhi is hosting a free half-day meditation retreat from 1 to 5. Movies in the Park at Jackson Park tonight starts at 9:30 or so with The Empire Strikes Back. Th ere's a trail run in Post Canyon at 8 this morning and a group road bike ride from Mountain View Cycles starting at 9am.

Click here for the full events calendar.
Have an awesome day today!
Temira