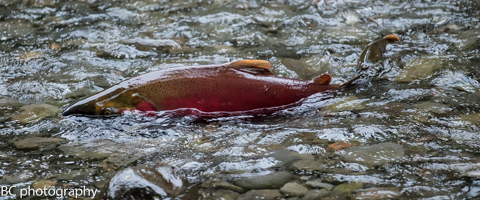 If you've looked outside your window, you've noticed that there's a noticeable lack of wind today. There will continue to be a noticeable lack of wind today with a couple of exceptions: If you head to Stevenson or Rooster, or go up in elevation, you may find easterlies at 5-10. If you are staying at river level, you will find a perfect day for SUP, road biking, rowing, kayaking, whitewater kayaking, and gardening. Continued after the chart.
Make a donation. Keep it going!

Today's Gorge Wind – these are ranges for the average speed, not a predicted wind range. =)

Your favorite beach
Dawn
Patrol
9am-
11:30a
11:30a-
3pm
3pm-
dusk
Rooster's Rocks
E 5-10
E 5-10
LTV
LTV
Steven's Locks
E 5-10
E 5-10
LTV
LTV
Hatchery/White Salmon Sandbar (minus a few for Hood River)
LTV
LTV
LTV
LTV
Doug's, Lyle, Rowena
5-10
5-10
LTV
LTV
Rufus, etc.
LTV
LTV
LTV
LTV
Roosevelt, etc.
LTV
LTV
LTV
LTV
Temira's sail: 35-40: 2.9 / 30-35: 3.2 / 26-30: 3.5
23-26: 4.0 / 20-23: 4.5 less than 20: something bigger!
Tonia's kite: 35-40: 4m / 30-35: 4-6m / 26-30: 5-7m
23-26: 7-9m / 20-23: 8-10 / 15-20: 10-12 / 10-15: 13-15.
Gorge Wind forecast, continued…
Tomorrow morning will look similar to this morning, with light easterlies at 5-10 at Rooster and Stevenson. As an upper level low and cold front approach the coast in the afternoon, we'll see a rapid jump from zero wind to west 15-18 at Stevenson early in the afternoon, picking up to 17-21, maybe 21-24, by sunset from Stevenson to Hood River.
The wind will continue to increase overnight as clouds push in and low pressure settles inland and high pressure holds off the coast. The inland low will contribute to atmospheric instability and somewhat gusty conditions on the water. That said, we'll start with 24-28 from Mosier to Doug's (maybe Swell, depending on the cloud line) on Monday morning. By early afternoon, we'll have gusty 28-32 everywhere east of the low clouds. Do be aware of the possibility of thunderstorms on Monday. They'll have a detrimental effect on wind quality (not to mention that getting hit with lightning would really put a damper on your day).

Thank you for using this forecast. Support it by subscribing!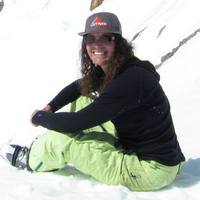 Thank you for using this forecast. Does it save you time, gas money, or help you have more fun in your life? Make a donation! Get your forecast here for free or donate and get on the mailing list for year-round wind forecasts and ski season snow forecasts. Just click on my photo to donate via PayPal or credit card. The email isn't $99/year. Not $50/year. No, just $12.34 or more gets you on the list for 12 months, and sometimes there are cool prizes. Don't PayPal? Send a check to Temira @ PO Box 841 in Hood River. Thank you for your support, and thank you for trusting my forecast.
---
Mt. Hood Snow Forecast
Nothing to say here today.

Random Morning Thoughts
I was talking to someone yesterday and they said this to me: "Hey T, I don't want you to take this the wrong way, and I don't want you to think I'm insulting you, but…"
The topic of conversation isn't important, but there's something to take from the style. When we say things like this, we prime the listener's nervous system for an attack. We have just told our conversation partner, after all, "I'm about to attack and insult you. Prepare yourself." Our words are unlikely to be received with an open spirit if this is how we present them.
Another side of this is that if we think we are about to insult someone or hurt their feelings, there may be a gentler approach. For example (and this wasn't the situation, btw), we could say, "I don't want you to take this the wrong way, and I don't want to insult you, but you drink a lot. I think you're an alcoholic and you need to stop drinking."
Another way of saying this might be, "I'm worried about you. I see you hung over a lot, you've been missing work, and your girlfriend just broke up with you. I'm concerned that your drinking is affecting your life. Would you be open to talking about this?"
What's the difference? In the second, you are expressing care for the person and offering them a choice to have a conversation. In the first, you're accusing. You're telling someone what they are and what they should do. Nobody likes to be ordered around.
So… before you raise a difficult topic, think about a gentle way to raise it. And examine your motives. Are you raising the topic out of genuine concern for an compassion about the other person, or is there something else going on?

Gorge Weather Forecast
We're not going to hit a record high today (it's 93), but we are going to be 10-15 degrees above normal. I'm not sure how that affects normal humans… perhaps when the temp is above normal, all humans become #GorgeNormal? Anyway, expect the temp to climb quickly to the low 80's today under sunny sky. The wind will be light, and the only rainbows will be in the spray from your hose or from a local waterfall.
Tomorrow starts off sunny with temps in the upper 40's. As a low pressure system / cold front approaches, we'll see cumulus clouds build along the Cascade Crest. We may even see some thunder, although that depends on when the cold air a lot arrives, and that'll probably happen too late. Anyway, glassy conditions early, rapidly increasing west wind after 2pm, 4% chance of rainbows.
Monday starts with temps in the low 50's and only makes it into the low 60's (yes, that's a 20 degree drop from Sunday's high – wow). Expect showery weather all day with a chance of t-storms in the afternoon. Nuking west wind. 98% chance of rainbows. Expect showery weather, moderate wind, a dusting of snow in the mountains, and more rainbows on Tuesday.

White Sprinter Van of the Day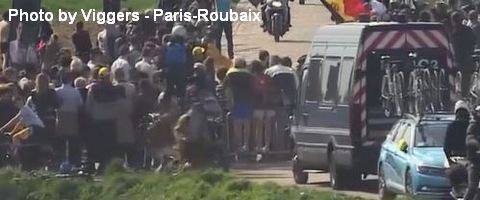 Road and Mountain Biking
I am almost certain the dirt is as good as it gets, and yet… I was out on a road bike yesterday because the road biking is currently as good as it gets. You can't go wrong by spending time on a bike today – you'll struggle more with choosing which bike than you will with the dirt, pavement, wind or weather.


The Clymb: free membership. Cheap gear.
Temira approves. Click to join.
Upcoming Events
Normally on Saturday there's a trail run at 8am at Post Canyon, but the organizers have moved that run to be a part of Lila May's Tutu Trot at the Twin Tunnels trailhead in Hood River. The tutu trot includes a 3k, 5k, and a 10k along with a stroller walk. Make sure you wear a tutu to support the little ballerina.
The Goldendale bike fest is happening today starting at 8:30, but if you're too late for that, you can still catch the band later today. And if you're in need of plants for your garden or your yard, the Master Gardener's plant sale is at Hood River's OSU extension office form 9-1 today.
In other exciting upcoming events, there's a chance of thunderstorms late Saturday and Monday afternoon, and there will be a lot of rainbows Monday and Tuesday.
Have an awesome day today!
Temira