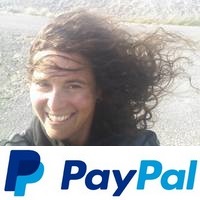 Thank you for using this forecast. I offer it freely so you can have more fun and plan your life. It does take significant time and energy to produce. If you find yourself using it often, or if you feel your life is more awesome because of my work, please make a donation. You can get this forecast via email by donation. The email subscription isn't $99/year. Not $50/year. Donating $12.34 or more gets you on the list for 12 months. Thank you for your support and thank you for trusting my forecast.
Click here to donate using a credit card.
Click here to donate via PayPal.
Venmo: @theGorgeismyGym
Snail Mail: PO Box 841, Hood River, Oregon 97031
Get the email version free through the end of September – try it out! Click here.

Today's Gorge Wind – these are ranges for the average speed, not a predicted wind range. =)

Your favorite beach
Dawn
Patrol
9am-
11:30a
11:30a-
3pm
3pm-
dusk
Rooster Rock
peaceful
cloudy
naked
beach
Steven's Locks
LTW
5-10
G 12-15
G 15-18
Hatchery/Wunderbar
LTW
5-10
G 12-15
G 15-18
Doug's, Lyle, Rowena
LTW
5-10
G 12-15
G 15-18
Rufus, etc.
LTW
5-10
G 12-15
G 15-18
Roosevelt & Arlington
LTW
5-10
G 10-13
G 10-13
Gorge Wind Forecast
My apologies for the lack of a forecast on Friday. The website I use for the majority of my forecast information was down, and I didn't have time to track down alternate sources. It's back this morning! As I keep saying, it's fall. The season of weather systems is also the season of difficult forecasts and inconsistent wind.
Today is no exception, as models disagree on wind strength this afternoon. Morning westerlies start out light, in the 'variable to 10′ range. We'll see a slow build to gusty 15-18 this afternoon from Stevenson to Rufus. That 15-18 forecast reflects an average of the GFS and Euro, so it's only a guess!
Sunday sees a low pressure system move into northern Washington in the afternoon. We'll have light and variable wind in the morning. The western Gorge will likely stay cloudy and drizzly all day. That results in gusty 10-16 from Stevenson to Doug's Beach. East of The Dalles after 1pm, the wind will pick up to gusty 24-27 all the way to Threemile. Monday currently looks calm all day, or at most, west 7-11 in the afternoon. Tuesday looks windier, but models have been bouncing around on the exact wind strength.
BONUS: Jones Saturday: no. Sunday: 5-10. Monday: 10-13. Sauvie's: not for the next three days… Coast (north/central/south). Saturday: W20/SW20/S10, SW swell 5′ at 18 seconds. Sunday: W5/W5/no, W 6′ @ 7. Monday: 15-20/15-20/25-30, W 5' @ 8.


Random Morning Thoughts
Mt. Hood Mountain Weather Forecast
Sadly for skiers and snowy volcano lovers, the precip amounts for Sunday's system have backed off. We'll still see the mountains turn white. Just not as white. For Saturday, Mt. Hood sees increasing clouds with light rain after 8pm. The snow level will be 7000′ early, 8000′ midday, and 6500′ after midnight. Just a trace of precip will fall. Wind will be SW 15 early, rising to SW 30 after midnight. Sunday looks rainy during the day, partly cloudy in the evening, and clear overnight. The snow level will be around 7000′ all day. 1/10" to 1/4" (probably the low end) of precip will fall, for up to an inch of new above 7000′. Wind will be SW 30 early, WSW 30 in the afternoon, and SW 10 after midnight. Monday looks clear. FAF: 7500′ rising to 10,000′. Wind: SW 10 early, W 10 afternoon.

Gorge Weather Forecast
It's mostly clear to start Saturday. Clouds will move in this afternoon with scattered sprinkles this evening and rain after midnight. Temps will be in the mid 40's early and upper 60's later. Light westerlies. No rainbows. Sunday looks on-and-off rainy. Temps will be in the low 50's early and mid 60's later. Moderate westerlies. 99.99% chance of rainbows. Monday looks dry. Temps will be in the upper 40's early and upper 60's later. No wind. No rainbows.

For weather specifically directed at travel through the Gorge, please visit Temira's Awesome Travel Advisory Service on Facebook.

As of a couple of days ago, conditions in Post Canyon were improved. Additional rain tomorrow (Sunday) should help more. Other locations that received rain: Lewis River, Plains of Abraham, and Falls Creek. Keep in mind that fire season restrictions remain in effect until otherwise stated here: Whoopdee, Underwood, and Hospital Hill remain closed to all uses. Motorized use is still prohibited on all public forest trail.

Upcoming Events
It is Saturday, and there's plenty to do today: there's the Bridge of the Goddesses Run in Cascade Locks. There's a group road bike ride from Mountain View Cycles at 9. At 10:30 today, there's yoga at Lewis and Clark Park in The Dalles. The White Salmon Grange has a free 4 hour meditation retreat this afternoon from 1 to 5, and the by-donation Music Festival of the Gorge will be at Hood River's Waterfront Park from noon to 10.
Tomorrow morning at 9, there's a free yoga class at Yoga Samadhi. At 10:30, the White Salmon Grange has the Pacific Hermitage Pah Bah Potluck. The Gorge Kids Triathlon is tomorrow morning at 10:30 at the Hood River waterfront park.

Click here for the full events calendar.
Have an awesome day today!
Temira