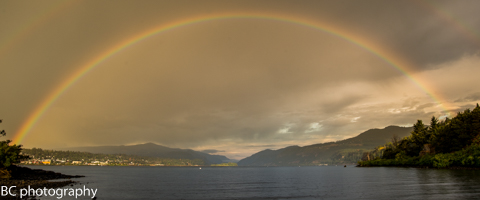 Random Morning Thoughts
Today is Small Business Saturday. You are supposed to go out and buy stuff from local businesses, like those listed on the side of the report. For example, you could go join the PowerStation gym today so you can say, "The gym is my gym," and laugh maniacally when you say it, like I do, scaring everyone around you. Once you are saying "The gym is my gym," you can say all sorts of silly things. For example, on Monday morning, you'll be able to say, "The Gorge is my ice skating rink." Speaking of "the gym is my gym", I am supposed to be there around 9am, so I'd better stop being silly and finish this up. Have a wonderful day today, and make sure you do lots of silly stuff just to make yourself and others laugh.

Thank you for using this forecast!
Please donate to support it!
Thank you to everyone for using this forecast. Does it save you time, gas money, or help you find more wind, powder, or just plain fun stuff to do? Please consider making a donation to keep it going! Use it here for free or make a donation and get on the mailing list for wind for the summer and Mt. Hood snow in the winter. It's not $99/year. Not $50/year. No, just $12.34 or more gets you on the list for 12 months. Do it via PayPal/CC by clicking on my happy photo below. Don't PayPal? You can send a check to Temira @ PO Box 841 in Hood River. Thank you for your support, and thank you for trusting my forecast. You guys mean the world to me.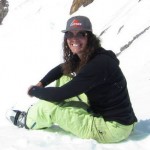 ---
Mt. Hood Snow Forecast – 5000′

4a-8a
8a-12p
12p-4p
4p-8p
8p-4a
Today
Tomorrow
The day after
Mt. Hood Snow – snow at 5000', wind at treeline
I had a hard time this morning deciding whether to write the Mt. Hood forecast or the Hood River forecast first. They are both quite interesting.
The snow level finally dropped last night, but not before Mt. Hood received most of the moisture, 1.75", as rain. A couple inches of snow has fallen since then, and light and fluffy snow will continue to fall through noon or so, after which the sky will clear. The snow level will drop from 3000′ this morning to 500′ this afternoon, and then fall to the surface overnight. Expect .3-.5" water value (WV) today, for 3-6" of new snow. Wind will be W 40 early and W 30 this afternoon.
Mt. Hood will be cold and clear on Sunday, with temps in the teens. The wind will be E 20 early and S 10 in the afternoon.
Clouds move in early Monday morning with precip starting around 7am. This is a really tricky forecast, as the snow level, precip type, and precip amounts all depend on the location of an upper low off the California coast. In addition, the precip amouts depend on where this weather system stalls. The ECMWF, NAM and GFS have very different ideas of what will happen. Let me put it this way: one model says we'll get 1-3" of snow. Another implies a foot of snow, an inch of freezing rain, and an inch of rain. It's really not possible to reconcile the model differences at this point.
So here's what I think, mostly based on gut instinct: We'll see 4-8" of snow Monday morning before a switch to sleet and rain Monday afternoon. Tuesday looks warmer, but drier, with the snow level around 8000′.

Gorge Wind
We start off our Saturday with moderate west gradients at .08 (pdx-dls). That'll be enough for gusty 13-16 out of the west until early afternoon from Swell to Doug's. The wind will make an abrupt switch to easterlies around 4pm. Expect east wind at 50-60 at Rooster tomorrow with 35-45 at Steven's Locks. Monday brings east wind at 30-40 early, fading to 13-16 in the evening and picking back up to 35-45 on Tuesday.

Gorge Weather
There are a lot of model differences that are making Monday morning's forecast hard to pin down, but I am reissuing the s**tshow warning for 4am Monday through 4am Tuesday. I recommend against travel to or from the Portland Metro Area on Monday, and I will recommend against any travel within the Gorge on Monday. Erin Mason's really lucky he's on night shift!
In the meantime, let's talk about today. No, let's talk about yesterday. Thank you to everyone who sent me a photo of the spectacular double rainbow. I was in the woods in Parkdale and saw that one peeking through the trees, bright as the sun. Amazing!
Back to today's forecast, expect a rainy morning, becoming sunny this afternoon. Temps will be in the upper 30's early, not getting any warmer during the day and possibly getting colder, especially up in Odell and Parkdale, where snowflakes are possible before the precip stops midday. **update: there are wet snowflakes falling on the Heights in Hood River as of 7:55am** Rainbow chances today are 89%. Temps will drop below freezing tonight, so expect icy roads across the entire mid-Columbia. **update: it's snowing in Parkdale at 8:07.**
Cold air moves in from the east tonight, drying out the atmosphere. It's possible we'll see some inversion clouds in the morning, but they'll go away during the day, leaving us with sunshine. Temps on Sunday will be in the low 20's early and the upper 20's in the afternoon.
Monday starts off cloudy. Models are all over the place on p-type and p-timing and p-amounts (p=precipitation). P-type for the Gorge depends on how far north this system progresses. Way north = freezing rain. Not-so-way-north = snow, and less of it. First off, expect freezing rain or snow in the Portland metro area starting around 7am, with a slightly later start for the Gorge. As for the details, I'm going to broad-brush it, because I just can't pin it down yet.
I really can't tell you how much or what type we'll see, but I can tell you we'll see frozen precip and very slick roads all day on Monday and Monday night, as temps will likely not climb above freezing. Models suggest Tuesday will also be sub-freezing, so plan for icy roads on Tuesday morning too. We should be consistently above freezing by Wednesday.
**additional update: I see snow falling on top of Underwood Mountain – 8:16am**

White Sprinter Van of the Day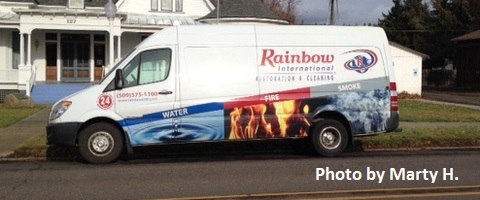 Road and Mountain Biking
I am a bad and horrible person. I rode my mountain bike on the Kitchen Sink in the mud yesterday. Please forgive me. It was a magical experience. While riding through the woods and sliding sideways through the mud, I saw the brightest rainbow EVER shining through the trees. If you need a place that's not muddy to ride your bike, Oakridge Trail is in good shape (until it snows on it later today). There are 3-4 trees down on the upper section. In other biking news for the next 72 hours, I heard that there are some great spin classes happening at the local gyms.


The Clymb: free membership. Cheap gear.
Temira approves. Click to join.
Upcoming Events
The Tri Club has a trail run this morning in Post Canyon. Meet at the bottom of (muddy, slippery) Post at 8am if you want to join them. Coming up tomorrow, there community yoga (free or by donation) at Yoga Samadhi in White Salmon at 9am. Then at 3pm, you can play pickup touch rugby at the Mosier School or ping pong at the Hood River Armory. There will be no ping pong for the month of December.
Have an awesome day today!
Temira